---
"Why the tears and deep emotions, brother?" I asked a former missionary to Africa after our worship assembly was over. I had noticed tears in his eyes as I preached about reaching the lost.
"I will let you know tomorrow at the office," he struggled even to say these few words.
The next day, he talked about a graphic I had used in my sermon. It was similar to the image at the top of this post. "I remember getting on a ship decades ago to make the long voyage to Africa. My little family, my few household goods, and a handful of suitcases were already on the ship. I walked across the gangway and onto the ship, then looked back at my grieving parents. I knew exactly what they were thinking: 'Will we ever see each other again?' I knew because I was wondering the same thing. My dad had tears in his eyes, and my mother tried to hide her trembling. It was a hard goodbye and the beginning of a great mission."
As the emotions flowed, he continued, "After a few moments of thinking about your message, I also remembered many of the faces of those I led to the Lord. Some I was blessed to train, and they continued the work long after I was gone. Now, many years later, that picture, along with your message, brought back all of those deep emotions."
---
---
We are in a series of messages focused on "What is CORE" to our Christian faith. Jesus made clear his followers must obey his Great Commission (Matthew 28:18-20). He stressed his authority and gave them the command to "make disciples." He then commanded three processes they must use to accomplish their mission faithfully:
Going.
Baptizing.
Training.
Today, we focus our attention on the "going" Jesus commanded his disciples to do. The book of Acts is Luke's account of their "going"to reach all people empowered by the Holy Spirit (Acts 1:8). "Going" is what my older missionary friend had done with his family when they sailed to Africa.
We shouldn't be surprised by this "going" emphasis Jesus commanded in his Great Commission. Jesus had named his twelve closest disciples often called "apostles" (Mark 3:13-19) — the word "apostle" means "one sent with the authority of his or her master." From the moment Jesus designated these twelve, he made clear that they would not be with him forever.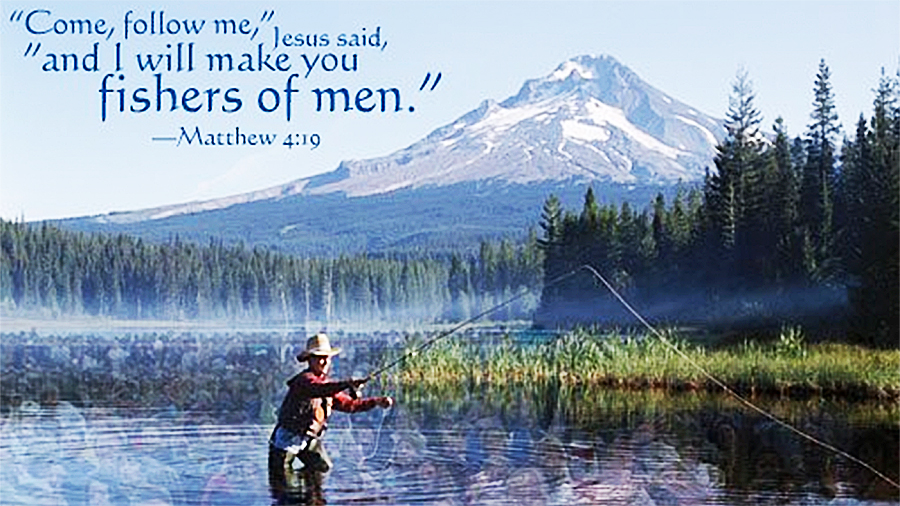 Jesus chose his apostles to be sent into the world. They accompanied Jesus to learn from him and to be sent with his authority to make a difference in the world. At first, Jesus sent them under his supervision. The goal, however, was always to send them to continue the work of Jesus. "Going" was in the DNA of their identity as apostles!
"Get going" may be the best way to translate Jesus' opening words of the Great Commission: "Get going, make disciples of all nations..."
The angels even gently reprimanded Jesus' disciples as they looked into the after his ascension. It's like the angels were saying, "Get going and quit looking into the sky" (Acts 1:11).
A few weeks later, on the day day of Pentecost, the Spirit came to them, and they got "going." True disciples of the Lord haven't stopped "going" ever since!
---
---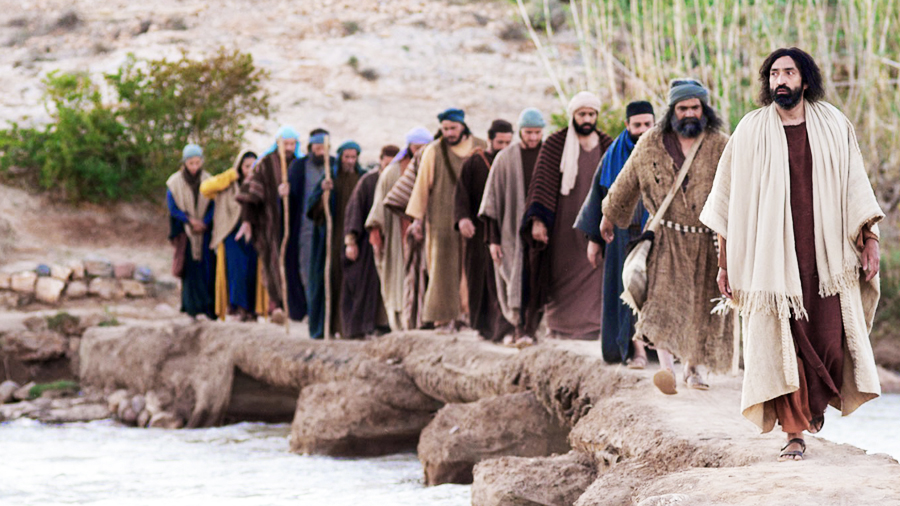 The "going" process of the Great Commission was far more than a command from Jesus. That should be enough to get us "going," but there is a deeper reason "going" is essential to our identity as God's children. God sent his Son to save us. Jesus was the "going" Savior:
For God so loved the world that he gave his one and only Son, that whoever believes in him shall not perish but have eternal life. For God did not send his Son into the world to condemn the world, but to save the world through him. (John 3:16-17 Bold added for emphasis.)
The word John used for "sent" in this famous passage comes from the same root word from which we get apostle. Jesus made "going" a necessary process of Making Disciples because the Father had decided "going" was necessary for the Son. Love motivated God to send Jesus. Love motivated Jesus to get "going" and come to us! "Going" was essential to demonstrate the Father's love for us.
John re-emphasized the essentiality of Jesus "going" from heaven to earth when he wrote to fellow believers at the end of the first century:
Dear friends, let us love one another, for love comes from God. Everyone who loves has been born of God and knows God. Whoever does not love does not know God, because God is love. This is how God showed his love among us: He sent his one and only Son into the world that we might live through him. This is love: not that we loved God, but that he loved us and sent his Son as an atoning sacrifice for our sins. (1 John 4:7-10 Bold added for emphasis.)
---
---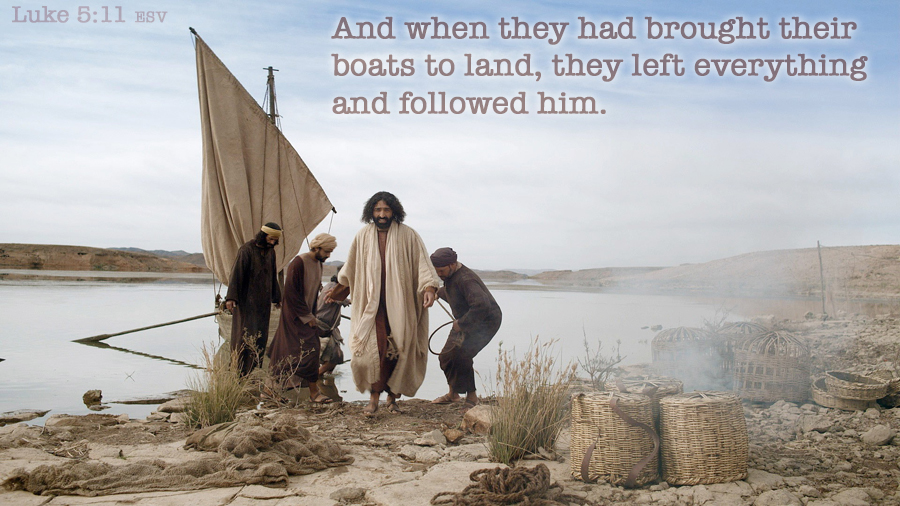 God had Jesus go. Jesus commanded his apostles go:
On the evening of that first day of the week [after Jesus' resurrection], when the disciples were together, with the doors locked for fear of the Jewish leaders, Jesus came and stood among them and said, "Peace be with you!" After he said this, he showed them his hands and side. The disciples were overjoyed when they saw the Lord.

Again Jesus said, "Peace be with you! As the Father has sent me, I am sending you." And with that, he breathed on them and said, "Receive the Holy Spirit." (John 20:19-22 Bold added for emphasis.)
One of the first things Jesus told his disciples after his resurrection was that "going" was essential. He gave them this command in a moment of awe, tenderness, and deep emotion. He wanted them to know how important it had been to the Father for the Son to come to them. Now, Jesus was sending them into the world as the Father had sent him.
---
---
"Going" is not optional for followers of Jesus. If modern followers of Jesus are going to be faithful to our Lord, we must get "going" into the world to show and share the Father's love. If we love the lost people of our world, inviting people to come to church may be nice, but going to them with the love and grace of Jesus is essential.
"Going" is part of "What is CORE" about Christian faith. Without our "going" we are not faithfully living out our Lord's authoritative and final earthly command:
Then Jesus came to them and said, "All authority in heaven and on earth has been given to me. Therefore, go and make disciples of all nations, baptizing them in the name of the Father and of the Son and of the Holy Spirit, and teaching them to obey everything I have commanded you. And surely, I am with you always, to the very end of the age." (Matthew 28:18-20 Bold added for emphasis.)
As the angels asked the apostles after Jesus' ascension, "Men of Galilee," they said, "why do you stand here looking into the sky?" (Acts 1:11). It's time for us to get going and partner with those who do. Anything less is to dishonor our Lord and neglect "What is CORE"!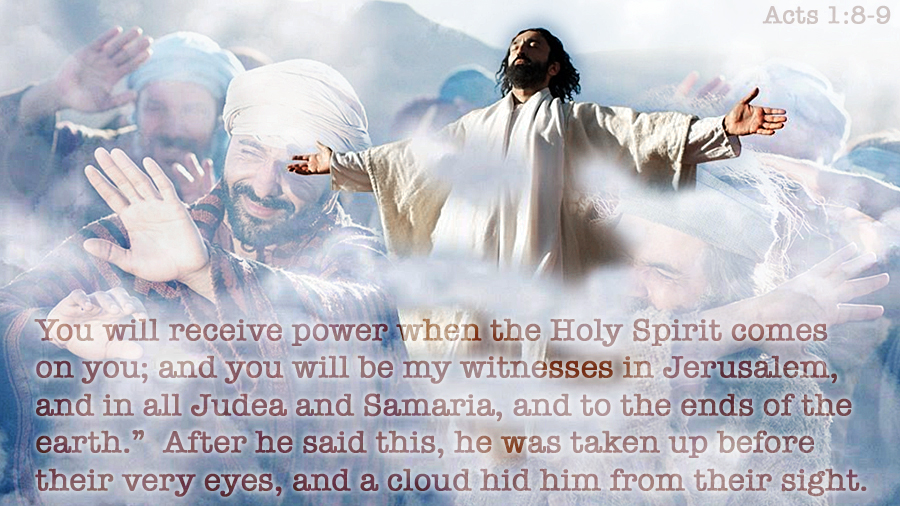 ---
---
"What is CORE!":
Going was in their DNA as apostles.
Articles in our series entitled: What is CORE?
Jesus!
Believing
Disciple-making
Going
Baptizing
Training
Loving
Communing
Worshiping
Finishing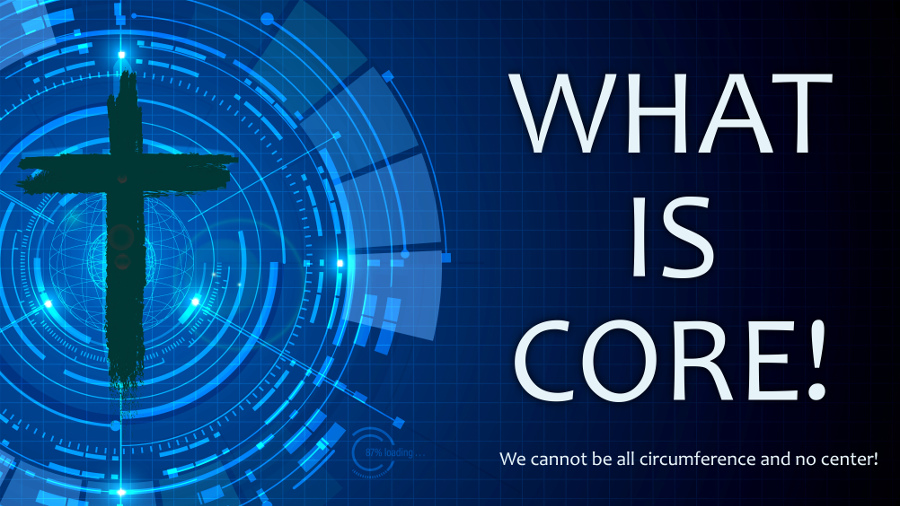 ---
---
Special thanks for the use of images related to Jesus' ministry from The Lumo Project and Free Bible Images.
---
---