---
I've shared the following version of the Great Commission (see the image below) many times. As I've spoken worldwide, I've quoted the Great Commission asking people to tell me what was missing. Unless they have had their Bibles open, they don't notice what I have left out. The following image is the Great Commission with a two-word omission. See if you can spot it quickly and easily. Now, remember, no cheating by looking at your Bible. The correct version can be found in the image at the bottom of today's post!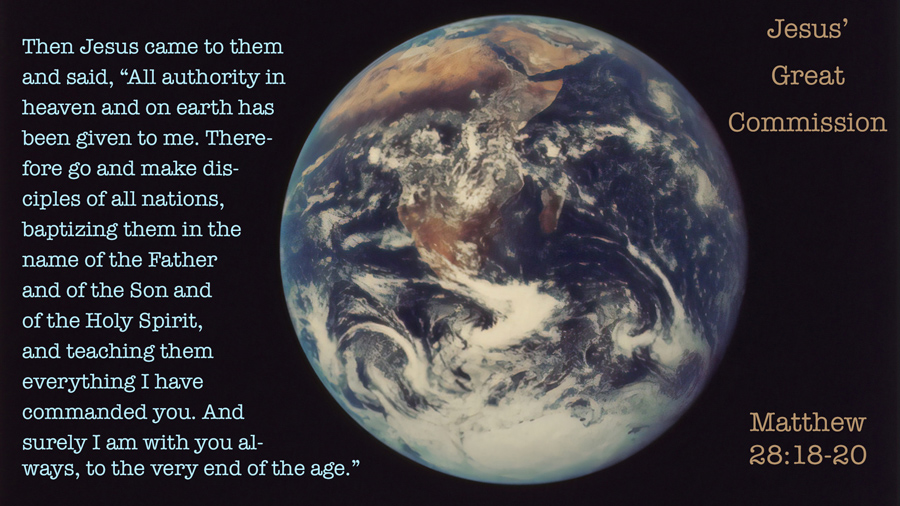 I omitted the two words — "to obey" — when quoting Jesus' final command before ascending to the Father. They are two simple words yet leaving them out is the difference between passing on information ("teaching them") and training someone to live for and like Jesus ("teaching them to obey"). While obedience is not a popular subject in today's world that wants personal choice, personal ethics, and personal pleasure, Jesus was emphatic. Our richest blessings in following Jesus lie in learning and training others to obey Jesus' teaching and follow his example in the way we live. Listen to these promises from the Lord Jesus in John 14:
15 "If you love me, keep my commands. 16 And I will ask the Father, and he will give you another advocate to help you and be with you forever-17 the Spirit of truth."
...
23 "Anyone who loves me will obey my teaching. My Father will love them, and we will come to them and make our home with them."
---
---
As easy as it is to blame culture for this lack of emphasis on obedience, I am not sure culture is the primary reason our churches neglect the importance of obedience. Our practice of omitting "to obey" from the Lord's Great Commission is more likely based on our preference for the attractional model of doing church. A church gets a great band, a fantastic speaker, and provides a great worship experience hoping to get people to make a "decision" for Jesus. Attracting a crowd with a great experience is much harder than conforming people to the way of Jesus! Unfortunately, the predominant model in many churches means that conversion is more about accepting Jesus and the worship experience than helping people live for Jesus as their Lord. If we read the New Testament, we notice that a church that has "a great band, a fantastic speaker, and provides a great worship experience" is not found anywhere! While a great worship experience can be great, motivating, invigorating, inspiring, and personally fulfilling, it doesn't form disciples.
Training and discipling people so that they can be transformed to live like and for Jesus is not easy. It certainly is not done quickly. True conversion is a transformation of will and behavior that takes time and personal investment in a young disciple by a mature disciple. Listen to how Paul describes this process:
28 [Christ] is the one we proclaim, admonishing and teaching everyone with all wisdom, so that we may present everyone fully mature in Christ. 29 To this end I strenuously contend with all the energy Christ so powerfully works in me (Colossians 1:28-29).
Paul's words "strenuously contend" and using "all the energy Christ so powerfully works in me" remind us that teaching new followers of Jesus "to obey" everything that Jesus taught is a challenging, ongoing, and time-demanding. However, it is the process necessary for their transformation. No wonder Paul agonized over Galatian believers with vivid language as their growth had become stunted because of legalism:
19 My dear children, for whom I am again in the pains of childbirth until Christ is formed in you, 20 how I wish I could be with you now and change my tone because I am perplexed about you! (Galatians 4:19-20).
---
---
Jesus also agonized over the lack of disciple-making at the end of the first century. He addressed the Laodicean church in a passage wrongly used to talk about initial conversion. Instead, Jesus was speaking to lukewarm believers who were not passionately obeying and living for him in a hostile world. Jesus warned these "wishy-washy" believers that he was about to reject them as a church (Revelation 3:14-16). To these lukewarm disciples, Jesus said:
19 Those whom I love I rebuke and discipline. So be earnest and repent. 20 Here I am! I stand at the door and knock. If anyone hears my voice and opens the door, I will come in and eat with that person, and they with me (Revelation 3:20-21).
Thankfully, we are not alone in trying to mature new believers by training them to obey the teachings and example of Jesus. As we mentor and help new believers focus on obeying Jesus' teaching and way of life, the Holy Spirit is also at work to complete their transformation into Christlikeness:
17 Now the Lord is the Spirit, and where the Spirit of the Lord is, there is freedom. 18 And we all, who with unveiled faces contemplate [and reflect] the Lord's glory, are being transformed into his image with ever-increasing glory, which comes from the Lord, who is the Spirit (2 Corinthians 3:17-18).
---
---
When we focus on "What is CORE" (learn more about "What is CORE") our attention is believing and participating in Jesus' saving death, burial, and resurrection for our salvation (1 Corinthians 15:1-7; Romans 6:3-7). "What is CORE" also involves loving God with all we are and loving our neighbors as we love ourselves (Matthew 22:34-40). And certainly, "What is CORE" must involve following Jesus' Great Commission to us — making disciples by going, baptizing, and teaching new followers to obey all that Jesus commanded (Matthew 28:18-20).
So, keep all of Jesus' words in the Great Commission. Let's reawaken to the Lord's command to invest in new disciples and help them find maturity in Christ through obedience. Among Jesus' disciples, we must not allow any omission in Jesus' Great Commission!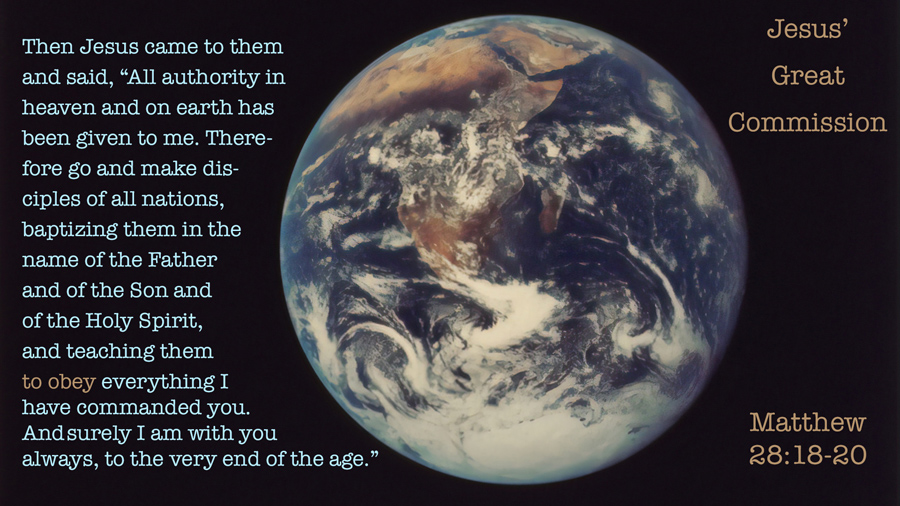 ---
---
"What is CORE!":
Articles in our series entitled: What is CORE?
Jesus!
Believing

We must not allow any omission in Jesus' Great Commission!

Disciple-making
Going
Baptizing
Training
Loving
Communing
Worshiping
Finishing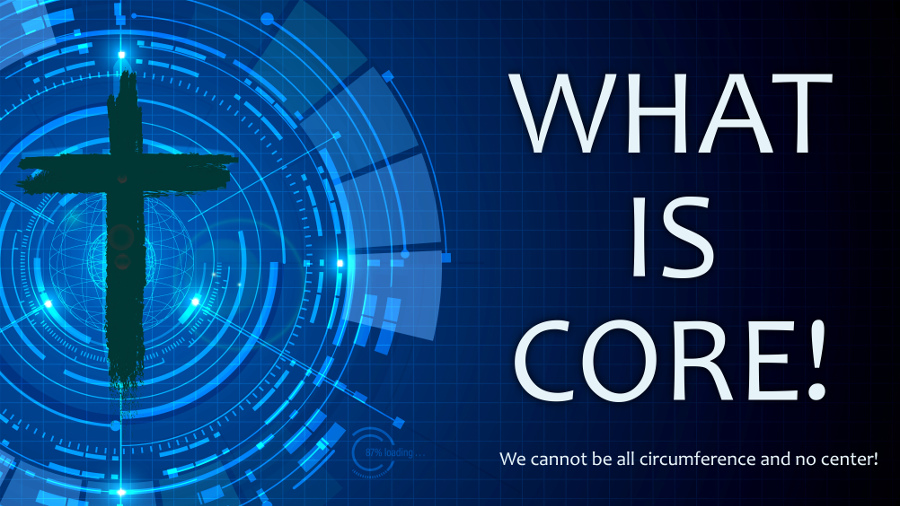 ---
---
Special thanks for the use of images related to Jesus' ministry from The Lumo Project and Free Bible Images.
---
---