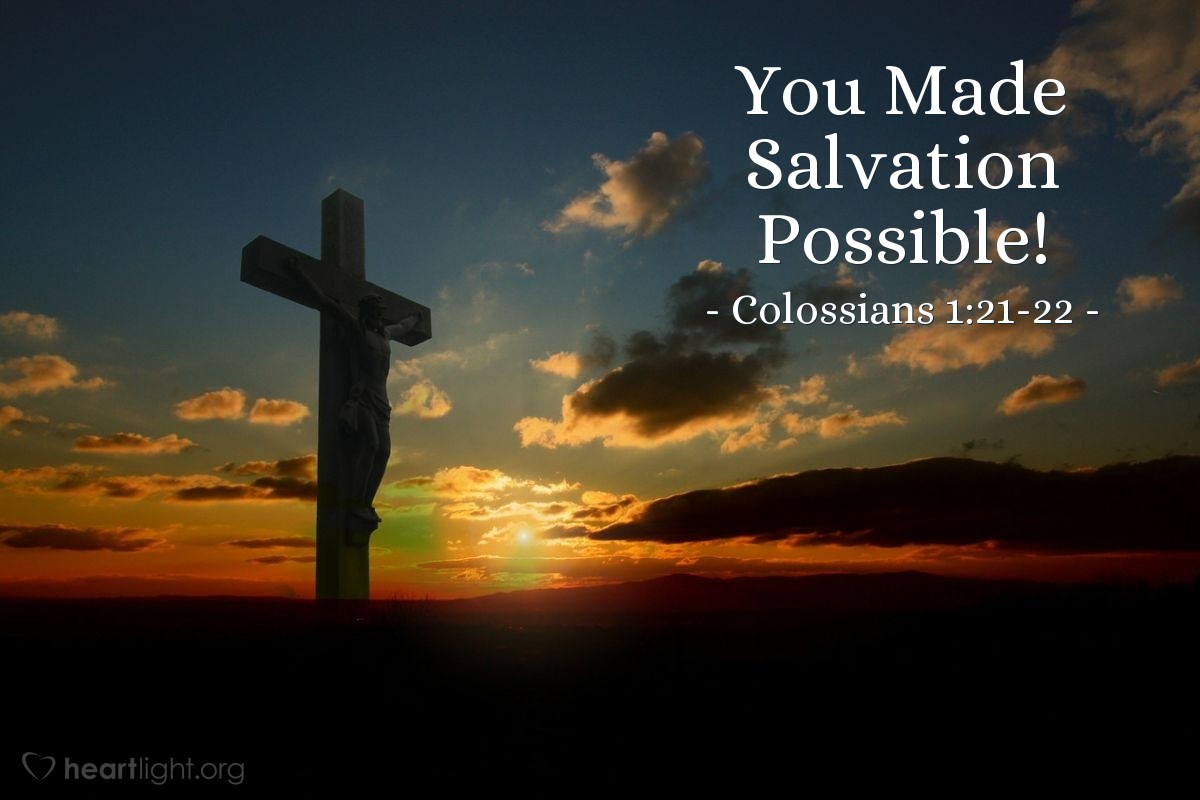 Colossians 1:21-22
Dear Father,
I am so thankful that in your love and wisdom you gave up your Son to reconcile us to yourself through his body of flesh offered in death on the cross.
You wanted me to be holy and blameless and without reproach, so you made it possible! Thank you, Father.
In the name of your holy Son. Amen.