'A Year with Jesus' for 9/1/2014
Caring for the Family of Believers
---
Note from Jesus
Dear Child of the Father,

You live in an interconnected world more than any human beings in the history of planet earth. You can travel by air, sea, and land quickly. You can speak to people on the other side of your planet by phone or internet. You can rally people for great causes through social networking, special funding tools, and circles of online friends. For you, the world is an interconnected place. So I will share with you a great disappointment that I have: those of you who have much seem so reluctant to share it with your brothers and sisters who have so little. Please remember what My apostle John said so many years ago:
We know what true love looks like because of Jesus. He gave His life for us, and He calls us to give our lives for our brothers and sisters.

If a person owns the kinds of things we need to make it in the world but refuses to share with those in need, is it even possible that God's love lives in him? My little children, don't just talk about love as an idea or a theory. Make it your true way of life, and live in the pattern of gracious love.
(1 John 3:16-18)
I do not believe your reluctance to share what you have is because your hearts are hard, but rather you have not put the effort that you should into learning about the needs of others. Also your preachers and elders have not called you to share as diligently as they should. But today, I want you to know that I have called you to share! You have brothers and sisters who are enduring great atrocities — so please help them. You have opportunities to take My message to many places all over the world — so please support My messengers. You can encourage and build up churches in other nations when you vacation or go on mission and service trips — so please connect to these churches and give them encouragement and financial support. You have brothers and sisters who are hungry and who need medical care — so please support programs and people that are ministering to these needs and get involved yourself.

My earliest followers were generous with each other and offered hands-on care to each other. Today the final reading from Paul's letter you call 1 Corinthians is among the passages below. As you read these verses, let them remind you of the generosity of the early Christians. I want you to let the Holy Spirit touch your heart with greater generosity for those in need among your own spiritual family — both those who are geographically near and those who live in places far from you.
Verses to Live
Your verses today come from several places in the New Testament. The first relates to a meeting of Paul with key leaders in Jerusalem. They recognized his ministry to Gentiles, but requested that he help the poor in the Jerusalem church. The remaining passages show Paul doing this and encouraging Gentile churches to participate. The last passage, written in a later letter to the Corinthians, holds up the Macedonian churches as an example to the Corinthian church and to you: be generous, excel in the grace of giving to the needs of your brothers and sisters in Christ. This kind of generosity is offering tangible love to those in need who are part of your spiritual family.

As a result of a revelation, I returned to Jerusalem 14 years later; and this time Barnabas and Titus accompanied me. When I arrived, I shared the exact gospel that I preach to the outsiders. I first shared God's truth privately with those who were people of influence and leadership because I thought if they did not embrace the freedom of my good news, then any work I had done for Jesus here and any in the past would be spoiled. ... When James, Cephas (whom you know as Peter), and John — three men purported to be pillars among the Jewish believers — saw that God's favor was upon me to fulfill this calling, they welcomed and endorsed both Barnabas and me. They agreed that our ministries would work as two hands, theirs advancing the mission of God among the Jews and ours toward the outsider nations, all with the same message of redemption. In parting, they requested we always remember to care for the poor among us, which was something I was eager to do.
(Galatians 2:1-2; Galatians 2:9-10)

During that year, some prophets came north from Jerusalem to Antioch. A prophet named Agabus stood in a meeting and made a prediction by the Holy Spirit: there would be an expansive, terrible famine in the whole region during the reign of Claudius. In anticipation of the famine, the disciples determined to give an amount proportionate to their financial ability and create a relief fund for all the believers in Judea. They sent Barnabas and Saul to carry this fund to the elders in Jerusalem.
(Acts 11:27-30)

Through all this upheaval, God's message spread to new frontiers and attracted more and more people. Meanwhile, the time Barnabas and Saul spent in Jerusalem came to an end, and they reported back to Antioch, bringing along John, who was also called Mark.
(Acts 12:24-25)

Now I call you, just as I did the churches gathering in Galatia, to collect funds to support God's people in Jerusalem. On Sunday, the first day of the week, I want each of you to set aside an amount, as God has blessed you, so the funds will be collected by the time I come. When I get there, I will send those you recommend by your own letters to carry your generous and gracious donation to Jerusalem. If you think it seems appropriate for me to travel with them, then we'll go together.
(1 Corinthians 16:1-4)

Now, brothers and sisters, let me tell you about the amazing gift of God's grace that's happening throughout the churches in Macedonia. Even in the face of severe anguish and hard times, their elation and poverty have overflowed into a wealth of generosity. I watched as they willingly gave what they could afford and then went beyond to give even more. They came to us on their own, begging to take part in this work of grace to support the poor saints in Judea. We were so overwhelmed— none of us expected their reaction—that they truly turned their lives over to the Lord and then gave themselves to support us in our work as we answer the call of God. That's why we asked Titus to finish what he started among you regarding this gracious work of charity. Just as you are rich in everything—in faith and speech, in knowledge and all sincerity, and in the love we have shown among you —now I ask you to invest richly in this gracious work too. I am not going to command you, but I am going to offer you the chance to prove your love genuine in the same way others have done. You know the grace that has come to us through our Lord Jesus the Anointed. He set aside His infinite riches and was born into the lowest circumstance so that you may gain great riches through His humble poverty. Listen, it's been a year since we called your attention to this opportunity to demonstrate God's grace, so here's my advice: pull together your resources and finish what you started.
(2 Corinthians 8:1-11)
Response in Prayer
Father, open my heart to the needs of my brothers and sisters who need help. Please help me find ways to bless them, ways that will not be wasted or squandered, but actually bring help. Use me to help others know of the needs of our spiritual family both near and far. I ask for the Holy Spirit to partner with me in giving me a generous heart. In Jesus' name I pray. Amen.
---
For more information about this devotional as well as archives of the material please visit the 'A Year with Jesus' website.
---
Comments:
All scripture quotations, unless otherwise indicated, are taken from The Voice™. © 2008 by Ecclesia Bible Society. Used by permission. All rights reserved.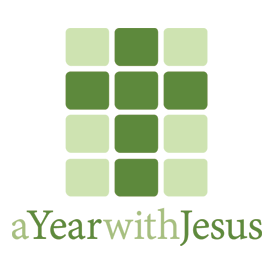 Subscribe to A Year with Jesus