The Lord had said to Abram, "Leave your native country, your relatives, and your father's family, and go to the land that I will show you. I will make you into a great nation. I will bless you and make you famous, and you will be a blessing to others. I will bless those who bless you and curse those who treat you with contempt. All the families on earth will be blessed through you" (Genesis 12:1-3 NLT).
The message to Abraham was as simple as it was profound and as challenging as it was simple.
You leave.
You go.
I will show.
I will make.
I will bless.
You will bless.
In God's dictionary, great faith means the discomfort and challenge of leaving our past conveniences and sources of security to trust him to lead us to his better place and better role for us in his world.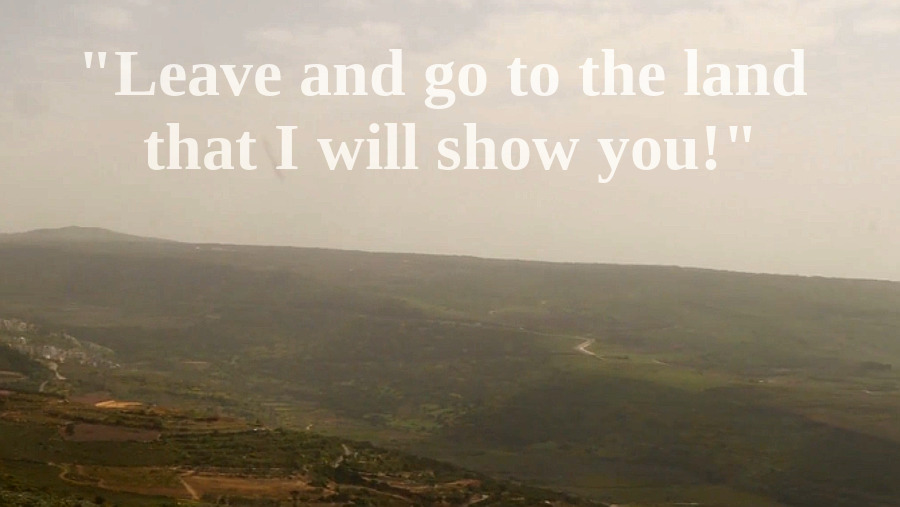 Abraham trusted God and lived out this call. He became the poster child of this kind of greatness. He obeyed God's call:
To leave.
To go.
To be a blessing.
Abraham left the results of the promise, and the timing of those results, to God. He trusted God's promise:
To show the way.
To make of him a great nation.
To bless him, his people, and all nations through him.
James Nored talks about Abraham and this great faith in today's video. This is a faith that took great trust in God's promises. This is a faith that brought the world great blessing. And, this is a faith that can be ours:
If you can't see the video, and you sure don't want to miss it, view it online. For additional ideas to consider and some things to discuss with others, we encourage you to see the Study Guide.
God has called us — our Father has called you and me — to join him on a similar journey. Like Abraham, our journey is a journey of faith. We have to trust that God will keep his promises. We are called to be a blessing just as Abraham was. Notice how Peter challenges us to use God's blessing in our lives to bless others:
[Y]ou are a chosen people, a royal priesthood, a holy nation, God's special possession, that you may declare the praises of him who called you out of darkness into his wonderful light (1 Peter 2:9).
Like Abraham, we've been called to live for God and to receive his blessing.
We are a called people. We've been invited into a challenging journey with the promise of been greatly blessed.
Like Abraham, we've also been called to use that blessing to share God's greatness and love with others.
We are not blessed because we are better or smarter or more deserving. We are called because of God's love and his desire to bless all people through us.
Unlike Abraham, we are not on this journey alone.
We have each other. Each of the pronouns for "you" would be a lot more clear if we translated them into Texan and said, "Y'all"! We have each other to listen for God's guidance to us. We have each other to encourage each other on the way. We have each other to remind us of the great stories of faith who have gone before.
Unlike Abraham, we do not have to be pioneers of great faith or long journeys to unknown destinations.
Abraham and the great people of faith in our long story of redemption are our examples. They are our reminder that our leaving and going are worth any cost. In addition, Jesus is our ultimate pioneer blazing a trail of faith and breaking down the door of death. He has opened up the way for us to our own promised land.
That means that like Abraham, Sarah, Rahab, Ruth, and David, we leave and go so that God can show and bless the world with his grace through us:
Therefore, since we are surrounded by such a great cloud of witnesses, let us throw off everything that hinders and the sin that so easily entangles. And let us run with perseverance the race marked out for us, fixing our eyes on Jesus, the pioneer and perfecter of faith. For the joy set before him he endured the cross, scorning its shame, and sat down at the right hand of the throne of God. Consider him who endured such opposition from sinners, so that you will not grow weary and lose heart (Hebrews 12:1-3).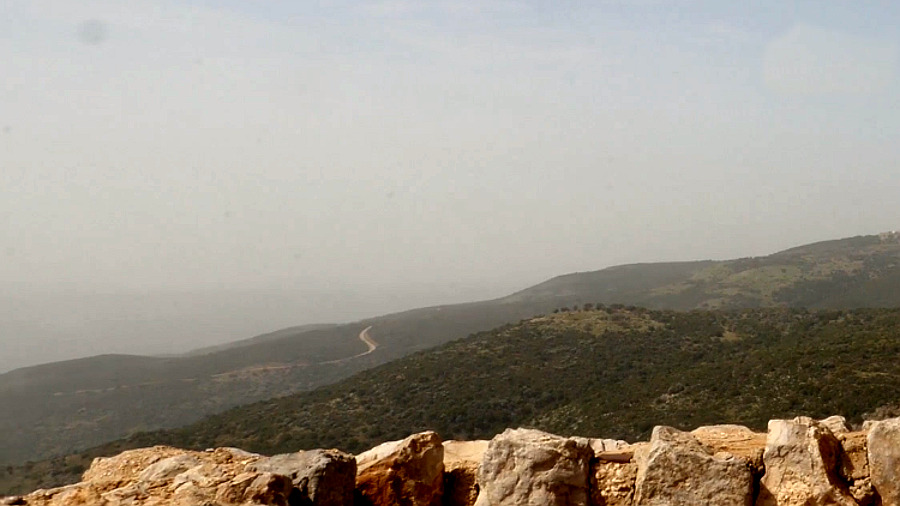 Let's not let each other give up on our journey of faith. Let's remember that just as Abraham received his call to journey, to run his race, in Genesis 12:1-3, God has called us to run our race, to complete our journey of faith, in Hebrews 12:1-3. Most of all, let's remember that greatness is found in pursuing God's promise long before we can begin to see its fulfillment.
We hope you will continue to join us each week as we seek to encourage each other to stay on our long journey of faith that brings us to our true home with Jesus in God!
---
---
Abraham is our reminder that many of God's greatest promises often come packaged as our greatest sacrifices, hardest challenges, and longest journeys. Where is he calling you to go that tests your faith? Remember, all the things that our heroes of faith left behind are now, at best, little more than a rumble from the distant past. However, the faith of our heroes from the past gives life to us and the generations of the faithful who come behind us!