Special Note:
This is the eighth in a series of biblical reflections[ARTICLES] about the value and importance in the plan and people of God as revealed in the Scriptures.
---
Having worked among the Lord's people for over four decades, I wonder if anyone came up to Jesus and said something like this:
Whoa! Be careful, Jesus. You're ruffling feathers in the neighborhood. You know your neighbors already think less of you because Joseph isn't your real daddy. Now, you're running around with all sorts of questionable riff raff. The religious leaders are warning folks that you're a dangerous rebel. They point to the people who follow you — the sinful, the poor, the politically dangerous, the religious unclean, the treacherous tax collectors, the lowlifes, and women of questionable occupations.
Jesus, you're making it hard for good and decent religious folks to follow you because you are always pushing the envelope with your social practices. Don't push so hard! You're upsetting the way we've always done things. You don't want your message of salvation to get caught in the middle of some social tug-of-war. Some of these changes, like letting women support you and serve among your disciples, need to be implemented more slowly. If you keep moving so quickly, you're running the risk of losing folks who are uncomfortable with these changes.
Whether it was Nicodemus, Joseph of Arimathea, the rich young ruler, or some unknown leader sympathetic to Jesus' ministry, someone must have warned Jesus. The Lord always appeared to be pushing the envelope with his open welcome to all people who truly followed him, especially his acceptance of women, calling them to come to him and to join him in his ministry. We know that he was repeatedly criticized by those in power, both those in political positions and with religious influence. He was even warned by his disciples about some of his friendship with "the wrong crowd":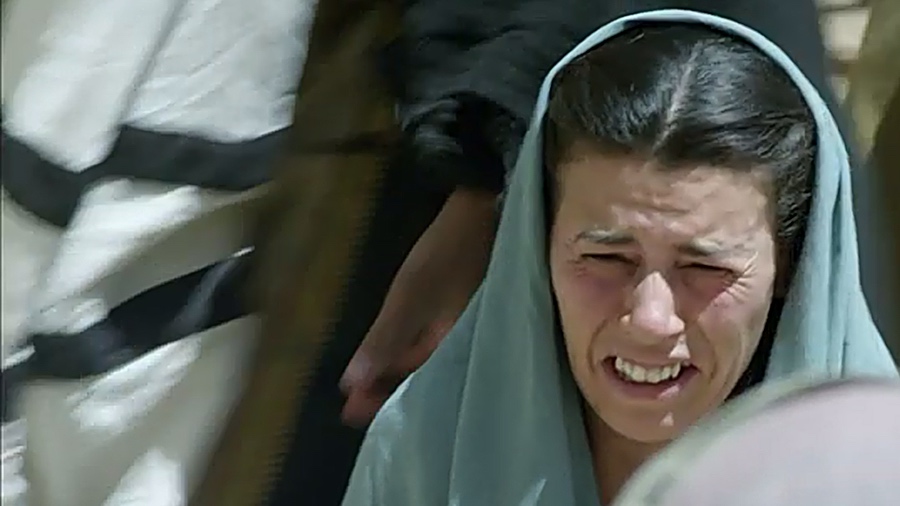 Just then his disciples returned and were surprised to find him talking with a woman. But no one asked, "What do you want?" or "Why are you talking with her?" (John 4:25).

As [the sinful woman from the city] stood behind him at his feet weeping, she began to wet his feet with her tears. Then she wiped them with her hair, kissed them and poured perfume on them.

When the Pharisee who had invited him saw this, he said to himself, "If this man were a prophet, he would know who is touching him and what kind of woman she is — that she is a sinner" (Luke 7:38-39).

[Jesus said,] "The Son of Man came eating and drinking, and you say, 'Here is a glutton and a drunkard, a friend of tax collectors and sinners'" (Luke 7:34).
Jesus constantly broke the rules of social engagement. He touched those with leprosy. He came in contact with those who had died or lived among the tombs. Both of these activities made him religiously unclean by the standards of his day. He associated with the wrong kinds of people — tax collectors, sinners, gluttons, drunkards, and those rumored to be prostitutes. He allowed women to touch him in tender ways. He spent time with Samaritans and Gentiles. He offered grace to Roman Centurions, along with their servants and children. Then, when he chose a group of people to change the world, he selected low-regarded fishermen, a despised tax collector, a religious anti-government zealot, and other physically and socially unimpressive commoners.
However, a place where Jesus pushed the envelope intolerably with his critics was in his friendship with and treatment of women. He protected a woman caught in the very act of adultery (John 8:1-11). He cast demons out of Mary Magdalene and other women who followed and supported his ministry (Luke 8:1-3).
As a respected rabbi, Jesus violated the social rule to not speak publicly with women, going so far as even carrying on a deep religious conversation with a racially and socially despised Samaritan woman (John 4:9, 27). He responded with sympathy and grace to a widow who had lost her only son, interrupting the funeral procession to give her back her son (Luke 7:11-17). He affirmed the faith of a woman with a life-crippling flow of blood who violated the laws of religious cleanliness by jostling among the crowd so she could touch him (Mark 5:27). On several occasions, he allowed women of questionable reputations to show him heartfelt appreciation, extravagant love, and tender attention (Luke 7:36-38; John 12:1-3). He even claimed a woman to be one of his rabbis in training (Luke 10:38-42).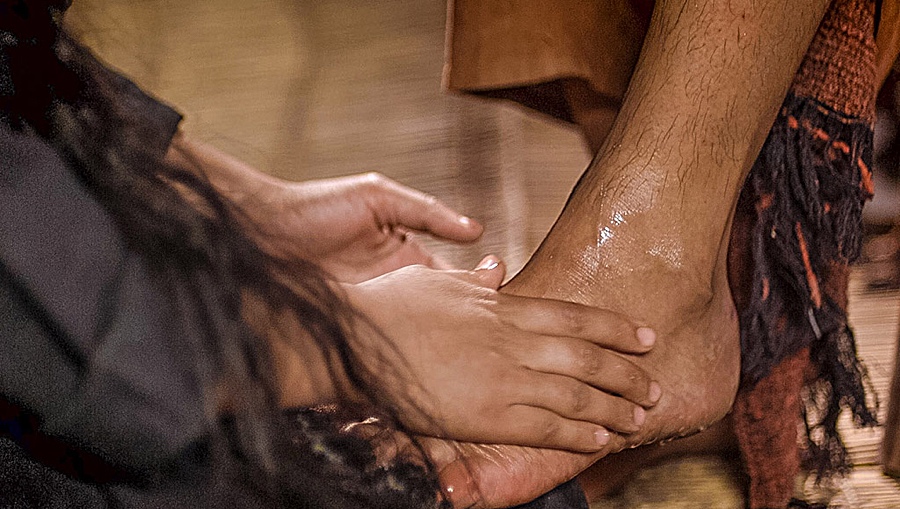 Why is this important? Why make such a big deal about this?
We often recognize Jesus' involvement with people who made the rich, powerful, political, and religious, very uncomfortable. Somehow, however, we separate the Lord's transformational and consistent practice of elevating and valuing women from the heart of his ministry. We find ways to ignore his affirmations of their faith and their importance to the work of God. We do this despite the Lord's repeated words and demonstrations about the importance of women in a culture where they were little more than the property of their husbands.
Jesus pushed the envelope intolerably with his critics in his association and protection of women!
Jesus' actions were not accidental or incidental. They were intentional. They ran against the strong currents of his world and the religious culture of his time. Remember, in Jesus' day, Pharisees daily thanked God that they were not born a woman, a gentile/Samaritan, or slave.[NOTE] To miss, or to downplay, Jesus' blatant protection and affirmation of women and their value to his ministry is to miss something core to the gospel of our Savior.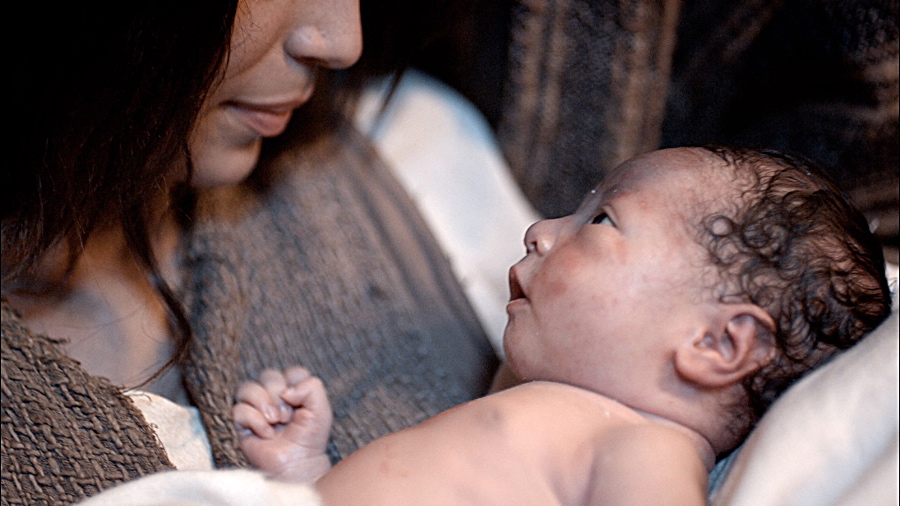 Like in other epoch-making moments in the history of God's people, the movement of God in Jesus' story began with the valuing of women's voices. Elizabeth and Mary rejoiced with the songs of scripture and the inspiration of the Holy Spirit. Their voices and faith bring the dawning of the Messianic Age. Then, when Jesus has been raised from the dead, and his resurrection needs to be announced, Mary Magdalene and "the women" who have been faithfully following the Lord, declare his resurrection to the men.
These precious women are the daughters of faithful women from earlier generations. Sarah, along with her son's and grandson's wives in subsequent generations (Rebekah and Rachel), played crucial roles in God keeping his covenant promises. Moses' mother and sister played key roles in the preservation of his life and shared his leadership. Deborah proclaimed the word of the LORD, judges disputed, and led God's people during some of their darkest times. Hannah's prayerful faith brought the dawn of God's great servant of transition, Samuel. Bathsheba, a woman first exploited by David's lust became Israel's first powerful Queen mother ensuring that Solomon would be the king of promise. Jehosheba rescued baby Joash, the last rightful heir to David's throne left alive, then helped him become king. Esther became an example of hope and deliverance during the exile.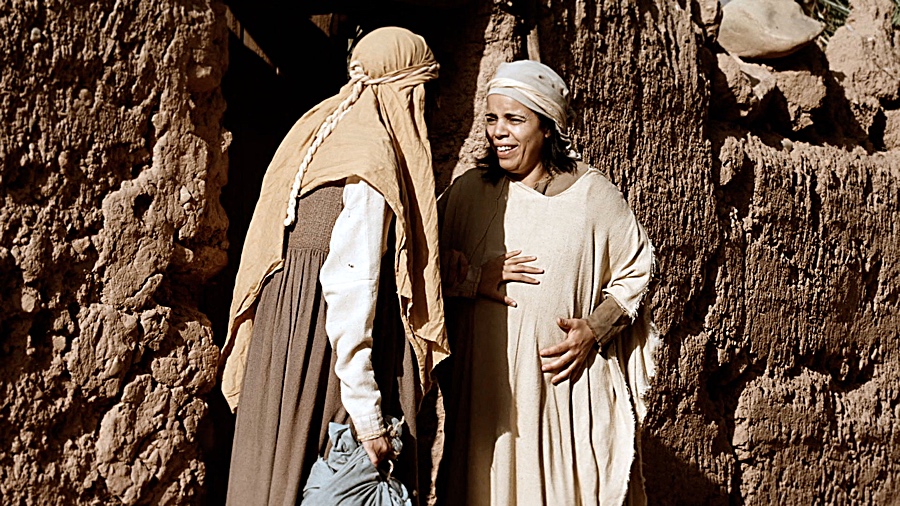 Those willing to listen to the song of the Scriptures will hear Jesus' life and teachings sing about the value of women in God's plan — their vital roles in his ministry, their influential place in the kingdom of God, and their significance in declaring the truth of his death, burial, and resurrection. The importance Jesus placed on women provides the next to last verse in this consistent through the ages song of grace that God's people are to sing. The last verse, the culminating verse of joy where women's roles, value, and voices are heard, began at Pentecost. However, that joy was not just to be celebrated in the age of the early church; it was also to be sung throughout the rest of history in Jesus' church.
So, dear brothers and sisters, isn't it time we ask them to sing, serve, and share in this song, grace? Shouldn't we value our sisters' gifts, voices, and character in our day as Jesus affirmed them in his? Yes, there are some challenging passages that we must address — which we will do later in this series of reflections. But, we must not allow two sets of verses in our Bibles (1 Corinthians 14:34-35; 1 Timothy 2:8-15) to lead us to ignore or override the full testimony of the Holy Scriptures and the example of our Lord! Let's put those two sets of passages into the context of what Jesus said and did instead of using those passages as erasers to remove the voice and example of our Lord.
Jesus' words to Mary still haunt me:
"Martha, Martha," the Lord answered, "you are worried and upset about many things, but few things are needed — or indeed only one. Mary has chosen what is better, and it will not be taken away from her" (Luke 10:41-42).
We must keep singing the song of Jesus about the value of women to the work of Jesus and growth of the kingdom of God!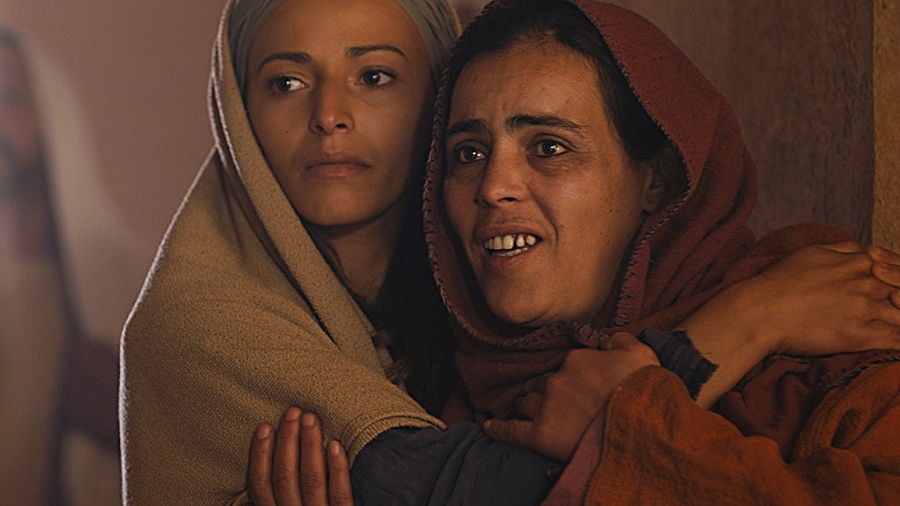 ---
---
[NOTE] See Three Blessings for a discussion of these three "blessings" that are a part of Jewish morning prayers going back at least to the time of the Pharisees in Jesus' time. Galatians 3:26-29 is Paul's Christian answer to these devaluations of women, non-Jews, and slaves. Luke appears to do a similar thing in narrative form by making a Samaritan and a woman (Mary the sister of Martha and Lazarus) heroes of back-to-back stories in Luke 10:21-42.
---
---
The Incredibly Vital Role of Women in the Plan of God
A series of reflections on how God values women and calls them to serve him and his people.
Why make such a big deal about this?
---
---
Special thanks for the use of the Jesus images in Phil's series of articles on women to Free Bible Images and The Lumo Project.