Special Note:
This is the seventh in a series of twelve posts about how God views women and the Lord's plan for all his gifted children who are a part of his church to be valued and used in growing the kingdom of God. When the series is complete, all posts will contain a list of each message in the series. Check the articles listed below in the Related Links for the previous posts.
---
Sometimes we are just too familiar with some of the things Jesus said and did to feel their bite, to recognize the direct cultural confrontation his words and actions carried in his day.*1 Sometimes the meaning of what Jesus spoke eludes us because we are not familiar with the culture or because they don't sound strange in our modern ears. The following verses from Luke's gospel are every bit as much a cultural earthquake as Paul's phrases to the Galatians were (Galatians 3:26-29) or Peter's words on the day of Pentecost (Acts 2). So, read the next few verses slowly. Think and pray about them. See what strikes you as shocking about these words of our Lord:
As Jesus and the disciples continued on their way to Jerusalem, they came to a certain village where a woman named Martha welcomed him into her home. Her sister, Mary, sat at the Lord's feet, listening to what he taught. But Martha was distracted by the big dinner she was preparing. She came to Jesus and said, "Lord, doesn't it seem unfair to you that my sister sits here at your feet while I do all the work? Tell her to come and help me." But the Lord said to her, "My dear Martha, you are worried and upset over all these details! There is only one thing worth being concerned about. Mary has discovered it, and it will not be taken away from her" (Luke 10:38-42 NLT — Underlining added for emphasis.).
Most lessons on this passage talk about the importance of putting Jesus first. Others emphasize the first importance of studying Jesus' teachings. Some emphasize the danger of being distracted by all the little details in life while missing the truly essential one: following Jesus. Some stress the importance of women studying the Scriptures in groups like Bible Study Fellowship. These messages are all true and appropriately gleaned from this passage. However, they each miss the radical bite of what Jesus said and did in this event at the house of Martha and Mary. If we miss the edginess of Jesus' declaration and practice, we can also miss their implications for us today!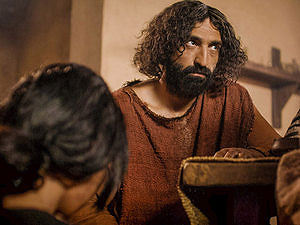 A related passage may possibly help us understand a key phrase in this event where "Mary, sat at the Lord's feet, listening to what he taught." This related passage lets us hear through first-century ears what Mary's actions meant. The words in this related passage come from the apostle Paul. Luke translated them and quoted them in the book of Acts. In other words, the same writer provides both accounts with their parallel phrases so we can be sure of the meaning of the first from the second. These words of Luke are part of the Apostle Paul's self-description of his Jewish background and his training to become a rabbi, educated at the feet of the great Jewish rabbi of his time, Gamaliel. In other words, Paul's description of his education was his claim to legitimacy as a recognized rabbi of high standing and tradition. Paul's words were not spoken originally in Greek (Acts 21:40), but Luke translated into Greek. His word choice and parallel phrasing for Paul's claim and his use of these same words in the story of Mary and Martha were no accident:
"I am a Jew, born in Tarsus in Cilicia, but brought up in this city, educated at the feet of Gamaliel according to the strict manner of the law of our fathers, being zealous for God as all of you are this day" (Acts 22:3 ESV).
To sit at the feet of a great teacher, especially the great Rabbi Jesus, meant a very specific thing:
You were chosen by the rabbi, the master teacher, to be one of his disciples in training to be a rabbi from his school of teaching.
To be given such an opportunity was a great honor and blessing. It was also a sign of the teacher's selection, approval, and commissioning. Because of our familiarity with the passage about Martha and Mary, and also because of the loss of the exact phraseology in modern translations, we often miss the message. We don't feel the sharp edges of the bite into Mary's culture with her behavior and in Jesus' even more radical affirmation of her actions, place, and role in response to Martha's criticism of Mary's actions.
Hospitality in Jesus' time was a supreme virtue for a woman. It was what women did at that time and in that culture. Being a hostess, preparing food, and ruling over the household was largely a woman's responsibility and right. It was Mary's role in culture to stay behind the scenes and serve as a welcoming and gracious hostess like Martha. Jesus' words, however, are clear, blunt, and transformative as they bring four sharp edges, four sharp bites into cultural expectations:
The first sharp edge that should bite into our cultural understanding of this passage has to do with the role Mary was not fulfilling: Mary dared NOT to fulfill her role as a hostess in providing proper hospitality. Her sister, Martha, was (according to their culture) appropriately angry with Mary for shirking her responsibility as a woman and as a hostess. Martha was extending herself in fulfilling this culturally expected role while Mary just sat there!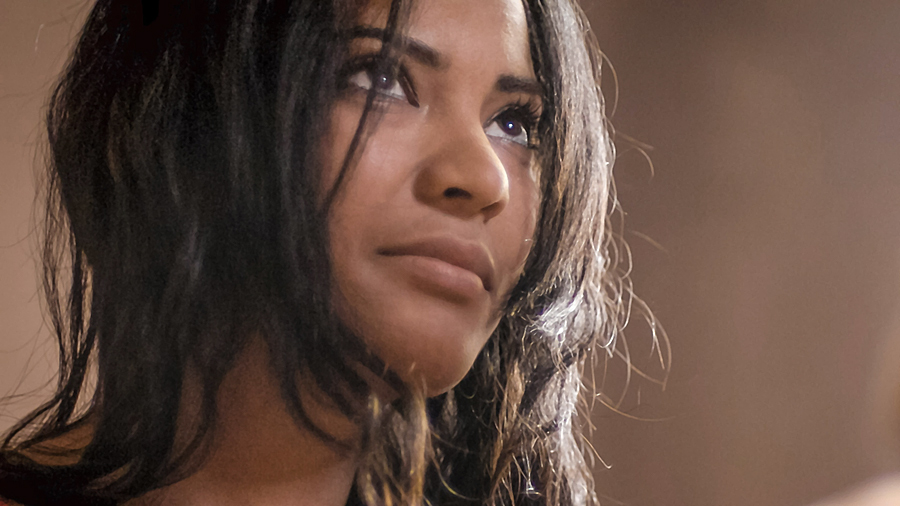 The second sharp edge in this story that should bite into our understanding has to do with Jesus' validation of Mary's behavior and the role she was assuming. Mary "sat at the Lord's feet, listening to what he taught." This act was shocking: women not only couldn't be a Rabbi, Rabbis were not even supposed to talk to women in public!*2 Her peers would have seen Mary's actions as an audacious move to place herself in the role of a man, but not just any man, a rabbi in training with Jesus! Mary didn't serve as hostess; even more, she didn't retreat to the shadows, other room, or behind the tent flap*3 to leave all talk about important spiritual matters to the men. Instead, she placed herself in the middle of the conversation in the position of a chosen disciple, a rabbi in training: she "sat at the Lord's feet"!
The third sharp edge that should cut our hearts was Jesus' response to Martha and his validation of Mary. Not only does Jesus reject Martha's culturally appropriate complaint against Mary, but he also gently rebukes Martha for making it. Then, Jesus affirms all that Mary was doing and what it meant, asserting that her choice to do it wouldn't be taken away from her! Mary chose to sit at the feet of Jesus as one of his rabbis in training. Jesus not only accepted this, but he also affirmed it with his words of praise and also with a strong statement bordering on a divine warning for Martha and us:
[Jesus said,] "My dear Martha, you are worried and upset over all these details! There is only one thing worth being concerned about. Mary has discovered it, and it will not be taken away from her!"
Over the last several weeks we have looked at the way the Bible shows that God values women. Over the following several weeks we will continue that study by looking at several more of the events in Jesus' life and Paul's teaching. Our two greatest leaders of the Christian faith will push back firmly against culture and social expectations for women as they affirm the value of women and the importance of their ministry.
Pentecost meant the coming of the last days. God's Kingdom was breaking into human time through the establishment of a new people, Jesus' church. Peter spoke at Pentecost of women prophesying as part of God's re-creation of the Father's intent to be realized in the church in God's people in whom the Holy Spirit lived (Acts 2:18, 38-39). Two decades later, Paul wrote that women prayed and prophesied in the Christian assembly in Corinth (1 Corinthians 11:5-15) — something he did not stop or forbid but gave clear instructions for propriety in doing so.*4 A short time later, in the book of Acts, Luke describes Paul's visit with Philip the evangelist and his four daughters who prophesied (Acts 21:8-9). These women were the spiritual daughters of Mary, about whom the Lord spoke plainly:
"There is only one thing worth being concerned about. Mary has discovered it, and it will not be taken away from her."
So, the real question for you and me is this: Have we allowed this role Jesus affirmed to Mary "to be taken away from her"? If so, then why? Are there other examples of women who played a role similar to the one Jesus affirms for Mary? What do we do with the two silence passages that are often used to trump all other passages where women played speaking and leadership roles in the early church? Is there a way to understand all of these moving parts and value each of God's children — regardless of social standing (slave or free), regardless of age (young and old), regardless of gender (male and female), and regardless of race (Jew and Gentile) (Acts 2; Galatians 3:26-29; 1 Peter 4:10-11).
We will examine more examples next week if the Lord tarries another week. Until then, let's pray that the Spirit will lead us to the truth of Jesus. May Paul's blessing to the Ephesians be ours in abundance as we wrestle with these important ideas:
"Mary has chosen the good portion, which will not be taken away from her." (Luke 10:42 ESV)
Peace to the brothers and sisters, and love with faith from God the Father and the Lord Jesus Christ. Grace to all who love our Lord Jesus Christ with an undying love (Ephesians 6:25-26).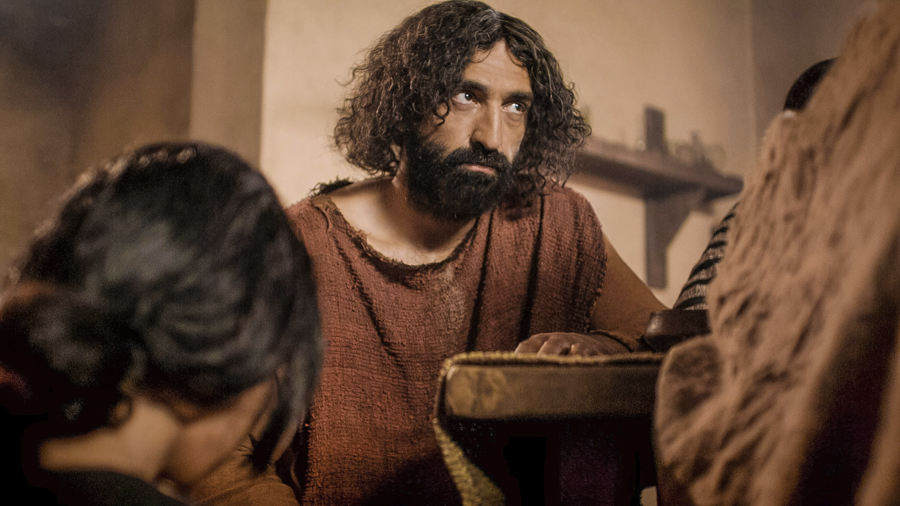 *1 Jesus wasn't crucified because he was a nice guy that had made a few wrong enemies. Jesus came to bring the Kingdom of God in the middle of a religious wasteland that still had the pretenses of being a God-seeking nation. What Jesus did and said made enemies out of the religious establishment in first-century Judea and Galilee. He knew he was confronting them, their practices, and their pretenses. They denied his charges and argued against his teachings and practices. They plotted and planned behind the scenes to have him killed. Finally, these religious opponents managed to work a scheme that incited the Roman Governor Pilate to have Jesus executed. Pilate's decision to have Jesus executed was not a matter of justice, but a matter of keeping the peace during the political and religious turmoil of first-century Judea and the tinderbox of the Jewish Passover.
*2 In the story of the Samaritan woman — an event we will examine in a few weeks — John shares two comments about Jesus talking to this Samaritan woman and how shocking that was both to the woman (John 4:9) and to Jesus' apostles (John 4:27).
*3 Remember where Sarah was as the supreme hostess to the three travelers (angels of the Lord) who came to visit her and Abraham and let them know they were going to have a baby in their old age. "Sarah was listening at the entrance to the tent, which was behind him" (Genesis 18:10).
*4 While interpreting this passage is challenging, Paul does make clear that women were prophesying and he also gave them proper ways for this to be done acceptably.