Special Note:
This is the fifth in a series of posts about how God values both women and men. This post focuses on the Creator's desire for his people, led by the Spirit, to restore his original intentions to their relationships with each other.
---
Life was tough in the ancient biblical world. That was doubly true for women. However, we do a great disservice to women when we do not include their stories and when we don't take seriously the important roles they have played in God's story. Women played key parts in God's unfolding work in Israel and in the early church leading, guiding, delivering, providing, correcting, and protecting God's people. They played these roles with God's blessing, even though often against the cultural limitations placed upon women in those times.
Unfortunately, however, many of us have forgotten or discounted, the important roles women played in the unfolding story of God's people. Some of this "forgetfulness" is due to a lack of exposure to stories about women in the Bible — something today's message will hopefully begin to correct. Some of this discounting has probably occurred because many read the Bible through the lens of the two so-called "silence passages" in the New Testament (1 Corinthians 14:34-35; 1 Timothy 2:11-15 — passages we will address later in this series) and never seriously grapple with the implications of what these women of faith did in the life of God's people.
The few women that are frequently remembered shine because they appear to be exceptions. One of these exceptional examples is the incredible leader in Israel during the awful time of the Judges named Deborah (Judges 4:4-24; Judges 5:1-31). She was an incredible leader who served as judge, prophet, wife, spiritual singer, and military leader. Another important and pivotal leader was Esther, whose faith and courage helped preserve her family and her people (the book of Esther). Some people might also remember the story of Hannah, the mother of Samuel (1 Samuel 1:1-28; 1 Samuel 2:1-11). Her faith, bold prayers, and her song prefigure Elizabeth, the mother of John the Baptizer (Luke 1:11-25), and Mary, the mother of Jesus (Luke 1:29-55).
Unfortunately, however, few recognize the key roles that other women played. Miriam, for example, played a crucial role in the life of Moses being spared and his being placed into the house of Pharaoh (Exodus 2:1-10). She would later play an important leadership role with Moses and Aaron in the days of deliverance as God's people left Egypt and began their wilderness wanders — she was both a prophet and singer (Exodus 15:21-). We have often unintentionally discounted the important roles of other women. Sarah, married to Abraham, ruled her house and sought to protect her role and the role of Isaac as the only true heir to God's promise, forcing out both Hagar and Abraham's child with her, Ishmael (Genesis 21:14). In addition, Sarah played a key role in making sure her son, Isaac, married into the right family to ensure proper lineage and faith (Genesis 24:1-67). Later, Bathsheba, who was forcefully taken from her life as Uriah's wife (2 Samuel 11:1-26), became a power in the palace choosing which son of David would be Israel's king (1 Kings 1:5-37; 1 Kings 2:1, 13-14). Her actions demonstrate the beginning power of the "Queen Mother" in Israel, a power that was later abused by the evil and powerful Athaliah (2 Kings 11:1).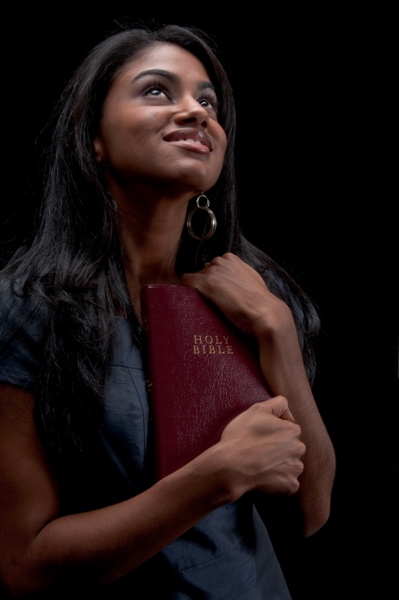 If we listen carefully to God's unfolding story, there are many other women who were strong women of faith. Sadly, many of these women's stories are largely unknown and seldom emphasized in our churches. These women demonstrated great faith as they did great things for themselves, their families, and the people of God. One such woman was the courageous Jehosheba. She found a way into the palace and stole away Joash as the evil Queen Mother Athaliah was killing all of her sons and grandsons so she would have no rival to the throne. Jehosheba rescued and hid the baby Joash until he was old enough to be named king of Israel, and the evil Queen Mother could be overthrown and killed (2 Kings 11:2-21).
Matthew's gospel intentionally focuses us on four women who are found in his genealogy of Jesus. Since women were seldom included in royal genealogies in Israel, Matthew's mention of Tamar, Rahab, Ruth, and Bathsheba are conspicuous and important (Matthew 1:). In addition to Abraham and David, these four women become headliners in the background story of Jesus, reminding us that Jesus not only came from the line of the great fathers of Israel but also the faithful mothers with unusual sexual histories who were Gentiles with faith in Israel's God. Matthew uses these four women of faith to prepare us for the Virgin Mary as the mother of the Messiah (Matthew 1:1-17 ).
We also find a strong line of women prophets that run throughout the history of God's people. They remind us that God's voice was not always heard in a masculine timbre. While many have heard of the important role of Deborah and Miriam, mentioned earlier, few have heard of Isaiah's wife who was a prophet with an unknown name (Isaiah 8:3) or the later prophet, Huldah. When Josiah desperately needed to hear the truth of God, he sent his whole cabinet of top officials to inquire of Huldah what the Lord's will for his people might be (2 Kings 22:11-20). That was in a time when Jeremiah and Zephaniah were also trusted prophets of God, yet on this important occasion, King Josiah's advisors viewed Huldah as the prophet to be most trusted to give the true word they needed to hear from God.
With women playing a role as prophets of God in the Old Testament, we shouldn't be surprised when Peter quoted the prophet Joel on the day of Pentecost talking about the dawning of this new day for God's people when women will serve as prophets of God to his people in the church:
No, this is what was spoken by the prophet Joel:

In the last days, God says,
I will pour out my Spirit on all people.
Your sons and daughters will prophesy,
your young men will see visions,
your old men will dream dreams.
Even on my servants, both men and women,
I will pour out my Spirit in those days,
and they will prophesy.

(Acts 2:17-18).
Of course, Elizabeth had already played a prophetic role to Mary the mother of Jesus at the beginning of her pregnancy (Luke 1:39-45) as had Anna (Luke 2:36-38). As the book of Acts unfolds, we learn of a few of the women who played this role for God's people. Those women who prophesied were the daughters of Philip (Acts 21:9). Also, Paul mentions women prophets who positively exercised their gift in Corinth (1 Corinthians 11:5).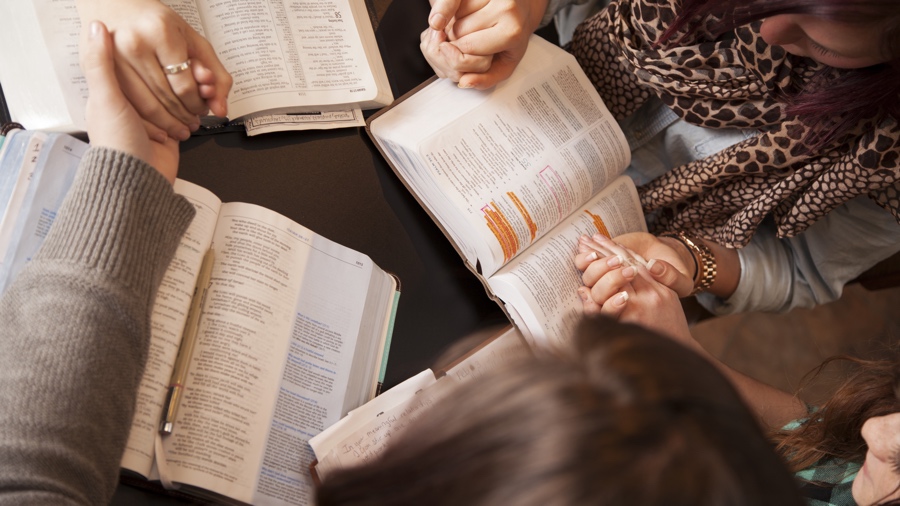 There were other key women who played key parts in the birth and growth of Jesus' church. A group known in the gospels as "the women" were the only ones faithful to the Lord through his Passion — his arrest, trials, conviction, crucifixion, burial, resurrection, and waiting for the Spirit (Luke 23:49, 55; Luke 24:1, 5, 11, 24; Acts 1:14). That is one reason why the first human witnesses to testify to the resurrection of Jesus were women (Matthew 28:5-11; Luke 24:11). This group of women had also helped support Jesus and his apostles as they did their ministry (Luke 8:1-3). This group of women foreshadows a similar group of women from the household of Lydia (Acts 16:13). Lydia was a leading merchant and a worshipper of God who became a Christian and provided her home to both the church and the apostle Paul's team of missionaries as their base of operations (Acts 16:13-15, 40).
Much of the discussion about the early church planted in Philippi revolved around women (Acts 16:1-40). In addition, many of the early converts in nearby Thessalonica were "prominent women" (Acts 17:4). When Paul writes to address problems of division in the church in Philippi, much of the problem with this division appears to have been tied to the rivalry between two women, Euodia and Syntyche (Philippians 4:2-3). Paul's words that describe these women show they were partners with him in the work of evangelizing and ministering to the early church alongside some of the other male leaders — "contended at my side" and "co-workers" along with Paul's other language in these verses suggests that these women were recognized as playing important roles in ministry at Philippi.
Other women played important roles in spreading the good news of Jesus. In Paul's closing chapter of the book of Romans, we find a list of women (including Priscilla and Phoebe) whom we will discuss in a later post as we look at roles suggested there and especially the role we sometimes call "deacon." These servant leaders were clearly important to Paul and the early church.
As in every crucial moment in history, there were many unnamed heroes and servants who provided God's people a faithful passage into a new future. In addition to the women of great faith mentioned in the "Faith Hall of Fame" (Hebrews 11:1-40) — Sarah, Moses mother, and Rahab — the Spirit-inspired writer of Hebrews mentioned other women of faith who remain unnamed (Hebrews 11:35).
The point, of course, is that the Bible is full of stories about women, named and unnamed, who did great things, played key roles at crucial times, who led, who taught, and who blessed God's people in innumerable ways. Somehow, however, many groups of God's people have forgotten, discounted, never noticed, and explained away these women and their important work for the Lord.
If we are going to be God's people today, we must remove these women of faith from the shadows and call on God's women to serve in similar ways today. We must do this so that women whom the Lord has gifted and called can use their spiritual gifts alongside their brothers in Christ so that the body of Christ can be built up, and so that God will be glorified in our day (Romans 12:4-13; 1 Peter 4:10-11). We must encourage godly women today to serve, lead, and bless the Lord's people today in the ways they did in both the Old Testament and the early church. Anything less will mean we are less than all God wants us to be.