Articles Tagged 'Resurrected'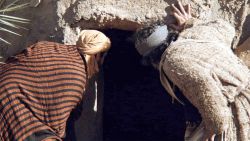 Phil Ware continues his series called 'I Doubt It' and focuses this week on Jesus having risen from death to never die again.
04/18/2017 by Phil Ware
Max Lucado shares insights from the Bible about what happens to us when we die and what Jesus' resurrection means to our hope.
04/15/2017 by Max Lucado
Phil Ware pauses and looks at the pain of grieving parents at the loss of a child and reminds us to forgo easy answers and cling to the stories and promises of Jesus.
05/03/2016 by Phil Ware