We don't like being in between anything — not big trucks on the highway, not a rock and a hard place, not jobs, not a hammer and nail, and not feuding neighbors. But that's likely where we'll spend much of our time in life, in a place I call that "Land of In-between"!
That unsettling "Land of In-between" was where the disciples of Jesus were mid-week after his resurrection. They had seen him, experienced him alive after his death, on that incredible Resurrection Sunday. Based on what we see in the gospels, however, Jesus' disciples didn't see him again until the following Sunday a week later.
What happened?
What were they thinking during that time?
How did they survive?
What were they supposed to do?
If we are honest, we don't know. We can speculate, but that usually gets one in trouble or sidetracked on our own personal agendas. I believe we need to acknowledge that these early disciples were incredibly blessed with a once-in-a-lifetime experience. They were then left in that "Land of In-between" to contemplate what had happened and anticipate when they might see the risen Lord again.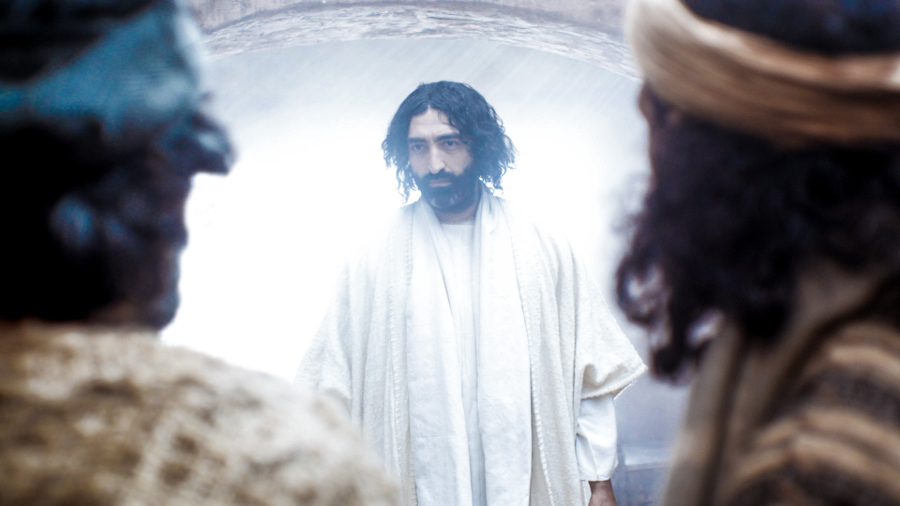 In many ways, they were caught in a situation much like we are: They were convinced the Lord had risen from the grave but were left to face their own failures, faithlessness, excitement and bewilderment with a bit of uncertainty.
Mark emphasizes this uncertainty with the way his good news story of Jesus probably concludes:
When the Sabbath was over, Mary Magdalene, Mary the mother of James, and Salome bought spices so that they might go to anoint Jesus' body. Very early on the first day of the week, just after sunrise, they were on their way to the tomb and they asked each other, "Who will roll the stone away from the entrance of the tomb?"

But when they looked up, they saw that the stone, which was very large, had been rolled away. As they entered the tomb, they saw a young man dressed in a white robe sitting on the right side, and they were alarmed.

"Don't be alarmed," he said. "You are looking for Jesus the Nazarene, who was crucified. He has risen! He is not here. See the place where they laid him. But go, tell his disciples and Peter, 'He is going ahead of you into Galilee. There you will see him, just as he told you.'"

Trembling and bewildered, the women went out and fled from the tomb. They said nothing to anyone, because they were afraid (Mark 16:1-8).
"Trembling and bewildered, the women went out and fled from the tomb.... because they were afraid."
What? Mark's shorter ending feels weird, even lacking, to many folks the first time they read it. So much so that after Mark's gospel was circulated for several decades, faithful Jesus-following people added a longer ending to his gospel, adding material found in Matthew and Luke.[NOTE]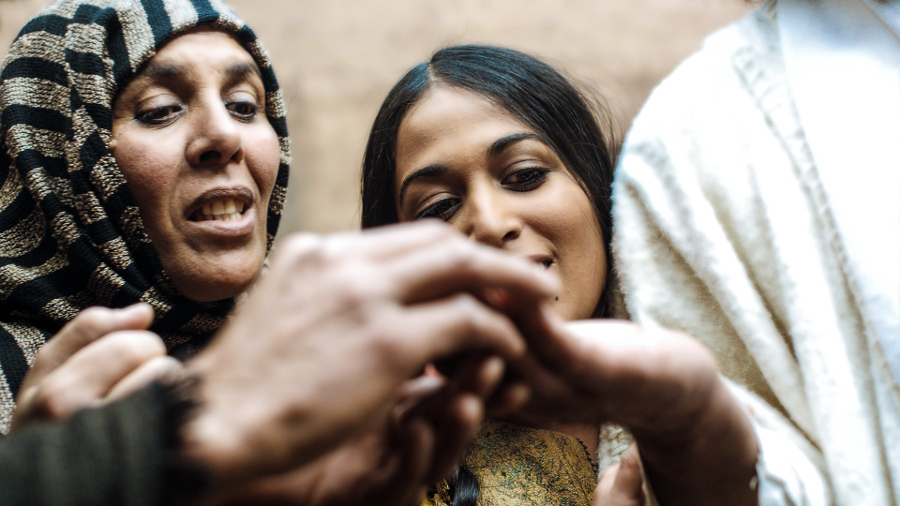 If we are honest with our hearts, however, we know a little how they felt — "trembling and bewildered" as we think about proclaiming the resurrected Lord. God had just done something wonderful, something beyond incredible. But, who would have believed it, much less understood it, at their first exposure to this truth? What were the disciples supposed to do in response to such an incredible event like Jesus' resurrection? They were caught in a strange place between an astounding experience and daily living in the real world. They had experienced the impossible after unbearable grief. Suddenly, they were caught in that "Land of In-between" — and so are we who believe in Jesus' resurrection so many years later.
Matthew, Luke, and John tell us what happened after Jesus' resurrection in much more detail. They tell us how the women overcame their fear, met Jesus, told the apostles, and were belittled for what they said. They tell us how Peter and John ran to the tomb and discovered Jesus' body was not there. Luke tells us the beautiful story of how Jesus joined two disciples on the road to Emmaus and opened their eyes as he broke the bread for them. Later, Jesus joined his apostles (except for Thomas) in the upper room where they were hiding in fear. The Lord showed them his scars, comforted them with his peace, and ate fish in front of them to show that he was not a ghost or a vision. Their beloved Jesus had defeated death and risen from the grave. Suddenly, however, Jesus vanished from sight. They believed, but some doubted — especially Thomas who had not experienced Jesus' appearance to them.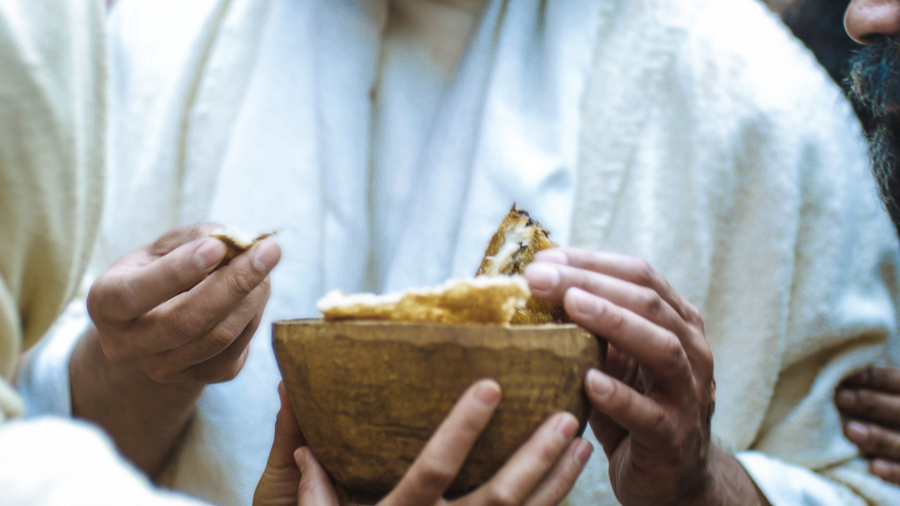 What were they supposed to do?
Where were they supposed to go?
When was he coming back?
When were...
You get the idea. After that first Sunday night, Jesus' disciples were all stuck in that "Land of In-between" — a place where many of us have also found ourselves.
While life brings us many ups and downs, most of us will spend a lot of our time somewhere in-between. Like being married to someone you love. We enjoy times of absolute and sheer delight. We face times of hurt, sadness, and sorrow. However, most of us spend large chunks of our lives in partnership — not always in a blazing fire of passion but fueled by a constant flame of security, hope, peace, companionship, care, concern, tenderness, anticipation, and love. Those long passages waiting in that "Land of In-between" help us anticipate God's great moments yet to come for us and prepare ourselves to survive the inevitable lows.
In between those first two Sundays after Jesus' resurrection, the Lord gave his disciples a week to regain their footing, ponder their experiences, re-direct their faith, and think through their future. He gave them time in that "Land of In-between" to prepare for what was yet to come. The Lord didn't leave them a laundry list of things to do to keep them busy during this time. He provided them with a little time to wonder, ponder, and remember. He gave them time to pray and grapple with their future. Most of all, he allowed them time to physically and spiritually wait in anticipation of what he would show them next.
What were the disciples supposed to do in response to such an incredible event like Jesus' resurrection?
While I'd love to always be on the mountain top with God or soaring on the wings of eagles with the Lord, experience has taught me that much of my time will be spent in that "Land of In-between"! If you find yourself there, let's remind each other that we don't have to feel alone. Our lives are not on hold. We are not wasting precious time. We can choose to be spiritually waiting, prayerfully anticipating what Jesus has next:
Have you not known? Have you not heard?
The Lord is the everlasting God,
the Creator of the ends of the earth.
He does not faint or grow weary;
his understanding is unsearchable.

He gives power to the faint,
and to him who has no might he increases strength.
Even youths shall faint and be weary,
and young men shall fall exhausted;
but they who wait for the Lord shall renew their strength;
they shall mount up with wings like eagles;
they shall run and not be weary;
they shall walk and not faint (Isaiah 40:28-31 ESV).
We don't have to fear or resent that "Land of In-between," but embrace it "while we wait for the blessed hope—the appearing of the glory of our great God and Savior, Jesus Christ..." (Titus 2:13).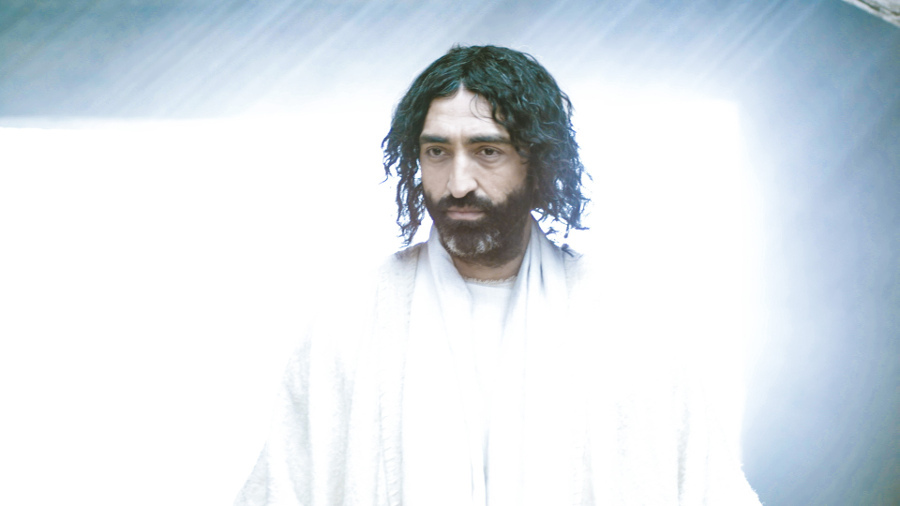 ---
---
[NOTE] Most reputable translations indicate that the earliest and best families of manuscripts largely have the Gospel of Mark end with verse 8 of chapter sixteen. That is a true and simple explanation. Some manuscripts add verses 9-19, and a few add verse 20; however, the language of these verses is not congruent with Mark's style or vocabulary. Those of us who believe in the inspiration of Scripture are not wanting to add or take away anything given to us from the original writers through whom the Holy Spirit spoke, so the translations usually give us all of them with side notes to help us try to think through the options. The Voice includes this beautiful summary based on the shorter ending:
Mark finishes his Gospel in the same way he begins it — quickly, without commentary or explanation. He also finishes it in a humble way: it is the lowly women who take center stage in this greatest miracle of Jesus. The heavenly messenger sends the women with a commission to tell the disciples what has happened, making them the first preachers of the resurrection.
---
---
Special thanks for the use of the Jesus images in Phil's posts, "The Jesus Window," to Free Bible Images and The Lumo Project.