Articles Tagged 'Apostles'
Phil Ware concludes his four-part series on Jesus' Passion called seed, towel, promise, and torchlight.
03/29/2018 by Phil Ware
Phil Ware continues his series called 'I Doubt It' and focuses today on Jesus' call and promise that his eleven apostles and those that followed them would turn the world upside down with their message of good news and hope and grace.
05/09/2017 by Phil Ware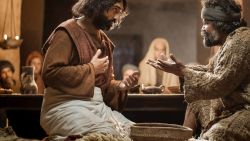 Max Lucado reminds us that mercy may be hard, but it is often the only solution and that solution can only be offered by the one offended.
04/27/2017 by Max Lucado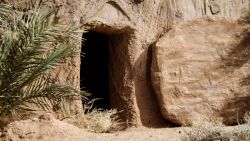 This is a harmonization of the accounts from the Gospels, Matthew, Mark, Luke, John, of the resurrection appearances of Jesus on the first day of his resurrection.
04/16/2017 by The Life & Teachings of Jesus of Nazareth
Phil Ware continues his series on The Andrew Effect focusing this week on bringing those who want to help others in need to Jesus and connecting them and their resources to the Lord.
02/02/2016 by Phil Ware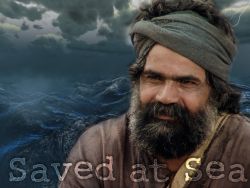 Phil Ware continues his Saved at Sea series focusing on Peter's denials, his promises, his arrogance, his failure, and his restoration.
08/17/2015 by Phil Ware
Phil Ware thinks about the disciples not getting Jesus' repeated statements about going to Jerusalem, being rejected, being crucified, and being raised from the dead.
04/07/2014 by Phil Ware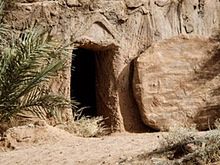 Phillip Morrison challenges us to face the resurrection and believe or disbelieve, and he promotes believing because you can trust the testimony of those who have their throats cut.
04/06/2014 by Phillip Morrison
Special religious days can be nice for recharging our batteries, but the Christian life is lived out 24/7, both in holy places and on dirty streets. God comes to meet us anywhere and everywhere. He doesn't just wait for us inside a church building on East
04/11/2012 by Tim Archer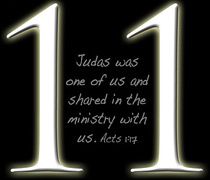 Phil Ware continues his series, Better Broken, focusing on the problem of there being 11 apostles and how people fail us and what are we doing to do to go on after we've been betrayed.
01/15/2012 by Phil Ware
Phil Ware continues his series on the mission trip to Sagrada Familia, The Community in Lima, Peru, and ties it in this article or post to Jesus' ascension.
07/25/2011 by Phil Ware
Unity isn't easy to make happen and the example of Acts 15 really challenges us to give up some things along the way.
06/27/2006 by David Sessions
Jesus used the 50 days after Pentecost to change and transform the broken disciples into world-changers.
05/09/2005 by Phil Ware