---
People have all sorts of notions about the identity of Jesus of Nazareth. These concepts can be reduced down to four real options:
LIAR:
Jesus was an ordinary guy who made extraordinary claims for himself, but they weren't true, and he knew it. Sometimes, this is re-couched as Jesus was a good guy whose followers exaggerated or lied about his identity. They then created a bunch of stories to support his importance.
LUNATIC:
Jesus was crazy but had power to attract followers — like a cult leader today. He was a fanatic and believed he had the capabilities and thought he was God's Son and Israel's Messiah. In reality, he was wrong, a seriously deranged crazy person, and a lunatic.
LEADER:
Jesus was a good man with great spiritual insight. He may have even been a prophet. But he was still just a man, like many other great religious leaders the world has seen.
LORD:
Jesus is the Son of God, Immanuel, God who came in human flesh as Israel's Messiah and the world's Savior. He is, in fact, the person he claims to be and that the early disciples gave their lives to declare as Lord to the world.
---
---
In today's video, James helps us narrow down these answers by pointing to a time when, and a place where, Jesus challenged his followers to answer the most crucial question of their lives. At that place of great spiritual and physical significance, Jesus challenged his followers to decide about his identity. However, he didn't allow them to answer without putting their faith into that answer. He wanted to know from each of them, "Who do you say I am?" At the famous and enormous rock outcropping at Caesarea Philippi, Jesus challenged his first followers to decide if he was the foundation upon whom they could build their lives and their future, or if he was just another religious teacher (Matthew 16:13-18).
---
---
As C.S. Lewis famously asserted, if a person reads the four gospels (Matthew, Mark, Luke, and John), she or he is really left with only three choices about Jesus' identity:
In his earthly ministry, Jesus acted, taught, healed, and displayed the power of the Creator over nature. In his teaching, conversations, and trials, he asserted his identity as Lord, Son of God, Savior, and Ransom for the world's sins. Jesus would not allow his followers to tag him as a great spiritual leader or teacher or prophet. They had to decide if he was Immanuel, God with them. As the Gospel of John says:
The Word became flesh and made his dwelling among us. We have seen his glory, the glory of the one and only Son, who came from the Father, full of grace and truth.

...

For the law was given through Moses; grace and truth came through Jesus Christ. No one has ever seen God, but the one and only Son, who is himself God and is in closest relationship with the Father, has made him known (John 1:14, 17-18).
Jesus comes to us — to you and me — today. He asks us, "Who do you say I am?" How we answer that question must shape our lives now because what we do in response to that answer will shape our lives forever.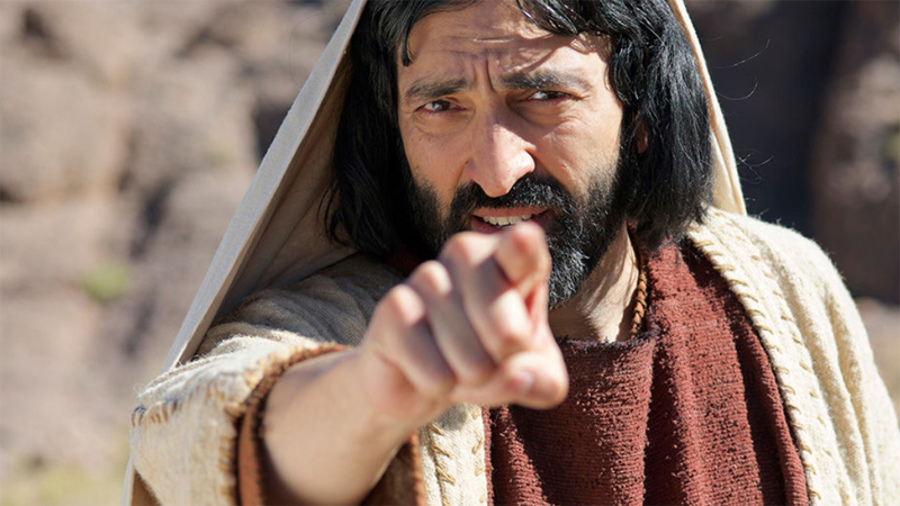 ---
---
Now, you may only know the Jesus you have heard about from friends, or preachers, or religious teachers, or the media. But these people cannot answer Jesus' question for you.
Who do YOU say that Jesus is?
What do YOU believe about him?
And, if he is Lord, how are you going to have him shape your life differently?
---
---
We encourage you to explore the identity of Jesus for yourself. Read the four gospels on your own. (I like the order of Mark, John, Matthew, and Luke.) Read one chapter a day, each day, for a year — you can read through the four gospels four times in a year by reading one chapter per day.
As you read Jesus' story, pray something like the following:
Almighty God, please send the Holy Spirit to help me understand what he wants me to know, how he wants me to feel, and what he wants me to do. Jesus has done so much for me, so help me know him better as Lord, Savior, and Friend! I ask this so that I can live to honor you. Amen.
Jesus would not allow his followers to simply tag him as a great spiritual leader or teacher or prophet.
As you read your one chapter, ask the Holy Spirit to help you know for that day, four things:
What does Jesus want me to know from what I read today?
How does Jesus want me to feel about what I have read?
What does Jesus want me to do about what he has shown me?
With whom does Jesus want me to share what he has taught me?
If you commit to this journey for at least a year, we are confident that you will be able to answer the question Jesus asked his first followers:
"Who do you say I am?"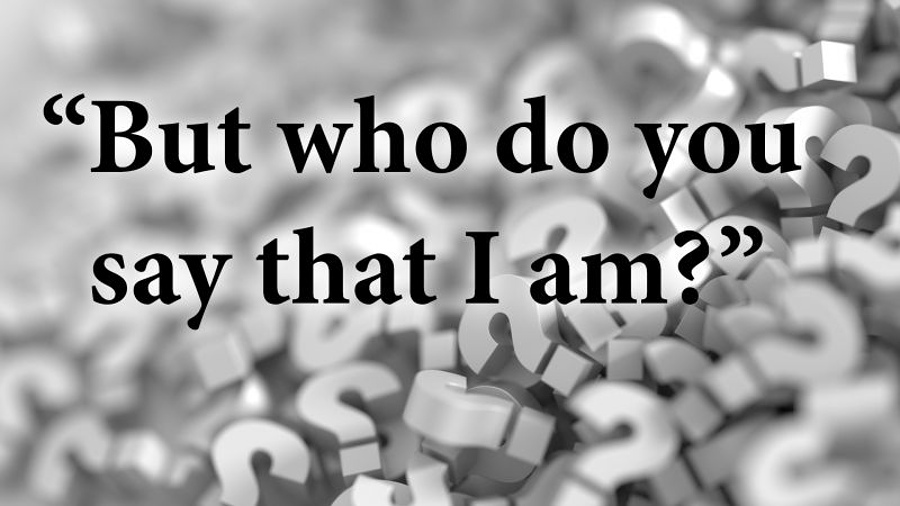 ---
---
For other resources on knowing more about Jesus, we invite you to explore other resources we offer to help you encounter Jesus:
The Jesus Window — a weekly post on Jesus' life, ministry, and teaching.
WJD! (What Jesus Did!) — a daily devotional on Jesus' ministry from one of the four gospels.
A Year with Jesus — a guided tour through Jesus' ministry from his pre-existence to his promised return in glory as revealed in the New Testament.
---
---
Special thanks for the use of images related to Jesus' ministry from The Lumo Project and Free Bible Images for use in this post.
---
---