[The LORD said,] "And should I not have concern for the great city of Nineveh, in which there are more than a hundred and twenty thousand people who cannot tell their right hand from their left—and also many animals?"
(Jonah 4:11)
The prophetic story of Jonah strikes like an unexpected bolt of lightning in the middle of a moonless night. God sent that blinding light, that crackle of current, and those reverberating peals of thunder to awaken his people. God wanted to awaken his people from their lethargy, hatred, racism, and sense of entitlement. They had forgotten that they had been blessed to be a blessing to others (Genesis 12:1-3). Their place in the world was not to be a sponge to soak up all of God's blessings and grace. They were called to bring God's grace to other nations, not hoard it for themselves. God didn't bless his people so they could feel superior to others and to hate their enemies: he did it so that they would share his blessing, his life, with others.
At first, Jonah had refused to go when God had sent him to preach to the capital city of Israel's most threatening enemy, Nineveh. Instead, Jonah had sailed to the farthest place he could find to go, Tarshish (Jonah 1:3). Even on his way to this distant port, the LORD God — who is everywhere and in every moment — found him and redirected him back to Nineveh.
Making it Real:
Why had Jonah refused to go?
Because he knew that if he preached and the people of this enemy city turned their hearts to God, the LORD would forgive them, spare them, and bring them life (Jonah 4:1-3). Jonah didn't want the hated people of Nineveh spared. He willed Nineveh's destruction. He knew the LORD's will was for Nineveh to turn to the LORD's ways and find life.
The LORD God of Israel, the Father who sent his Son for us, wills life! The Creator's will is to bring life. He demonstrated this will through is work in the world from the beginning until now. The apostle Peter — who helped Israel transition the gospel out of the shadow of Jewish racism into the world religion of grace for all people — put it this way:
The Lord is not slow in keeping his promise [for Jesus' return], as some understand slowness. Instead, he is patient with you, not wanting anyone to perish, but everyone to come to repentance (2 Peter 3:9).
When we pray, "your will be done" (Matthew 6:10), we are asking God to bring life. Yes, I know the three phrases that fall in this section of the Lord's Prayer are all parallel and complementary of each other:
"...your kingdom come,
your will be done,
on earth as it is in heaven."
But, that middle phrase we are focusing upon today is a cry for God's will to bring life. We want God's life to happen here in our world as part of the outbreak of the Kingdom of Heaven, on earth, in our time.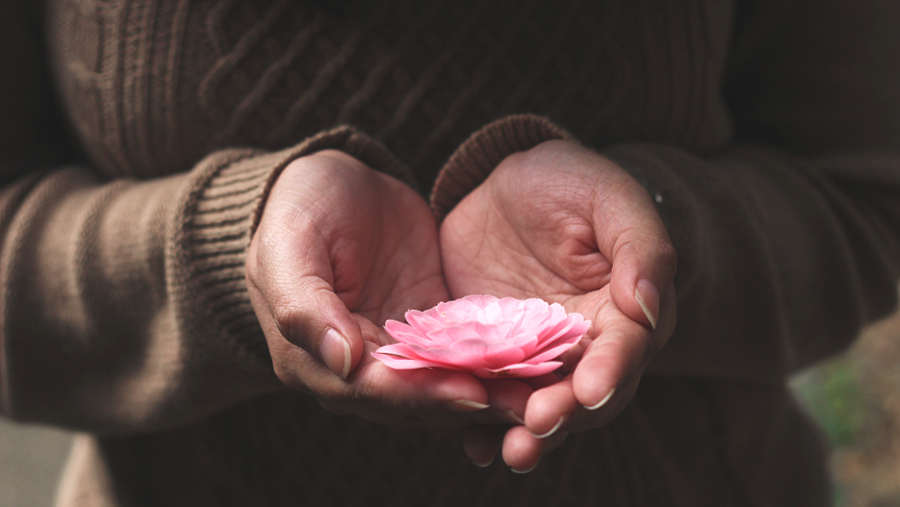 God wills life! How do we know? God's yearning to bring life runs thematically from the beginning of our Bibles in Genesis, to its conclusion in Revelation.
In Genesis 1, we learn that God brought beauty, order, specificity, and life where there was once nothing, void, chaos, and lifelessness. God spoke (Genesis 1:3,6,9,11,14,20,24) and what the Creator said became reality (Genesis 1:3,7,9,11,15,24,30) which he then affirmed as good (Genesis 1:10,12,18,21,25,31). Genesis 1 is a celebration of the God who wills life and life abounds!
Revelation reminds us that this age will end and the new one will begin with joyous celebration and feasting. Death will be no more. Mourning is over; it is no longer present because life has come in all of its fullness. What the Father willed for his creation has dawned. His people can enjoy life in all of its fullness, untainted by sin, death, and decay. The river of life is freely available to all who are in God's presence. The tree of life bears fruit and has leaves that bring the healing of the nations. Eternal life has brought death, disease, and decay to their end. God's people bask in the full glory of his will: LIFE with him, unspoiled and untouched by the evil one, forever (Revelation 19:1-9; 21:1-6; 22:1-5
When Jonah rebelled, he did so because he wanted death for Nineveh, yet he knew that God's will is to bring life. To bring life is the LORD's nature. He wills life!
As followers of Jesus, we long for his life to come to all people. When we pray, "your will be done," we are praying for the salvation of those who do not know Jesus. We want Jesus' life to come to all who do not yet know him. We are praying for real life, meaningful life, and lasting life to happen to those we love and for those who are oppressed by disease or held captive by prisons both real and imagined (Luke 4:18-19). We want the God who wills life to bring the reign of his kingdom and the gift of eternal life to all.
As believers, we know God wills this life for all people because of Jesus. What Jesus did as Lord on earth through his miracles is what the LORD wants to bring to all who are tired, broken, lost, storm-ravaged, and forgotten.
Jesus came from the Father to show us the Father's love and his desire to bring us life. The most famous passage of the New Testament proclaims this truth and our hearts resonate to the hope of life promised by it:
For God so loved the world that he gave his one and only Son, that whoever believes in him shall not perish but have eternal life. For God did not send his Son into the world to condemn the world, but to save the world through him (John 3:16-17).
John does not hesitate to equate Jesus with the Creator and then immediately points to Jesus as our source of life as he begins his good news story of Jesus:
In the beginning was the Word, and the Word was with God, and the Word was God. He was in the beginning with God. All things came into being through him, and without him not one thing came into being. What has come into being in him was life, and the life was the light of all people (John 1:1-4 NRSV).
As Jesus described himself as the "Good Shepherd" who lays down his life for his sheep, he emphasized that he does this to bring them life:
[Jesus said,] The thief comes only to steal and kill and destroy. I came that [my sheep] may have life, and have it abundantly (John 10:10 NRSV).
This life that Jesus brings, this life that God wills for his creation, is found only in people knowing God:
[Jesus prayed,] And this is eternal life, that they may know you, the only true God, and Jesus Christ whom you have sent (John 17:3).
When we pray, "your will be done," we are praying for God to bring life to our broken world. We are begging for God to transform our world caught in decay and destruction by bringing his life to us in all of its fullness. We are asking God to reverse the processes of our broken creation. We are asking for God to defeat the power of death that rules over all living things in this age of decay.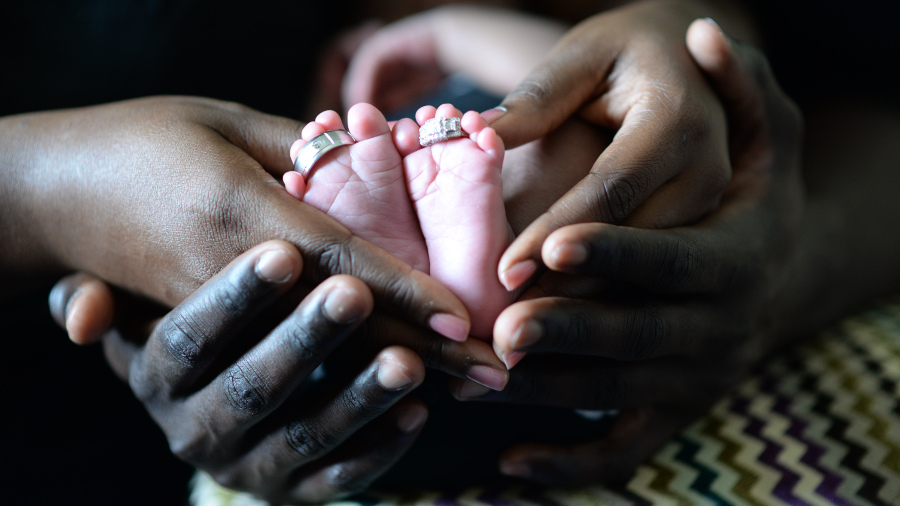 More than praying for life, we are also pledging to pursue and share this life with others. We are blessed to be a blessing. We are given life to be life-giving. Our Father in heaven wills life. Our prayer, "your will be done" is our embrace of God's desire to bring life and our pledge to find ways to share it. Anything less is to join Jonah in a mad run toward Tarshish and choose to be like the man who loved his plant more than a lost city full of people God loved and longed to bring life.
God wills life for all people. As followers of Jesus, we long for this life to touch our lost and broken world, too!
O Lord, our prayer truly is that "your will be done"!
---
---
Our Daily Practice of Prayer This Week
---
---
Making It Real: Willing Life
by Grady D. King
Take a deep breath slowly letting it out. Now, whisper the Lord's Prayer. It's okay if you can't remember it exactly. Whisper the words like soft, fresh rain falling on the dry, parched land. Let the words soak into your soul. Sit in silence for a few seconds, then take another deep breath and know that Jesus has taught you, too.
I missed it for years. That profound phrase, "...on earth as it is in heaven" (Matthew 6:10). It is the place where the Father's will happens; where the heartbeat of God is "kingdom come."
On earth, in Jesus' life.
On earth, as God's reign.
On earth, throughout history.
On earth, right here, right now.
On earth, by the people of God.
On earth, in my corner of the universe.
Jesus is the embodiment of the Father's will; in whom all the fullness of God was pleased to dwell.
Through Jesus, God reconciled ALL things, whether on earth or in heaven. And God did it by making peace through the blood of the cross and gathers up all things in Christ, in heaven and on earth — in the fullness of time (Colossians 1:19-20; Ephesians 1:9-10).
Reconciled. Peace. Blood. All things. Heaven. Earth. It's all-encompassing. It's everywhere in Scripture — "For God so loved the world that he gave his only Son..." (John 3:16). It's God's heartbeat showing up in Jonah sent to Nineveh and Jesus going home with Zacchaeus for dinner. We hear God's heartbeat in the transformation of Zacchaeus as Jesus declared, "Today, salvation has come to this house." It's an old apostle named Peter, with scars in his heart and lines on his face, declaring:
The Lord is not slow about his promise, as some think of slowness, but is patient with you, not wanting any to perish, but all to come to repentance (2 Peter 3.9).
God is not into seeing things perish, but rather seeing it live.
God loves the world.
God seeks and saves the lost.
God runs to prodigals.
God is not writing off the world; instead, he is writing his will on his people's hearts and in their passion for others.
It begins with prayer. Diligent, grateful, attentive, bold prayer.
That God would open doors in your daily life to share Christ.
That God's grace would season your conversations with neighbors and co-workers.
That we learn to listen deeply to outsiders with genuine concern, before saying a word.
Paul expressed this concern in his words to Christians in Colossae:
Pray diligently. Stay alert, with your eyes wide open in gratitude. Don't forget to pray for us, that God will open doors for telling the mystery of Christ, even while I'm locked up in this jail. Pray that every time I open my mouth, I'll be able to make Christ plain as day to them. Use your heads as you live and work among outsiders. Don't miss a trick. Make the most of every opportunity. Be gracious in your speech. The goal is to bring out the best in others in a conversation, not put them down, not cut them out (Colossians 4.2-6 The Message).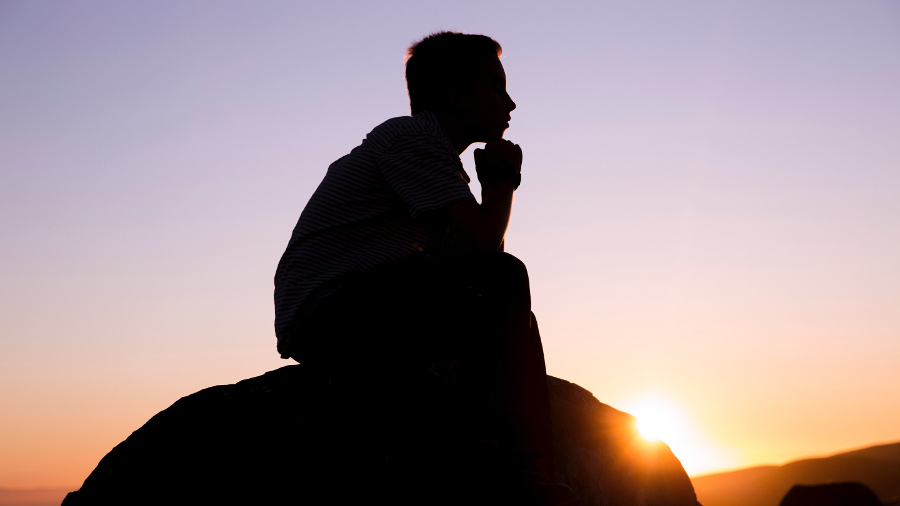 I encourage you to join me in praying the following prayer each day this week as your practice of prayer.
A Prayer for Sharing Christ:
Lord, I want to do your will — on earth as it is in heaven.
I confess that sharing Christ with outsiders is lacking in my life.
I am comfortable with church people rather than conversations with outsiders.
I confess my fears of knowing what to say, how to say it and most of all, rejection.
Lord, open doors that I may connect with outsiders in the ordinary routines of life.
Give me eyes to see, ears to listen, and gracious speech.
Lord, I want to do your will—on earth, right here, right now.
Lead me to the people who are open and willing to listen.
I am trusting you to show me the way,
to know what to say, and
keep me out of your way.
In the name of Christ,
who did God's will. Amen.
The Practice of Praying Specifically:
Let's be specific in our prayers for God to open doors for us to share Christ. The more specific we pray for opportunities to share the more your awareness of people in your life. The following are three ways that will challenge and strengthen your resolve to walk through open doors.
Identify specific people in your life who need to know Christ. Pray for them by name daily, asking God to present you an opportunity for conversation.

Ask the following question to someone who you know needs Christ— "Is there something I could pray for in your life?" This question often opens a door for a deeper awareness of a need. Continuing to pray for what they acknowledged as a need cultivates care for them.

List all the ministries in your church and invite them to a season of specific praying for God to open doors to share Christ.
---
---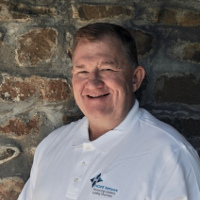 Grady King, D. Min, serves as V. P. and Co-Leader of HOPE Network, doing work in mentoring leaders, guiding churches and interim ministry. He also serves as Director of Church Resources at Oklahoma Christian, part-time. He was involved in congregational ministry for over 40 years with 26 of those years in two congregations: Mansfield Church of Christ and South MacArthur Church of Christ, Irving, TX. Grady received his formal education at Oklahoma Christian and Abilene Christian (B.S. in Education; M.S. Biblical Studies; D. Min). He and his wife, Karen, were married in 1979 and have two married children: Josh and Carolyn King; Christin and Chad Paradowski. Grady's writing includes blogs for HOPE Network, chapters in various books: HOPE for Weary Leaders; When Leaders Are Stuck: A Guide to Communal Discernment; and, A Bully on the Playground: Courageous Strategies for Dealing with Bullies in the Church and Leadership.Contact Grady at grady@hopenetworkministries.org.
---
---