Articles Tagged 'Nineveh'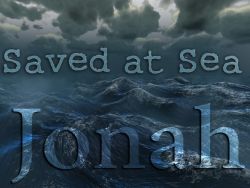 Phil Ware continues with his series on Saved at Sea from the great Bible stories of sea rescues and this time examines Jonah and that he was saved from death for God's great purposes.
07/27/2015 by Phil Ware
Jonah is not remembered for his birth place and burial tomb, but because he finally did what God directed him to do. And the people he talked to responded to God's call.
09/10/2014 by Bill Brant
Phil Ware continues his series on Light on the Dark Side of the Mountain and shares the story of Jonah with us.
10/21/2010 by Phil Ware