Articles Tagged 'Unbelief'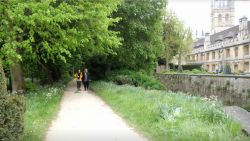 James Nored and Phil Ware look at C.S. Lewis and his struggle to find faith and our own challenges in believing.
05/25/2017 by James Nored & Phil Ware
Phil Ware continues his series on The Andrew Effect focusing this week on bringing those who want to help others in need to Jesus and connecting them and their resources to the Lord.
02/02/2016 by Phil Ware
Russ Lawson reminds us that our faith needs to keep growing and going in the direction of faith, believe but help my unbelief.
06/27/2008 by Russ Lawson