---
The Word became flesh and blood, and moved into the neighborhood. We saw the glory with our own eyes, the one-of-a-kind glory, like Father, like Son, Generous inside and out, true from start to finish. (John 1:14 Message).

We now have this light shining in our hearts, but we ourselves are like fragile clay jars containing this great treasure. This makes it clear that our great power is from God, not from ourselves (2 Corinthians 4:7 NLT).
MO is at Black Rifle Coffee, Beyond Black is in the cup, want-to-be Country is on the playlist, and God is in the room invading pain.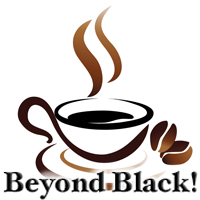 She's a strong-looking woman, not fat, but not skinny either. I'd seen her here before, but this time she plopped down right beside me in the conversation pit. I could tell instantly there was something wrong... really wrong.
Without looking up, she introduced herself, "I'm Andrea; I heard you are a pastor? Can we talk?"
"Hi, Andrea, I'm Ron. What's going on?"
Without hesitation, no warm-up required, she told her story of betrayal and rejection. The pain was fresh and deep. Finally, she stopped to catch her breath. It was good just dumping all the garbage. She sat there, tears leaking out of her eyes, while her right foot danced to its own beat. She had been ditched, trashed, and abandoned; the deeper the love, the deeper the hurt.
As we sat in silence, I caught a glimpse of something else hidden behind her tears... I saw a glimmer of hope. She needed one-on-one time with Abba, but she wasn't looking for Him. Humm.
Someone pushed me, and I shared a story:
When I lived in west Texas, I heard a story about this cotton farmer who was talking to his son about the approaching thunderstorm. You could see the dark thunderhead growing higher and darker in the west, and the boy was terrified.
The father explained storms as best he could, and then as he put the boy to bed, he said, "Remember when you're afraid, even just a little, it's a sign to talk to God... to pray. Got it?"
The boy looked up and undertoned, "Got it."
Dad returned to his recliner while the boy was still shaking. When the next crack of lightning rocked through the sky, and the thunder shook the windows, the boy was back in his dad's lap."
Dad hugged him and said softly, "Son, I thought we talked about this..."
"I know," the boy whispered, "but I need somebody with skin on."
She wasn't fixed, but hope is powerful.
She looked up, and I added, "I want you to know, Andrea, I'll be that somebody with skin on, but the real help comes from God... And, He's in the room right now."
"That little boy's got it right." she began.
"It's a sign from God... Let's find some hope together... What's on tap for today?" I asked.
We talked...
I listened...
We prayed...
Abba listened!
And hope was born right here in the coffee house. She wasn't fixed, but hope is powerful.
I guess, at times, we are all the skin of God. Hmmm!