---
MO is Black Rifle Coffee, beyond Black is in the cup, silence in the air, and God is in the room planning ahead.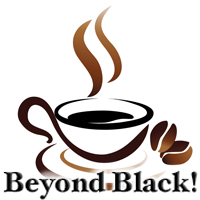 As I listened to my friend talk about her week, I remembered a time before retirement, when I felt overloaded and over-scheduled. It was a turning point for me. I was struggling with motivation...I had a writing project past due, I needed more research time for Sunday's sermon—a lot more. the lawn needed mowing, my left front tire was losing 3lbs of air a day, the back seat was a mess, and it hadn't been washed since the last snow storm. The kicker was that we had out-of-town friends flying in tomorrow, to stay a week.
"I need a miracle," I confessed to the stranger sitting next to me at Starbucks. "I've got too much to do.... It's impossible."
"Three things," he answered. "We all have days like this. Recharge with God, Get one thing done... and done right!"
Wisdom from a stranger....
Sounded good, so I did it.
For me, it was transformational. Oh, I still put off doing what I don't want to do, but the panic is gone. And, things do get done... and most of them ahead of time.
The God who invented time is right here with me—in the room. Sometimes I have to take a deep breath to remember that. That's why I write about it. When God made humans, He breathed His life into them. So, I take a deep breath and relive that moment. I am never alone.
Abba is always eager for a confession talk, but I'm the one who puts it off. When I lay everything out for Him, and confess my uncertainties, hesitations, and self-sabotaging, He turns it around. Always!
So, now I talk to Abba about it early on in my day. I ask for help. I no longer live under the tyranny of the urgent. I've got God on my side.
I come away from my God-talk with His breath in my lungs and new motivation to do my one thing. God will help me do it right.
We all have days like this!
A long time ago, King David of Israel felt out of control and he wrote about his conversation with God.
The Message
put's his talk in these words:
God, make a fresh start in me, shape a Genesis week from the chaos of my life. Don't throw me out with the trash, or fail to breathe holiness in me. Bring me back from gray exile, put a fresh wind in my sails!
(Psalm 51:8 MESSAGE)
God is always a breath of fresh air.
Oh and He is relentless: But He never gets rushed. He never takes a break. And He recharges me every day.
That's transformational.