Mark succinctly told the story of Jesus' visit to his hometown in six short verses:
Jesus left there and went to his hometown, accompanied by his disciples. When the Sabbath came, he began to teach in the synagogue, and many who heard him were amazed.

"Where did this man get these things?" they asked. "What's this wisdom that has been given him? What are these remarkable miracles he is performing? Isn't this the carpenter? Isn't this Mary's son and the brother of James, Joseph, Judas and Simon? Aren't his sisters here with us?" And they took offense at him.

Jesus said to them, "A prophet is not without honor except in his own town, among his relatives and in his own home." He could not do any miracles there, except lay his hands on a few sick people and heal them. He was amazed at their lack of faith (Mark 6:1-6).
Notice how the last two verses are piercingly straightforward:
He could not do any miracles there, except lay his hands on a few sick people and heal them. He was amazed at their lack of faith.
Ouch!
The lack of faith in Jesus' family, relatives, and neighbors prevented Jesus from doing miracles in his hometown. Mark didn't say Jesus would not do miracles. He didn't say Jesus refused to do miracles. He didn't say the townsfolks didn't want Jesus to do miracles. Mark was emphatic: "He COULD NOT DO any miracles..." (All capital letters added for emphasis.).
Double ouch!
Let these words settle into your heart like they must have weighed down the heart of our Lord. Mark's point was unmistakable: the lack of faith on the part of Jesus' family, kinfolks, and relatives, prevented him from doing any great miracles. All he could do was lay his hands on a few sick people and heal them.
Triple ouch!
Why did Mark include it in his gospel? After all, his gospel is the shortest and most compact story of Jesus among the four gospels — Matthew, Mark, Luke, and John.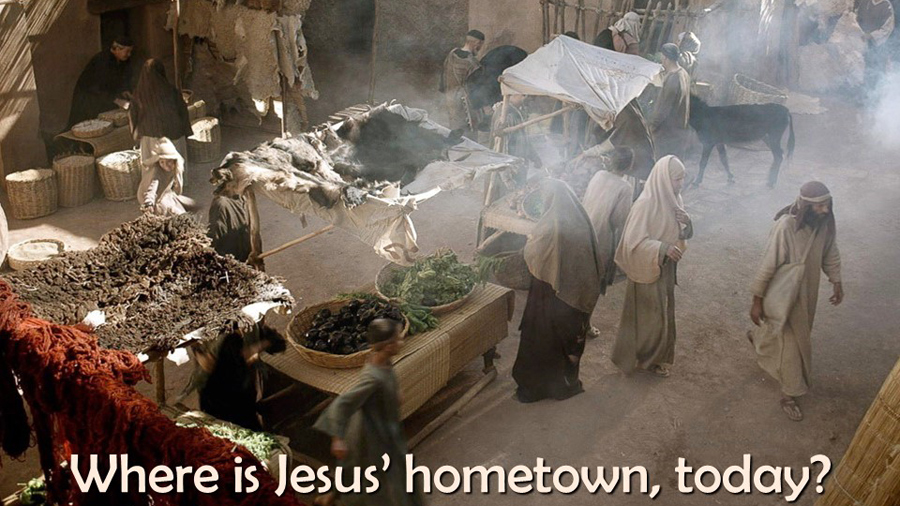 Beyond Ouch to Healing
Our answer lies in Mark's description of the place where the lack of faith occurred. He used three terms for his family — "his own town, among his relatives and in his own home" (Mark 6:4) — to describe the people who had this lack of faith. Mark wants us to feel the weight of these words and know for whom they are applicable today. Who are Jesus' mother, brothers, and sisters, today? He answered that question earlier: his disciples (Mark 3:33-34). This story is about us and for us!
Mark wrote to followers of Jesus who were facing, or about to face, very difficult times because of their faith in Jesus. Would they have faith enough to continue following Jesus? Would their commitment to follow him persevere even if they had to suffer, face hardship, endure persecution, or even face martyrdom? Would they follow Jesus in the way of the cross and still believe that Jesus was the all-powerful Lord, Son of God, and Messiah? Would Jesus' kinfolks after his resurrection be like his kinfolks before his resurrection?
Mark included this story of Jesus' visit to his hometown to awaken the Lord's people to their lack of faith. Over time, we can grow immune to the power and presence of Jesus among us. Nothing spectacular seems to happen. We see our resources and personal vitality evaporating. We go through hardships, disagreements, church problems, and lack of productive ministry. Before long, we become like fleas in the flea circus[NOTE], trained by our disappointments and difficulties to settle for a life with little faith and low expectations. We become a place and a people where Jesus can't do any great thing because of our lack of faith!
Our first step away from this downward spiral toward little faith is to recognize it! We must admit our low expectations and little faith. We must confront ourselves and our acceptance of low expectations. We need to ask ourselves, "What is our lack of faith preventing Jesus from doing among us and through us?
Reconnecting to Expectation
The goal of this admission is not to justify our continued wallowing in the mire of little faith and low expectations. Instead, it is a call for us to reawaken to the Jesus we find in the gospels and at work through his people in the early church. Jesus is the same Lord. He still pours out the same Holy Spirit. He longs to do the same thing in us that he did when he was on earth as described in the gospels and in what we see in the early church in the book of Acts. Rather than accept a theology of a lesser Jesus today than then, we need to recommit to be a people of faith, believing that Jesus is still the powerful and active head of his bodily presence in the world, his church.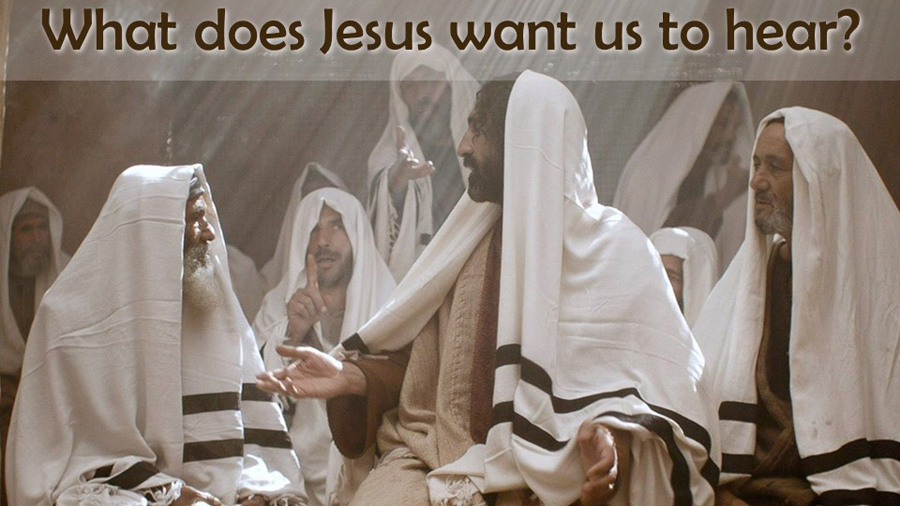 Isn't it time for us, and those around us in our congregations and house churches, to go back and focus on Jesus?
Don't we need to remind ourselves of who Jesus is, what he can do, and the mission he longs to accomplish through us?
If he did great things through is people once before, can't he do them again through us, today?
I don't know about you, but the last thing I want God to say about me, my friends in Christ, my missional community, or my congregation is this: "He could not do any miracles there... He was amazed at their lack of faith."
Let's reconnect to Jesus and his power, through a vibrant faith full of expectation.
This story is about us and for us!
To reconnect with expectation, I am going to begin by reading one chapter a day, beginning with Matthew 1. I will read each of the four gospels and the book of Acts. This daily reading will take me about four months. Each day, I'm going to ask the Holy Spirit to show me what Jesus wants me to know, feel, expect, and do, based on what I'm reading. In addition, I'm going to be praying these words from Habakkuk:
I have heard all about you, LORD.
I am filled with awe by your amazing works.
In this time of our deep need,
help us again as you did in years gone by (Habakkuk 3:2 NLT).
I don't want to settle for less of Jesus; I want to expect him to be at work for more!
Now to him who is able to do immeasurably more than all we ask or imagine, according to his power that is at work within us, to him be glory in the church and in Christ Jesus throughout all generations, for ever and ever! Amen (Ephesians 3:20-21).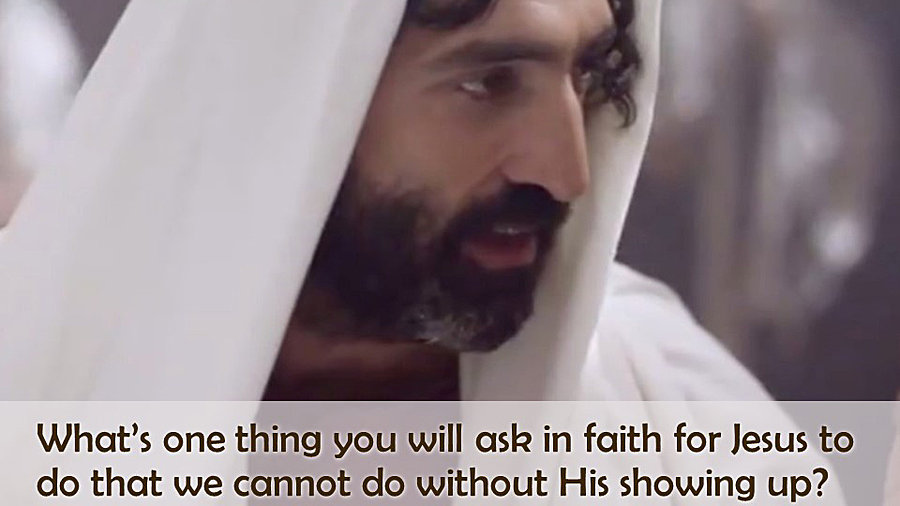 ---
---
[NOTE] The following video is one of many that is online and explains the process of training fleas how high to jump. Over time, limiting their activity trains them to live with low expectations, even when space is no longer limiting or confined. The point for us is this: How are we allowing Satan and circumstances to limit our expectations for what Jesus can do with and through us?
---
---
Special thanks for the use of images related to Jesus' ministry from The Lumo Project and Free Bible Images for use on this week's post.
---
---