Charles Dickens once called this the "greatest short story ever written." You may know it as The Prodigal Son —
see the text of the story below
from
The Voice
(Luke 15:11-32). That's unfortunate because "son" is singular in the title. Sadly, we often forget that this is a story about TWO sons.
I know I did. In my early twenties I was serving as a youth minister in the first church I worked for. The responsibility of teaching the ladies class on Tuesday mornings was assigned to me.
I don't know what awful thing I had done to be handed that job. The room was full of old ladies, all at least 45 years old and older. They liked having the young guy teaching them and I usually got a plate of brownies out of the gig, so it was a mutually rewarding time.
One particular day I was teaching this story, sharing the principle that when reading a parable of Jesus' you should always find yourself in the story. In case these older women had difficulty grasping the concept, I walked them through the options:
Father:
"This represents God, so other than learning from his example, this is probably not who you will see yourself as in the story."
Younger Son:
"Any of you who 'sowed some wild oats' in your younger days (if you can remember that far back) might fit in here."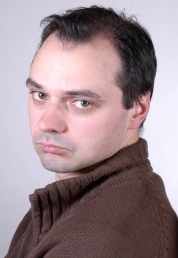 All the while I'm thinking, "That's certainly not me. I've been a good guy that God is going to reward big time some day for his goodness."
That's when some "old lady" with purple hair raised her hand and said, "What about the older son?" That was a good question. Luke described him as angry, refusing to join the party, and expecting a reward for his goodness (Luke 15:28-30).
As much as I hated to admit it, when I looked closer at the older son I saw myself. Some days I still do.
Maybe you do too. You might be an "older brother" if:
You get angry when life does not go as you wish.
You've got everything figured out and stand back and criticize.
Your good works are joyless. 
You think God owes you for your goodness.
You don't care enough to go looking for those who are lost.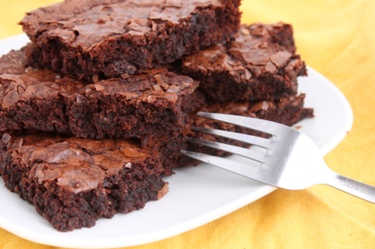 Jesus ends the story with the older brother still outside the party. The decision to come in was his to make. It's your and my decision to make, too. Why not leave the "older brother syndrome" behind and choose to join the party with your Father?
You might find a plate of brownies waiting for you there.
---
Two Sons, Both Distant from their Father
Luke 15:11-32 — The Voice
11 Once there was this man who had two sons. 12 One day the younger son came to his father and said, "Father, eventually I'm going to inherit my share of your estate. Rather than waiting until you die, I want you to give me my share now." And so the father liquidated assets and divided them. 13 A few days passed and this younger son gathered all his wealth and set off on a journey to a distant land. Once there he wasted everything he owned on wild living. 14 He was broke, a terrible famine struck that land, and he felt desperately hungry and in need. 15 He got a job with one of the locals, who sent him into the fields to feed the pigs. 16 The young man felt so miserably hungry that he wished he could eat the slop the pigs were eating. Nobody gave him anything.
17 So he had this moment of self-reflection: "What am I doing here? Back home, my father's hired servants have plenty of food. Why am I here starving to death? 18 I'll get up and return to my father, and I'll say, 'Father, I have done wrong—wrong against God and against you. 19 I have forfeited any right to be treated like your son, but I'm wondering if you'd treat me as one of your hired servants?' " 20 So he got up and returned to his father. The father looked off in the distance and saw the young man returning. He felt compassion for his son and ran out to him, enfolded him in an embrace, and kissed him.
21 The son said, "Father, I have done a terrible wrong in God's sight and in your sight too. I have forfeited any right to be treated as your son."
22 But the father turned to his servants and said, "Quick! Bring the best robe we have and put it on him. Put a ring on his finger and shoes on his feet. 23 Go get the fattest calf and butcher it. Let's have a feast and celebrate 24 because my son was dead and is alive again. He was lost and has been found." So they had this huge party.
25 Now the man's older son was still out in the fields working. He came home at the end of the day and heard music and dancing. 26 He called one of the servants and asked what was going on. 27 The servant said, "Your brother has returned, and your father has butchered the fattest calf to celebrate his safe return."
28 The older brother got really angry and refused to come inside, so his father came out and pleaded with him to join the celebration. 29 But he argued back, "Listen, all these years I've worked hard for you. I've never disobeyed one of your orders. But how many times have you even given me a little goat to roast for a party with my friends? Not once! This is not fair! 30 So this son of yours comes, this wasteful delinquent who has spent your hard-earned wealth on loose women, and what do you do? You butcher the fattest calf from our herd!"
31 The father replied, "My son, you are always with me, and all I have is yours. 32 Isn't it right to join in the celebration and be happy? This is your brother we're talking about. He was dead and is alive again; he was lost and is found again!"