Articles Tagged 'Terminal'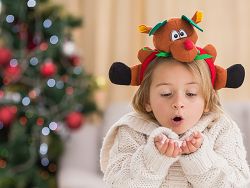 Rick Brown writes a beautiful story on the background of Rudolph the Red Nose Reindeer and a reminder that Jesus came for all of us misfits so we could know we fit in.
12/25/2014 by Rick Brown
Rubel Shelly reminds us to focus and live based on what lasts and is important and endures into eternity.
12/14/2014 by Rubel Shelly
Phil Ware continues his series on I AM from the Gospel of John and focuses on Jesus' statement that he is I AM and so we should not fear.
06/17/2012 by Phil Ware
Rubel Shelly challenges us with an old story to be people of truth and respect even in the most dire and painful circumstances and treat people with the same ethical respect we would expect ourselves.
10/26/2009 by Rubel Shelly
Ron Rose reflects on the movie "The Bucket List" and a man who gave his life for his friend in Iraq and challenges us to thank our friends like that and to be a friend like that.
03/29/2008 by Ron Rose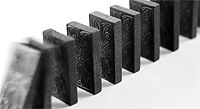 Phil Ware shares the values of his dad with his children and emphasizes to them how Jesus is everything.
10/01/2007 by Phil Ware
Teresa Bell Kindred shares some good advice for those who have loved ones dealing with cancer -- this is based on her own personal experience.
08/09/2007 by Teresa Bell Kindred
Paul Faulkner shares several good things about bad things helping us focus on what is important.
07/13/2007 by Paul Faulkner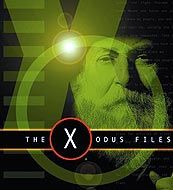 God wants us to leave behind our wanderer and slave mentality and take on the attitude of a spiritual warrior: it's time to leave our terminal mentality.
05/19/2005 by Rick Brown and Reg Cox