Articles Tagged 'Project'
Phil Ware continues his series of posts on the Immanuel Project, the way Jesus promised we could know and experience God.
02/04/2021 by Phil Ware
Max Lucado reminds us that God didn't call us to be anyone else, but calls us to be the person whom he made for his purposes.
06/12/2016 by Max Lucado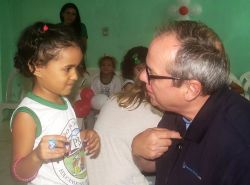 Phil Ware shares more of his recent trip to Fortaleza, Brazil with Compassion International and the Nerd Herd to visit Compassion sites, projects, children, and churches.
04/07/2015 by Phil Ware
Phil Ware writes about Compassion international and seeing the incredible things God is doing through the projects in Fortaleza, Brazil using the help of sponsors and ground personnel to free children from poverty in Jesus' name.
03/24/2015 by Phil Ware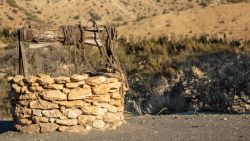 Phil Ware continues his thoughts on the Immanuel passages in Matthew and challenges us to not settle for less than an experience of God -- Father, Son or Holy Spirit -- and not simply religious experience.
10/21/2013 by Phil Ware
Long ago someone made the extra effort to even out the calendar... what extra effort will you make?
02/29/2004 by Paul Lee