---
[Jesus said:]

"Now this is eternal life: that they know you, the only true God, and Jesus Christ, whom you have sent" (John 17:3).
We settle for so much less than God wants for us because we will not let go of our established ways of doing things. I'm not sure I had realized it before, but as I left a rat hole posing a halfway house, I knew it in my gut. I also knew that longing for more of God was what my brother in recovery was seeking to find!
The place I had visited stunk with the acrid smell of old urine from a bathroom not kept up to standards. It smelled of the odor of stale cigarette smoke and damp mold. It smelled of body odor. And as I sat across from this one guy going through detox, it stunk with the awful smell of speed sweat — the sweat of a guy who had mainlined crank for far too many years and was literally sweating the "speed" out of his system.
"You know," I replied, "some folks talk about addicts as folks aching for God but took what they thought were shortcuts to get there without having to do the religious thing. Next thing they know, they are in bondage to Satan and can't escape their addiction and never fulfilled their longing for God."
"I know I've had a hunger for God all these years," my troubled friend said, "but I have to decide to surrender to God for him to be real to me. I don't know how to do that. It's just so much easier and quicker to get a fix. Yet that's what I know how to do. It's temporary, but the fix helps me forget about the ache in my soul."
It's not just those who crave some drug that hunger for God. There is a "God-shaped hole" in each of us, and nothing can satisfy the soul-ache, the spiritual-hunger, the relentlessness of our searching hearts, except the presence of God. Nothing else, no matter how socially acceptable, can satisfy this hunger. God made us crave a relationship with Him. He made us with a need for his presence in our lives to be complete. But, He also gave us the freedom to accept or reject Him.
God also gave us the freedom to choose substitutes. Unfortunately, we often pick the replacements over God and a genuine experience of God. I am convinced that the evil foe we face is perfectly happy for us to substitute some form of Christian-sounding religiosity in place of really knowing God. But life — real life, eternal life that begins right here and now and never ends — is only found in knowing God.
[Jesus said:]

"Very truly I tell you, whoever hears my word and believes him who sent me has eternal life and will not be judged but has crossed over from death to life" (John 5:24).

You study the Scriptures diligently because you think that in them you have eternal life. These are the very Scriptures that testify about me, 40 yet you refuse to come to me to have life (John 5:39-40).

The thief comes only to steal and kill and destroy; I have come that they may have life, and have it to the full (John 10:10).

"Now this is eternal life: that they know you, the only true God, and Jesus Christ, whom you have sent" (John 17:3).
I'm thankful that even though most are desperately underfunded, a significant number of these emphasize that recovery has to be rooted in filling that God-shaped hole with an experience of God. Their clients have experienced the lack of what Jesus promised to give and want to find the real thing, not just a short cut or a religious thing, to replace the experience of knowing Immanuel, God, with us!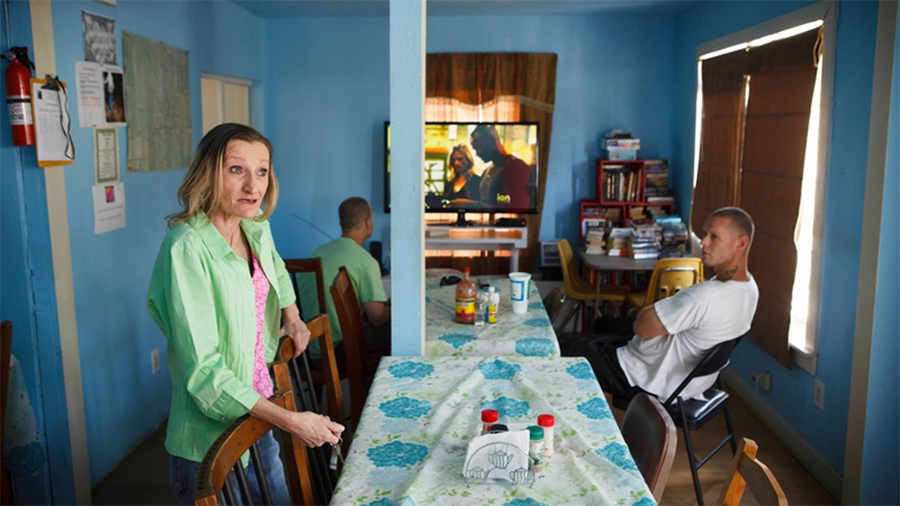 This image courtesy of "The Texas Tribune" and a series of articles expressing concern about the lack of halfway houses. The title image is courtesy of "The Politic" expressing a similar concern of quality halfway houses to help transitioning prisoners reform, recover, and find life.
---
---
The biblical language for knowing God is bold, daring, and dangerous. Think of it: the Creator, the Almighty that no one can adequately describe, the Ruler of the universe, the only true God desires for us to know Him and be known by Him. And the language used to declare this truth is boldly frank and personal, yet is God's choice of words to describe the relationship he wants with us — intimate and deeply connected.
Our modern translations have taken the metaphor out of some of the passages that help us understand this. The word in Scripture for sexual intimacy was to "know" someone. KNOWING Don't be fooled: "knowing" doesn't equal "sex" but genuine intimacy that involves a physical connection. Our modern expressions for sex are far too casual and selfish to mean what "knowing" another person means in the biblical expression.
God's desire for us to know him and be known by him. The Holy Spirit daringly says that God made us to him intimately. The Creator fashioned us with a need to experience his presence. In other words, "to know God" is so much more than just "knowing facts about God" — after all, Jesus promised that he and the Father and the Comforter would come to us, live in us, make His home with us, and reveal Himself to us (John 14:19-23). That's intimate knowing! This personal kind of "knowing" should not be confused with religiosity, as Amos warned Israel so long ago:
This is what the LORD says to Israel:

"Seek me and live;do not seek Bethel,
do not go to Gilgal,
do not journey to Beersheba.
For Gilgal will surely go into exile,
and Bethel will be reduced to nothing."

Seek the LORD and live,
or he will sweep through the tribes of Joseph like a fire;
it will devour them,
and Bethel will have no one to quench it (Amos 5:4-6).

"Seek good, not evil,
that you may live.
Then the LORD God Almighty will be with you,
just as you say he is.
Hate evil, love good;
maintain justice in the courts.
Perhaps the LORD God Almighty will have mercy
on the remnant of Joseph (Amos 5:14-15).
Realize what God is trying to communicate to us. The concept is mind-blowing. God wants us to experience His presence in our lives. The Creator of the universe wants to have a real relationship with us. And at a soul level, we know it's true — something deep inside us yearns for this relationship. That's why so many of the psalms speak so powerfully to our hearts. They are personal, honest, open, and yearning. That's why some worship songs grab our hearts: they acknowledge the truth about our aching souls.
Think about these lines from some of our songs:
"And He walks with me, and He talks with me,
and He tells me I am His own."
"As the deer pants for the water,
so my soul longs after you."
"My spirit pants for Thee,
O Living Word!"
"What a friend we have in Jesus,
all our sins and griefs to bear."
"What a friend I've found,
closer than a brother.
It would break my heart,
To ever lose each other.
Jesus, Jesus, friend forever."
Rather than settling for less, let's call each other to experience Immanuel!
Rather than settling for tired, stale, and empty religious talk, let's call each other to truly
know
God. But as my friend at the halfway house reminded me, we have to choose to surrender our preconceptions, biases, and traditions to him, and let him draw us ever nearer and fill our God-shaped hole inside of us!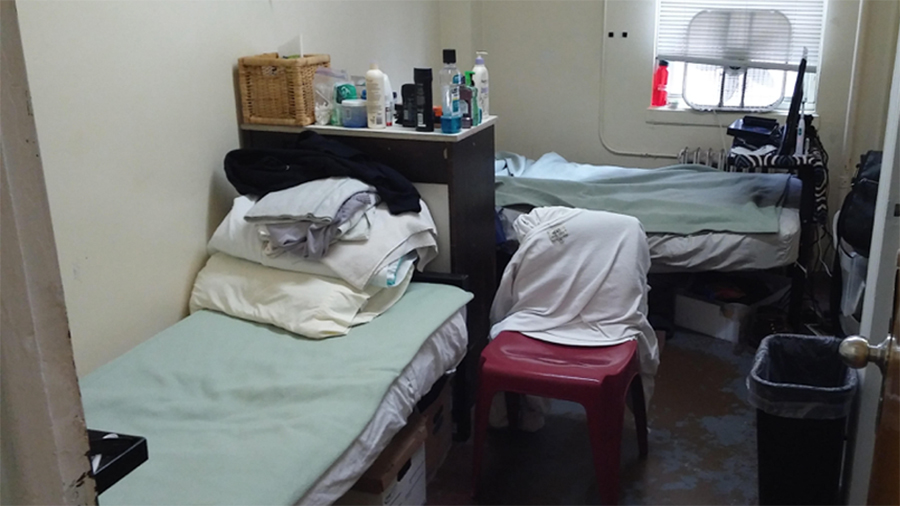 ---
---
Where do we begin on our quest to know God?
For centuries, Matthew was the gospel most cherished in the church. That has not been the case over the last hundred years. We have lost many treasures found in Matthew's gospel. The Holy Spirit blessed us with what I call the "Immanuel sayings" in the gospel of Matthew. These sayings point us to four ways we can experience God as Immanuel. He is with us as we encounter Jesus:
Through the story of Scripture with Jesus as our focus — having Jesus come alive through his story — (Matthew 1:22-23).
Through radical forgiveness, accountability, fellowship, and worship — genuine Christian family — (Matthew 18:20).
Through loving service to those in need — caring for others as Jesus did — (Matthew 25:40).
Through reaching past barriers and helping others know and live for Jesus — walking beside people until Christ is formed in them — (Matthew 28:18-20).
I can't think of a better place to begin our search for knowing God than these four Immanuel sayings. I can't think of a better way to evaluate a church's balance than by looking at how they allow their people to experience Jesus' presence in these four ways. I can't think of a better way to evaluate my spiritual health than to honestly assess how I'm participating in each of these four opportunities to know and experience Immanuel.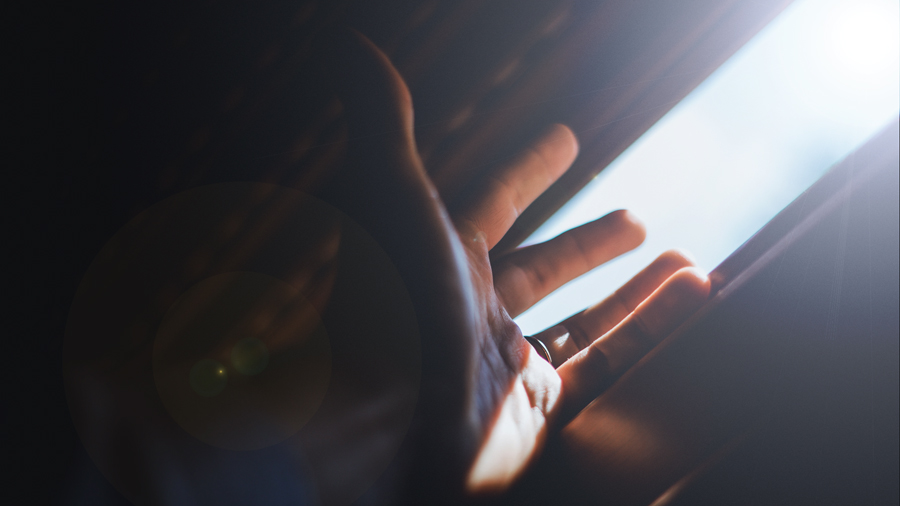 Let's not settle for religion, going to church, or fast-food spirituality. God longs to fill that hole in our soul and become real to us as Immanuel.
---
---
Knowing
Intimate and Close Knowledge of Another in Scripture:
See Genesis 4:1; Genesis 4:17; Genesis 4:25; and Luke 1:34 — all use the term "knew" or "known" for sexual intimacy reminding us that this intimate knowledge is close, personal, and produces connection and relationship.
---
---