Articles Tagged 'Forsaken'
Phil Ware continues his series on Seed, Towel, Promise, and Torchlight, focusing this week on the power of Jesus' promise in the face of his own impending death.
03/21/2018 by Phil Ware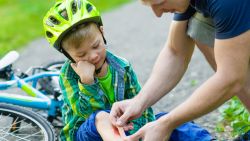 Phil Ware shares his message focused on Paul's promises that the Lord will always be near us, focusing on Jesus' promises to his early disciples and to us!
10/25/2016 by Phil Ware
Phil Ware continues his series on the 7 sayings of Jesus on the cross, this one focuses on Jesus' cry of feeling that he had been forsaken by God.
07/28/2008 by Phil Ware
Tom Norvell reminds us that we have a person to go to, when we have no place to go, and his name is Jesus, our Lord.
07/24/2008 by Tom Norvell

Katha Winther reminds us that life can be full of periods of bad things and rainy days with floods, but God has not forsaken or abandoned us and will see us through.
08/23/2007 by Katha Winther