At first glance, Jesus telling us to pray the following words bewilders many of us:
And lead us not into temptation,
but deliver us from the evil one (Matthew 6:13).
We're not baffled as much by the "but deliver us..." part, even if we are a bit confused about the wording. Is it "from the evil one" or "from evil"?
What baffles us is why Jesus would teach us to pray for God to "lead us not into temptation"! Why would God lead us into temptation? Doesn't God want us victorious over temptation? Plus, most of us remember what Jesus' half-brother, James, wrote:
When tempted, no one should say, "God is tempting me." For God cannot be tempted by evil, nor does he tempt anyone... (James 1:13).
Others remember Paul's promise about temptation, which can also make Jesus' word feel confusing:
No temptation has overtaken you except what is common to mankind. And God is faithful; he will not let you be tempted beyond what you can bear. But when you are tempted, he will also provide a way out so that you can endure it (1 Corinthians 10:13).
So, why did Jesus' teach us to pray that God wouldn't lead us into temptation?
For me, three basic understandings help me lean into and practice Jesus' instruction.
First, Jesus was led to a place where he endured a period of temptation and trial from Satan (Luke 4:1-13). The Lord was full of the Spirit and fresh off his affirmation as God's Son at his baptism. He faced direct, specific, and targeted challenges from the evil one during this time. However, the Father had made sure the Son was well prepared to face Satan. Jesus focused on drawing near to the Father. So, if there were ever a strategic time for Jesus to encounter the evil one and these alluring shortcuts to glory, this was the moment.
We need to know that the Lord will call us to some tasks, some missions, some ministries, that will open us up to attacks from the evil one. He is not directly leading us into temptation, but his leading us will bring us into times of attack. This is when we must rely on Paul's promise that the Lord will provide a way of escape for us. While none of us wants these ambush attacks from the evil one while we are working for the Lord, we know they are likely. We trust that by the power of the Holy Spirit and in response to our prayers, deliverance is close at hand for us. We trust that victory will come, and good things will result because we have stood strong under temptation and trial (James 1:2, 12). Still, when we live on mission for the Lord, we need to pray that we not be led into temptation!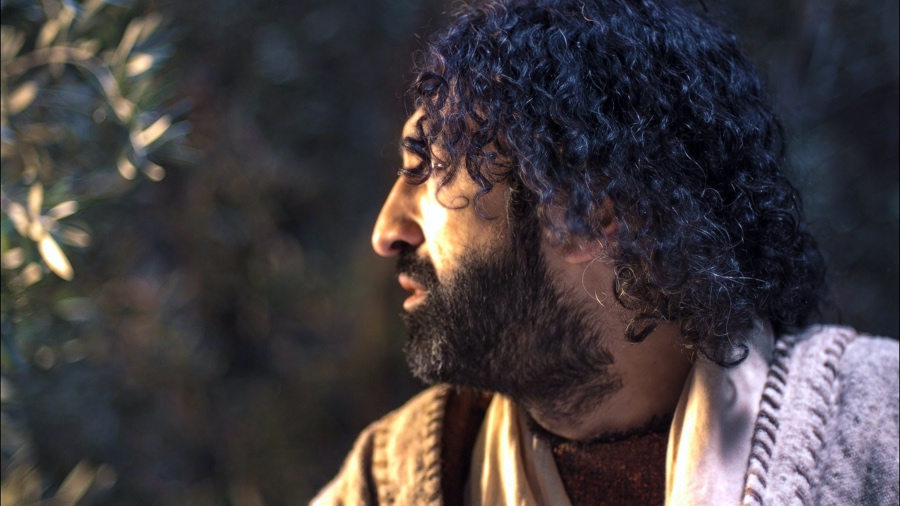 Second, we must recognize that this is a group prayer that we pray to "our Father," so we ask that we, as a group, will not be led into temptation and trial. We are part of an interconnected community of believers made up of many cultures, colors, ethnicities, and languages. But we are one family: Jesus' family. When one suffers, we all suffer. When one group is under persecution, we all should feel the weight and pain of this persecution. In other words, praying this prayer as a group should awaken us to the needs of each other and our different vulnerabilities to sin and our varied circumstances in times of trial. For whom do I need to pray? For whom is deliverance desperately required at this moment in time? What response to those in trial and temptation is the Lord asking of me?
Our society today is so fragmented, individualistic, and focused on personal need that we often neglect our brothers and sisters in their times of trial. We lose sight of those facing severe hardship or close to giving up faith to their time of weaknesses. When we pray this part of The Lord's Prayer, we are not just praying for ourselves. We are connected and responsible for each other. We are our brother's keeper. We are our sister's encourager. Our concern for deliverance should focus as much on their need as for our own. Remember Jesus and Peter as Jesus was about to face the cross while knowing Peter was about to abandon him:
During the days of Jesus' life on earth, he offered up prayers and petitions with fervent cries and tears to the one who could save him from death, and he was heard because of his reverent submission (Luke 22:31-32).
We pray for each other not to be led into temptation and for each other's faith not to fail!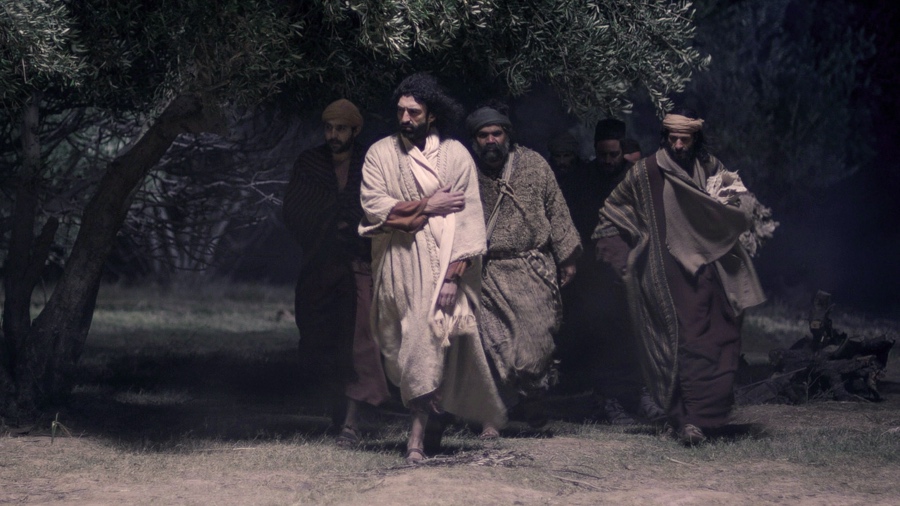 Third, we all face times of vulnerability. Often, we are aware of this vulnerability because of discouragement, weariness, illness, disappointment, abandonment, loss, grief, chronic pain, or despair. We know our rope of faith has frayed, and we are down to our last few strands. We are aware that our hope has dimmed, and we are vulnerable to giving up. We know we don't have much strength left to stand against the attacks of the evil one. At such moments, this part of The Lord's Prayer makes perfect sense to us: both pieces of the request. Don't let us face temptation, Lord, because we're not sure we can stand it. Please, dear Lord, deliver us from this intense moment of trial sent by the evil one.
I believe the Lord wants us to be honest about these moments of vulnerability with him and with others. Why do I believe this? Look at Jesus' words in the Garden of Gethsemane as he faced his night of greatest trial and temptation:
[Jesus and his apostles] went to a place called Gethsemane, and Jesus said to his disciples, "Sit here while I pray." He took Peter, James, and John along with him, and he began to be deeply distressed and troubled. "My soul is overwhelmed with sorrow to the point of death," he said to them. "Stay here and keep watch."

Going a little farther, he fell to the ground and prayed that if possible the hour might pass from him. "Abba, Father," he said, "everything is possible for you. Take this cup from me. Yet not what I will, but what you will" (Mark 14:32-36).
Jesus asked for the trial to be taken away. Jesus told his closest friends the agony of his heart. I ache for the Lord that they didn't stand by him as they should. But I am certainly thankful to have his example. Interestingly, Jesus was not ignored or abandoned by the Father in his time of trial through the Passion. Notice the powerful truths we read in scripture:
"A time is coming and in fact has come when you will be scattered, each to your own home. You will leave me all alone. Yet I am not alone, for my Father is with me" (John 16:32; cf. John 8:29; Acts 2:31-32).
Did Jesus feel abandoned on the cross? Yes, he did. Jesus felt forsaken as he paid the penalty for our sins. He died alone, enduring the scorn and rejection of those he came to save as he was abandoned by his friends. Jesus cried out his feelings of abandonment on the cross (Psalm 22:1). This cry certainly was genuine: he felt abandoned! But as we read the rest of the Psalm, we also realize that Jesus was trusting that the Father would deliver him and not forsake him (Psalm 22:17-31 — Please, read this declaration of faith and notice how it mirrors Jesus on the cross!). As Jesus faced his bitter time of unwanted trial and temptation, his faith remained true to purpose. The Holy Spirit wants us to know that the Lord's prayer was heard and he was not forgotten or abandoned by his Father in his temptations and trials at Golgotha and the grave:
During the days of Jesus' life on earth, he offered up prayers and petitions with fervent cries and tears to the one who could save him from death, and he was heard because of his reverent submission (Hebrews 5:7).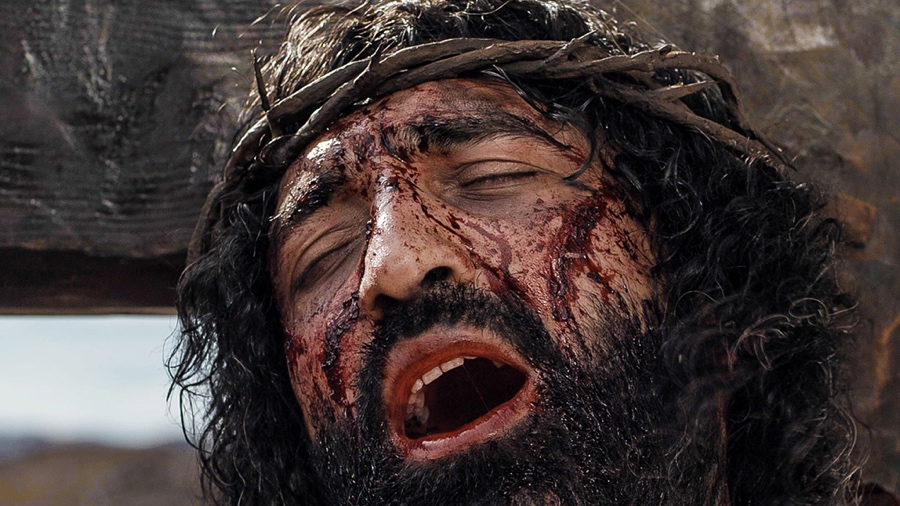 When we have reached the end of our strength, there is our Father in heaven. When we have reached the end of our hope, there is the promise of life with Jesus forever. When we have reached the end of our tenacity to resist sin, there is the transforming strength of the Holy Spirit. And, when we fall and stumble, there is grace, forgiveness, and cleansing. But in the fire of temptation and trial, we pray for deliverance and protection from trial and temptation. We do it for ourselves. We do it for each other. And in the end, there is always our Father, waiting to bring us home.
---
---
Daily Practice of Prayer
---
Jesus Restores a Demon-Possessed Man — Luke 8:26-39
26 They sailed to the region of the Gerasenes, which is across the lake from Galilee. 27 When Jesus stepped ashore, he was met by a demon-possessed man from the town.
We confess, Father, that evil sometimes threatens to overwhelm us. We are startled, we are caught unprepared, and we forget that we even have an enemy and that he prowls like a lion. We praise You that Jesus was never caught unaware. Even as he set sail, he knew the schemes of the evil one. Give us today, Lord, the confidence never to be afraid of the enemy or his ways and the discernment never to be caught off-guard by his activity.
For a long time this man had not worn clothes or lived in a house, but had lived in the tombs. 28 When he saw Jesus, he cried out and fell at his feet, shouting at the top of his voice, "What do you want with me, Jesus, Son of the Most High God? I beg you, don't torture me!" 29 For Jesus had commanded the impure spirit to come out of the man. Many times it had seized him, and though he was chained hand and foot and kept under guard, he had broken his chains and had been driven by the demon into solitary places.
We intercede today, Loving Father, on behalf of Your sons and daughters chained hand and foot — both those literally chained in modern-day slavery and those spiritually chained in the darkness of addiction and other sins. We pray against the evil one who drives Your sons and daughters into those solitary places that lead to suicidal and self-harming thoughts. In the name of Jesus, the Son of the Most High God, we beg You to break the chains binding Your lost sons and daughters held captive by guilt, fear, and shame — in our neighborhoods and throughout Your world.
For whom do I need to pray these words?
30 Jesus asked him, "What is your name?"
Thank you, God, that You know our name. Thank You that You have redeemed us, that You have called us by name, that we are Yours. Thank You that we are not defined by our sins or the times we've caved to temptation or the demons we've given leave to enter into us or our homes. Thank You for the promise of a new name given us written on a stone.
"Legion," he replied, because many demons had gone into him. 31 And they begged Jesus repeatedly not to order them to go into the Abyss.
All-knowing King, we also praise You that You know our enemy and that our enemy knows You — and knows he holds no power over You or Your beloved!
32 A large herd of pigs was feeding there on the hillside. The demons begged Jesus to let them go into the pigs, and he gave them permission. 33 When the demons came out of the man, they went into the pigs, and the herd rushed down the steep bank into the lake and was drowned.
Only a Lord as creative and wise as You could have ever imagined how to cleanse a man of his demons at the same time You cleansed a land of unclean animals! We marvel at Your wisdom and at Your goodness. Chase the evil from our hearts and homes and land and fill them — fill us! — with Your goodness.
34 When those tending the pigs saw what had happened, they ran off and reported this in the town and countryside, 35 and the people went out to see what had happened. When they came to Jesus, they found the man from whom the demons had gone out, sitting at Jesus' feet, dressed and in his right mind; and they were afraid. 36 Those who had seen it told the people how the demon-possessed man had been cured. 37 Then all the people of the region of the Gerasenes asked Jesus to leave them, because they were overcome with fear. So he got into the boat and left.
Why is it, Lord, that we so often misunderstand Your work? We ask You to act, You give us what we really need, and we no longer want Your Presence. Our region needs cleansing; we need You to chase out the enemy's servants and defeat the evil in our neighborhoods. And, most of all, we need You. Please, Lord, never take Your Presence from us.
38 The man from whom the demons had gone out begged to go with him, but Jesus sent him away, saying, 39 "Return home and tell how much God has done for you." So the man went away and told all over town how much Jesus had done for him.
You have done so much for us — in the heavenly realms and in the physical! Lord of the Harvest, now send us out to tell all over our town how much Jesus has done for us. Come, Lord Jesus.
---
---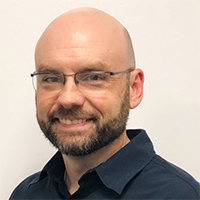 [NOTE] Andy Johnson has been a church planter in Burkina Faso and now works with Missions Resource Network blessing churches, international church leaders, and missionaries with a special focus on prayer. Andy is also a dear friend and someone whose prayer life I admire and try to emulate. Andy and his wife have three children. His language skills, his passion for authentic prayer, and his ministry to international church leaders through the men's Come Before Winter renewals have blessed many who love Jesus.
---
---
Special thanks for the use of images related to Jesus' ministry from The Lumo Project and Free Bible Images for use on this week's post.
---
---