Articles Tagged 'Cultural'
Phil Ware continues his series of posts on the Immanuel Project, the way Jesus promised we could know and experience God.
02/04/2021 by Phil Ware
Phil Ware continues his series of articles on the role of women and God's plan for women in Jesus' church; this week focuses on Paul's liberating statements in Galatians 3:26-29 and Romans 8.
09/05/2018 by Phil Ware
Phil Ware challenges our settled notions about church in the box and wants us to realize that Jesus has so much more in store for us if we will make the moves necessary to experience Jesus and his story for ourselves.
06/28/2016 by Phil Ware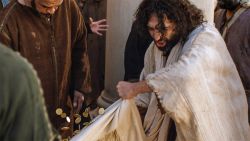 Jesus and the gospel message about Jesus continues to be more resilient than the failures, foibles, and fractures among his people.
07/10/2015 by Rubel Shelly
Phil Ware shares the principles of drawing nearer to God and experiencing him as Immanuel.
08/12/2012 by Phil Ware