---
Why Marriage is a Covenant
In Christian doctrine, marriage isn't merely a social or legal arrangement; it's a covenant between a man and a woman under the authority of God Himself. As believers, it is vital to recognize that the foundation of a lasting, happy marriage lies in a God-centered union. This article will delve into the biblical and practical aspects that make a marriage truly heavenly.
The Biblical Foundation
The Bible serves as an indispensable guide to understanding the sanctity of marriage. Genesis 2:24 lays the groundwork by stating:
Therefore, a man shall leave his father and his mother and hold fast to his wife, and they shall become one flesh.
In these profound words, the notion of unity in marriage is established. Unity, as discussed here, isn't just physical; it is also emotional, intellectual, and spiritual.
This message about the foundation of marriage is reinforced in the New Testament. The apostle Paul emphasized:
Let the husband render to his wife the affection due her, and likewise also the wife to her husband. The wife does not have authority over her own body, but the husband does. And likewise, the husband does not have authority over his own body, but the wife does. Do not deprive one another except with consent for a time, that you may give yourselves to fasting and prayer; and come together again so that Satan does not tempt you because of your lack of self-control (1 Corinthians 7:3-5).
This passage stresses the importance of mutual consent and intimacy within marriage, reminding us that our bodies are not our own but belong to our spouse. The Holy Spirit says we should not withhold uniting our bodies physically from each other. Why? God wants us to preserve and strengthen our intimacy with each other. It also helps us be less vulnerable to sexual temptation. Such profound unity symbolizes the relationship between Christ and the Church, a relationship marked by love, sacrifice, and commitment (Ephesians 5:21, 29-33).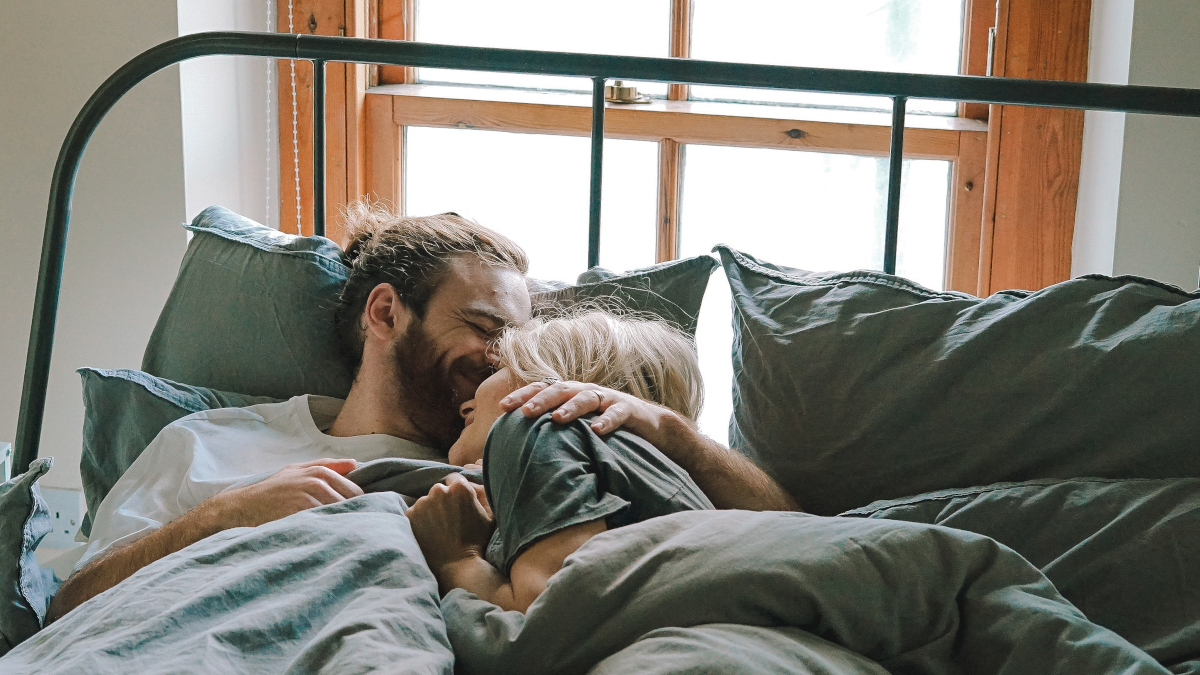 Roles and Responsibilities
While contemporary society debates the roles of husbands and wives and seems to become more confused by the day, the Bible offers clear and consistent guidance. Ephesians 5:22-33 describes the reciprocal roles of husbands and wives with Christ and the Church as the perfect analogy:
Wives, submit to your own husbands, as to the Lord. For the husband is head of the wife, as also Christ is head of the church; and He is the Savior of the body. Therefore, just as the church is subject to Christ, so let the wives be to their own husbands in everything.

Husbands, love your wives, just as Christ also loved the church and gave Himself for her, that He might sanctify and cleanse her with the washing of water by the word, that He might present her to Himself a glorious church, not having spot or wrinkle or any such thing, but that she should be holy and without blemish. So, husbands ought to love their own wives as their own bodies; he who loves his wife loves himself. For no one ever hated his own flesh, but nourishes and cherishes it, just as the Lord does the church. For we are members of His body, of His flesh and of His bones. 'For this reason, a man shall leave his father and mother and be joined to his wife, and the two shall become one flesh.' This is a great mystery, but I speak concerning Christ and the church. Nevertheless, let each one of you in particular so love his own wife as himself, and let the wife see that she respects her husband.

Men are called to love their wives as Christ loved the Church — sacrificially and unconditionally. Wives, in turn, are called to respect and submit to their husbands, as the Church submits to Christ.
These roles are not an archaic form of subjugation but a divine and brilliant system for harmony, mutual enrichment, and voluntary submission to the other's needs based on our reverencing Jesus as our Lord (Ephesians 5:21). Each spouse serves the other by dedicating themselves to their God-given role that is based on their natural strengths as males and females as they each reflects the image of God (Genesis 1:26-27).
As a relationship coach, many of my clients are from a secular background whether they know it or not. So often in conversations with married couples or individuals, there is no understanding of the different roles between husband and wife. The two just seem to be guessing and randomly stumbling through their marriage or attempting to function as modern culture promotes in its latest fad — and they are frustrated or even exhausted because of it.
When I ask them if they have tried a classical or "traditional marriage," most know very little about such a partnership beyond the cliches they've heard. When I explain that a classical marriage is about serving each other while also forming the best structure possible for nurturing children, people often wonder why they hadn't been taught its benefits before.
Even in this modern time, when I speak with women about their husbands being head of the family, I'm often surprised at how receptive this concept is to them despite the onslaught of propaganda against it in today's world. Though modern feminism would have you believe that biblical marriage is unappealing to women, my experience has been that women don't see submissiveness as a burden but as a blessing. Having a man they love as "head" of them provides protection, provision, and love. When it's 2 a.m. and something goes bump in the night, it's the man, after all, who is expected to go check it out because that is his natural role as protector.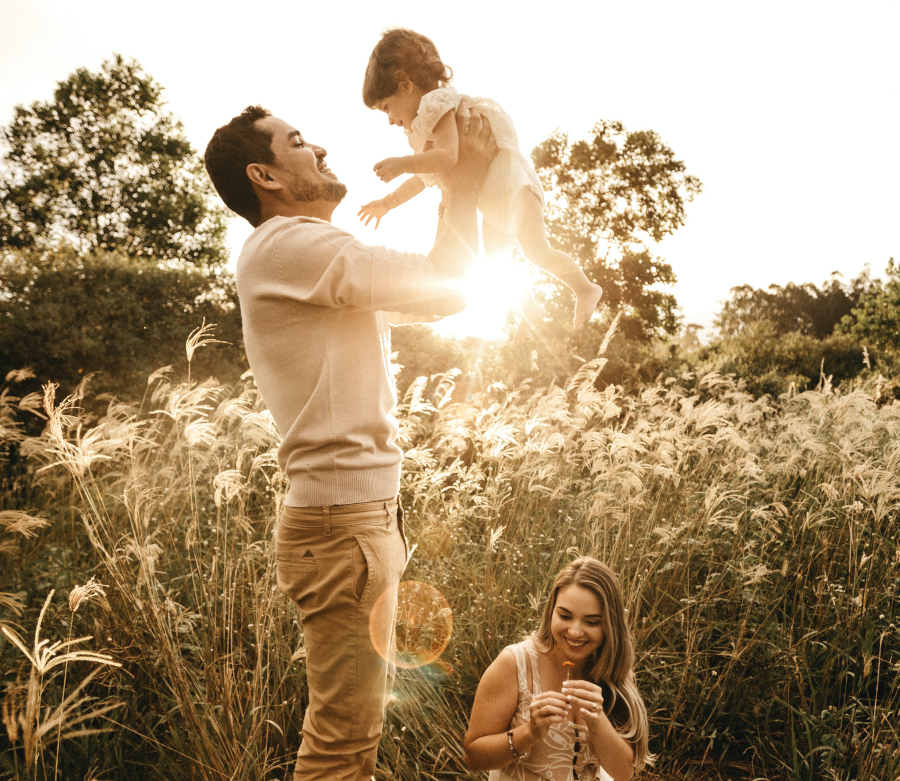 A husband who wakes early to leave the home to go to work isn't oppressing his wife and it is silliness to suggest otherwise. He leaves to go to work to provide and care for her. Likewise, it would be ideal if the wife could be the keeper of the home, establishing and maintaining a peaceful, nurturing place for children who have a caring mother near them who also has the built-in opportunity to teach, instruct, and be an example for her children. In a day when public schools have veered away from teaching the basics needed for functioning in life and have, instead, started teaching controversial political agendas that only serve to corrupt and confuse our children, a dedicated mother has such importance to a family today.
What's more, a marriage where the husband serves his wife and children by being a provider and his wife serves him and their children by making their home a wonderful place, makes most things easier in the relationship compared to a marriage where both husband and wife go in different directions and arrive home at the end of the day to give each other, their home, and their family what little energy is left over.
What's more, having specific roles prevents each spouse from having to do everything. The husband takes the stress of providing off his wife's list of responsibilities and, likewise, she takes the responsibility of homemaking off his list of responsibilities. This lowers stress for the entire household and allows each to focus on their responsibilities instead of each feeling that they have to do everything. This loving understanding between husband and wife provides a beautiful arrangement that encourages peace, getting along, kindness, and warmth.
In today's conflicted world, a classic marriage is a breath of fresh air!
In terms of practicality, as a relationship coach, I have seen tremendous turnarounds in what appeared to be doomed marriages when the husband and wife committed themselves to restructuring their marriage to be as God designed it.
I'm often astonished at how quickly a marriage can improve when applying God's plan for marriage to their own. When they put these principles into practice, they think that I'm a genius who has provided them with state-of-the-art solutions for their marriage problems and I have to remind them that I didn't come up with the concept! Call it old-fashioned or whatever you like, but it works, and it comes from God himself!
I'm encouraged by seeing so many couples embracing such a marriage because of the simple fact that it is best for both husband and wife. This realization often leads them to wonder what else God is right about and puts them on the path to seeing that He is right about everything!
a biblically-focused is a breath of fresh air!
Communication Matters
The Holy Spirit used James to succinctly capture the essence of good communication:
Everyone should be quick to listen, slow to speak and slow to become angry (James 1:19).
In the backdrop of a marital relationship, these words take on added significance. Open dialogue allows couples to tackle the various challenges that inevitably arise. Communication as described in James 1:19 fosters emotional intimacy, prevents emotional damage from painful words, maintains peace in the household, and provides a secure space where both partners can freely share their feelings, fears, and aspirations.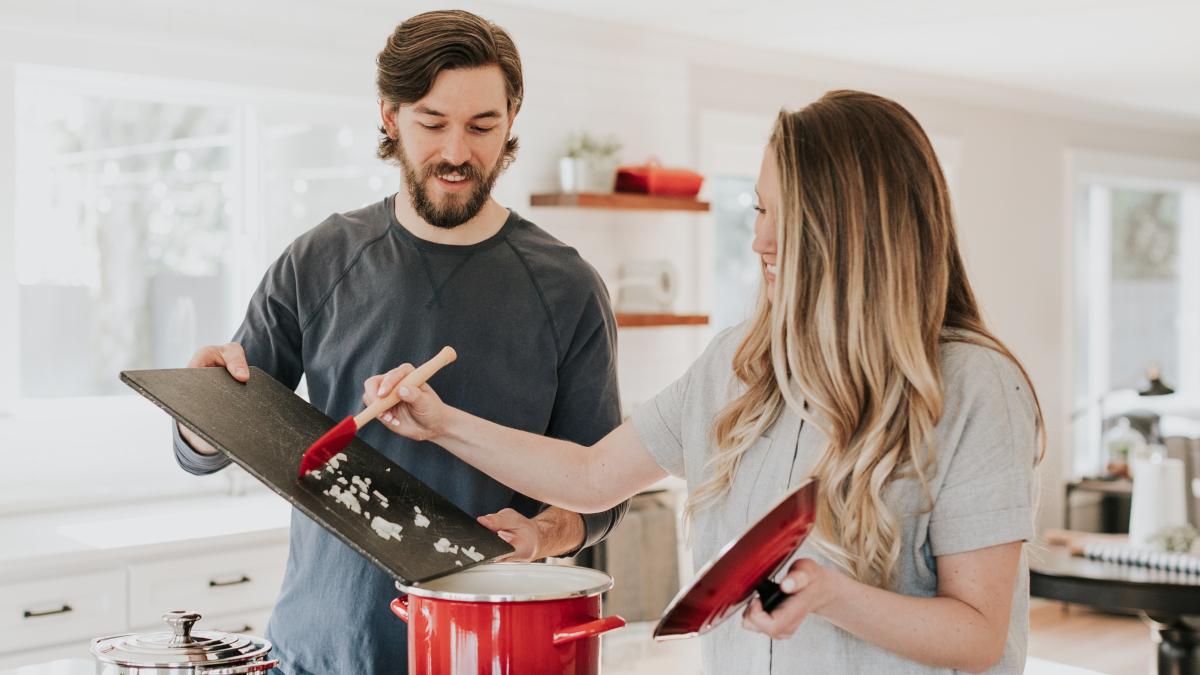 Navigating Trials
Life is not without its trials, and marriage is no exception. Whether it's financial hardship, health issues, or relational strife, these challenges test the strength and resilience of a marital union. The Bible advises us to lean on God during such times. As Philippians 4:6-7 says, "Do not be anxious about anything, but in every situation, by prayer and petition, with thanksgiving, present your requests to God." Relying on God's wisdom not only strengthens our faith but can also offer miraculous solutions to seemingly insurmountable problems.
The Importance of Intimacy
In the Song of Solomon, we find an exquisite portrayal of marital intimacy, celebrating not just physical union but also emotional and spiritual closeness, as well. God created intimacy as a means for couples to experience a multi-dimensional union, mirroring the intricate relationship between the Father, the Son, and the Holy Spirit. While society often reduces intimacy to mere physical attraction, the Bible elevates it to a divine communion that involves body, soul, and spirit.
Lifelong Commitment
The concept of 'forever' is rare in today's culture, where commitments can be as fleeting as social media trends. Yet, the Bible is unequivocal about the permanence of marriage. Jesus affirmed the biblical design:
So they are no longer two, but one flesh. Therefore, what God has joined together, let no one separate (Matthew 19:6).
This divine mandate underscores the inviolable nature of the marital covenant, making it not just a lifelong commitment but a holy calling.
Conclusion
Marriage, when centered on God, offers a glimpse of Heaven on Earth. It's not just about cohabitation or mutual benefits but about building a lasting legacy that honors God and each other. As we follow the biblical blueprint, every marital challenge becomes an opportunity for growth, and every joy becomes a shared testimony of God's faithfulness. May each of us strive to create a God-centered marriage, where love, respect, and eternal commitment are not just ideals but lived realities.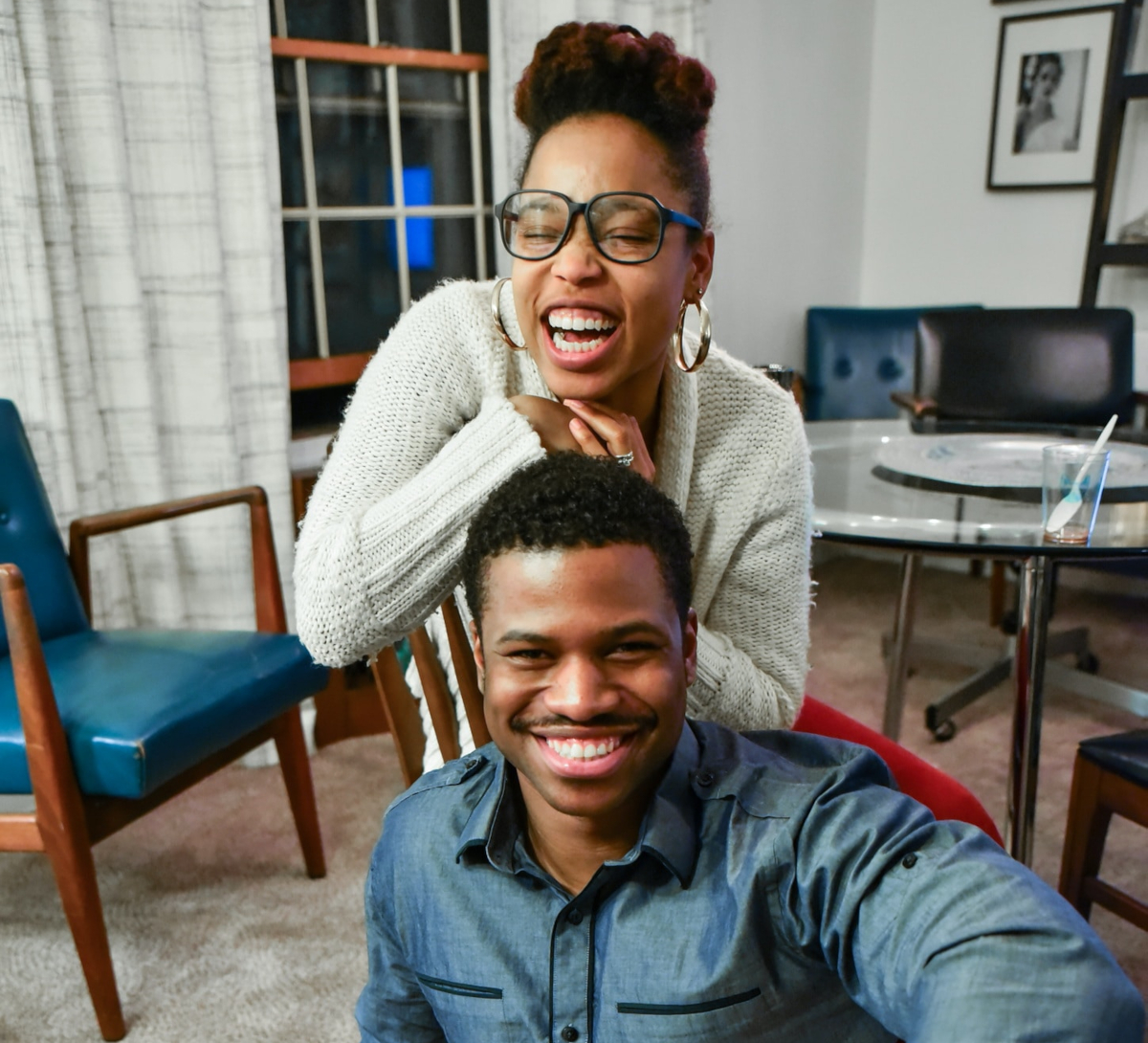 ---
Lee Wilson is a relationship coach with over 20 years of experience. Get his free mini-course on saving a marriage, Hope for Marriages in Crisis.
---
Special thanks for the free use of the images in this article from UNSPLASH.com and James Covin, Becca Tapert, Jonathan Borba, Eric Froehling, and Toah Teftiba. Used by permission of the photographers. All rights reserved by the photographers.