Years ago, when I was in early elementary school in East Texas — you know, way back when the earth's crust had just begun to cool — our celebrations of Halloween, Easter, and Valentines were days of potential embarrassment and the confirmation of the class pecking order. We didn't have to compare belly buttons to know whether we were "in-ies" or "out-ies": all we had to do was to look at what was in, or not in, our gift sacks.
For these BIG holidays, we each decorated a sack that we placed in a certain corner of the overcrowded classroom. During the week before the party of the season, we brought cards or candy. We were supposedly bringing them for everyone. In reality, we brought them only for the friends in class that we liked or wanted to like us. None of this "everybody gets one and only one" stuff of today's politically correct politeness. No, with our method, the pariah knew he or she was a pariah. The "Queen Bee" knew her royalty. "Kid Studley" basked in his superiority. All was known from the bulge in and weight of their gift sacks. (All I can figure is that the prevailing logic of the adults at the time must have been something like: "We may as well let kids get their emotions slammed now to toughen them up for the reality they're going to face in adulthood!")
Most of us only hoped to get enough of these seasons' "givings" in our sacks not to be embarrassed, humiliated and marked as a less than desirable classmate. Bottom line, none of us wanted to be "outies"! Good teachers kept a stash of extra goodies hidden in their desks to mitigate the total embarrassment of the "out-ies." Some homeroom mothers were compassionate and not only made sure the poorer or less-liked kids received gifts, candy, or cards, they also made sure they each had something to give to other kids.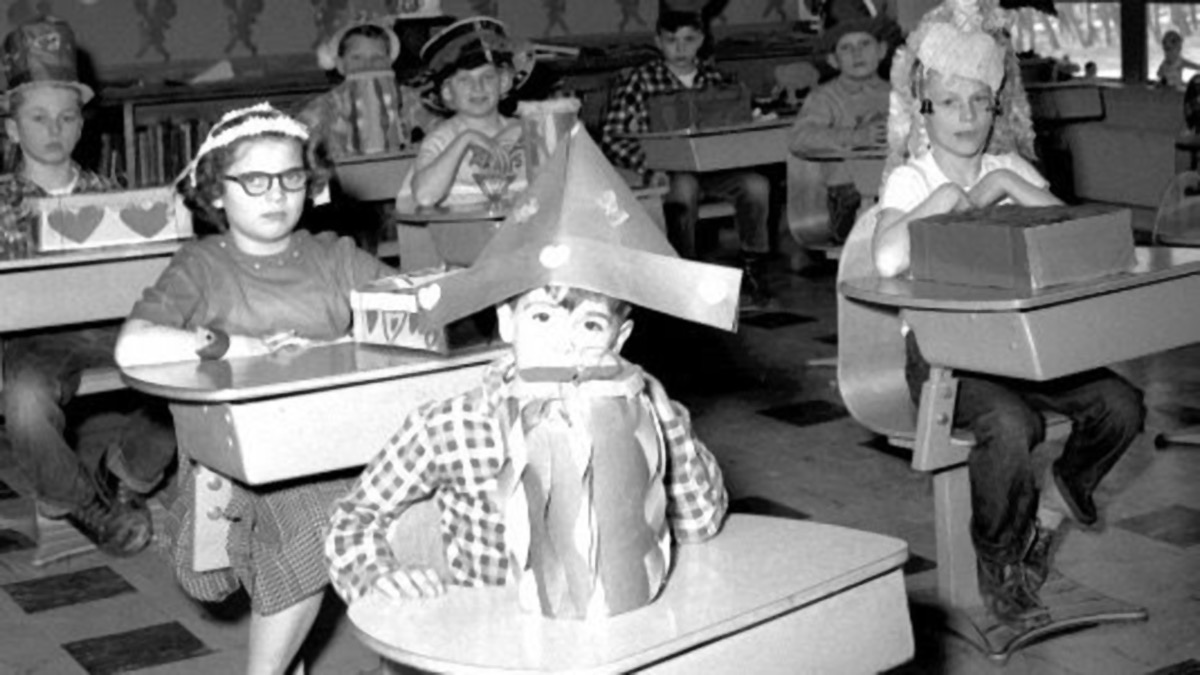 For some of our classmates, these holidays were joyous testimony to their popularity and superiority. To others, such celebrations were days to be absent, sick with the flu of dreaded rejection that each of them knew was coming. These holiday parties were certainly NOT a "something for everyone" celebration. The "haves" had more. The "have-nots" were duly "have not-ed" and duly noted.
If we are honest, most of us have lived in such a world for a long time as adults. It's the world of:
Haves and have-nots.
Right side and wrong side of the tracks.
Insiders and outsiders.
The welcomed and unwelcomed.
The exalted and the fallen.
The pretty and the not so much.
The fashionable and the shop at Goodwill-shoppers.
Yes, our adult world also has its share of "in-ies" and "out-ies"!
God, in Jesus, came into our world of separation, privilege, and shame. He had every advantage and all power, yet, he gave them all up FOR us to be one OF us. He wasn't a visitor, but a full participant in the harshness of our divided world. Paul declared and the early church sang about our special Someone with these words:
Christ Jesus:

Who, being in very nature God,
did not consider equality with God something to be used to his own advantage;
rather, he made himself nothing
by taking the very nature of a servant,
being made in human likeness.
And being found in appearance as a man,
he humbled himself
by becoming obedient to death
—even death on a cross! (Philippians 2:5-8).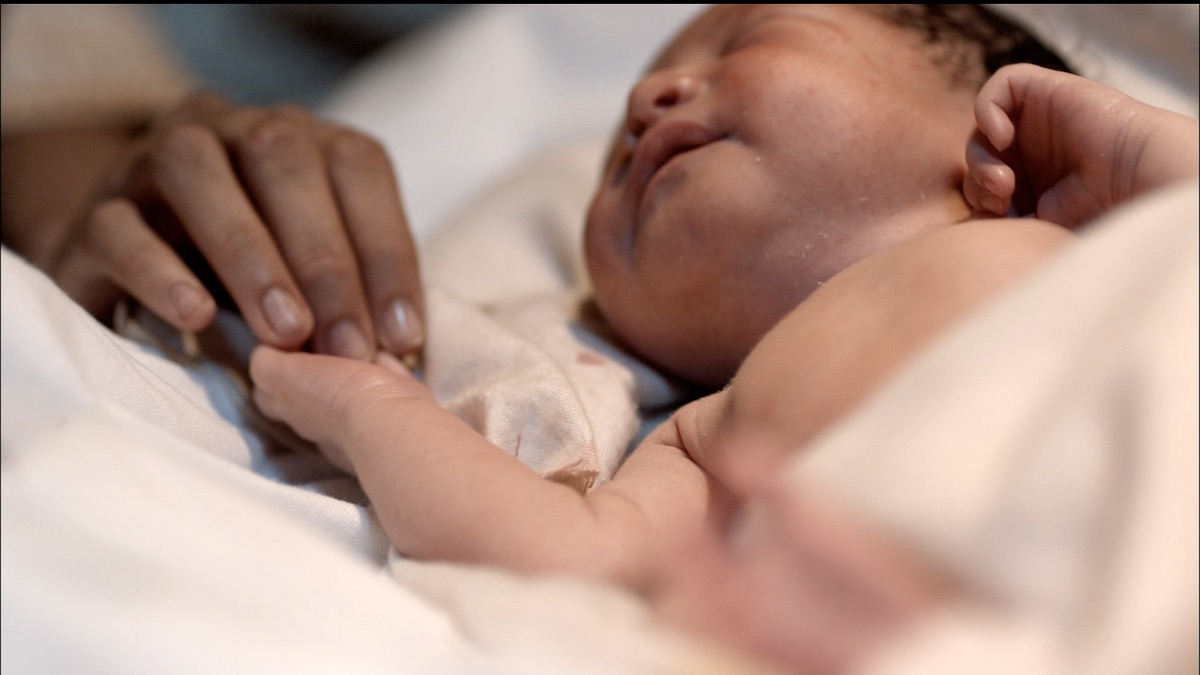 That special Someone was Jesus — the only real "Kid Studley"! He was the special Someone with the fullest bag of cards and candy, yet Jesus voluntarily emptied himself of all privilege, every bag of goodies, every scintilla of privilege, and lost all dignity in the worst of ways. Why? He did it to bring God's grace to everyone. He became the ultimate "out-ie" so we all could be "in-ies" in his family.
When we think of those Jesus came to save, we first think of the least, the last, and the lost. These are some of those Jesus said he came to find. And, frankly, that is great because they are the ones usually left out. They're "out-ies" and they know it! But the greater truth is that Jesus came for all of us and for each of us. John reminds us that Jesus came because "God so loved the world… " (John 3:16-17). Paul said Jesus came for us at just the right time, when we were powerless, ungodly, sinners, and enemies (Romans 5:6-11). In other words, Jesus came for each of us and for all of us. And, when he came, he made Christmas joy available to everyone who would welcome his coming.
How do I know this is true and not some religious Christmas Card hype?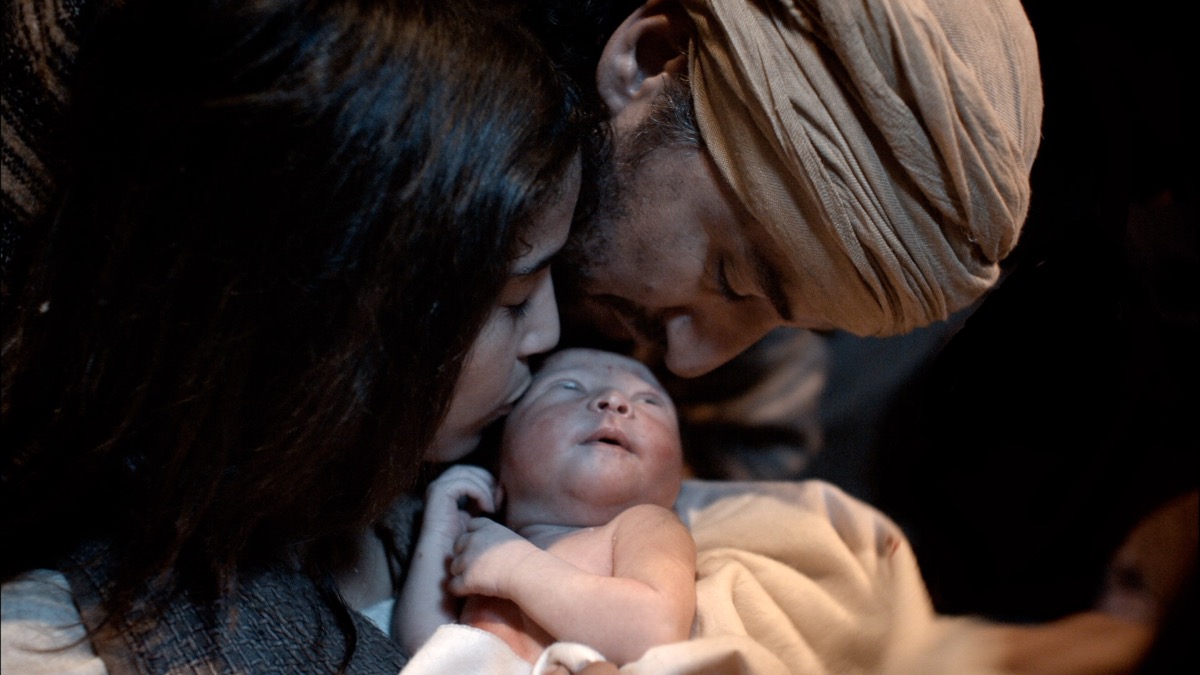 Do you remember the people who joined Jesus in his birth stories in those first two chapters of Matthew and Luke? After over forty years of telling these birth stories, I hear the voices I've put with their imaginary faces. I notice who made up that parade of different people caught up in heaven's masterpiece of grace we call the birth of Jesus. If you choose to join me, we can let our hearts awaken to those stories about real people like us and know we belong in those stories, too. Look at their faces. Hear their voices. Know that you and I belong among them:
A young girl from a dump of a town called Nazareth.
Her name was Mary. Her betrothed-to-be husband was named Joseph. Joseph had his righteous world dismantled by the inexplicable pregnancy of Mary, yet with the help of an angelic vision, he chose to stay and believe the impossible could happen in his unassuming world of harsh realities.
An old priest who was righteous and devout.
He was deeply disappointed with life. His childless wife was embarrassed and heartbroken. They were so old that they no longer enjoyed the act that made babies, much less believed they could still have one. In the midst of Jesus' mysterious coming, however, they celebrated their greatest joys and their most significant ministry as old-age parents of a baby boy. We know this old pair of beautiful saints as Zechariah and Elizabeth.

Stargazers, called Magi, who had journeyed from the East to find Jesus.
Those wise men had journeyed across the shifting sands of history and culture to bring gifts to a newborn Jewish king proclaimed by the stars. However, they didn't find this prince in the King's palace but born to a pious though impoverished Jewish couple in an out of the way nowhere town that those Persian travelers most likely had never heard mentioned.
Herod, the ruthless tyrant tenant King.
King Herod was one of the greatest builders of his time. He was also ruthless, jealous, and paranoid. He had killed his own relatives to prevent his being overthrown. So, rather than accepting the testimony of the Scriptures, prophets, and stargazers, he decided to kill the baby Jesus. In trying to do so, he rejected God's Messiah and murdered helpless little boys.

Disrespected shepherds out in their fields.
They were real shepherds — the kind that smelled like sheep because they slept in open fields with their flocks. However, these shepherds were surprised by a choir of angels qnd told about the birth of Jesus, the King of the Jews. They went at once to find him and worship him.
The inhospitable families of Joseph and Mary in Bethlehem.
A census sent Joseph and Mary to their families' hometown to register for a census. However, they had no one who would welcome them into their home in Bethlehem. Everyone refused to offer this "to-be-married" pregnant couple a place to rest. As a result, their baby was born in a place where animals stayed and were fed. Their baby was placed in a feed trough where animals fed. Only later did these relatives come to believe that the baby whose parents they had rejected was actually the Son of God, their Savior.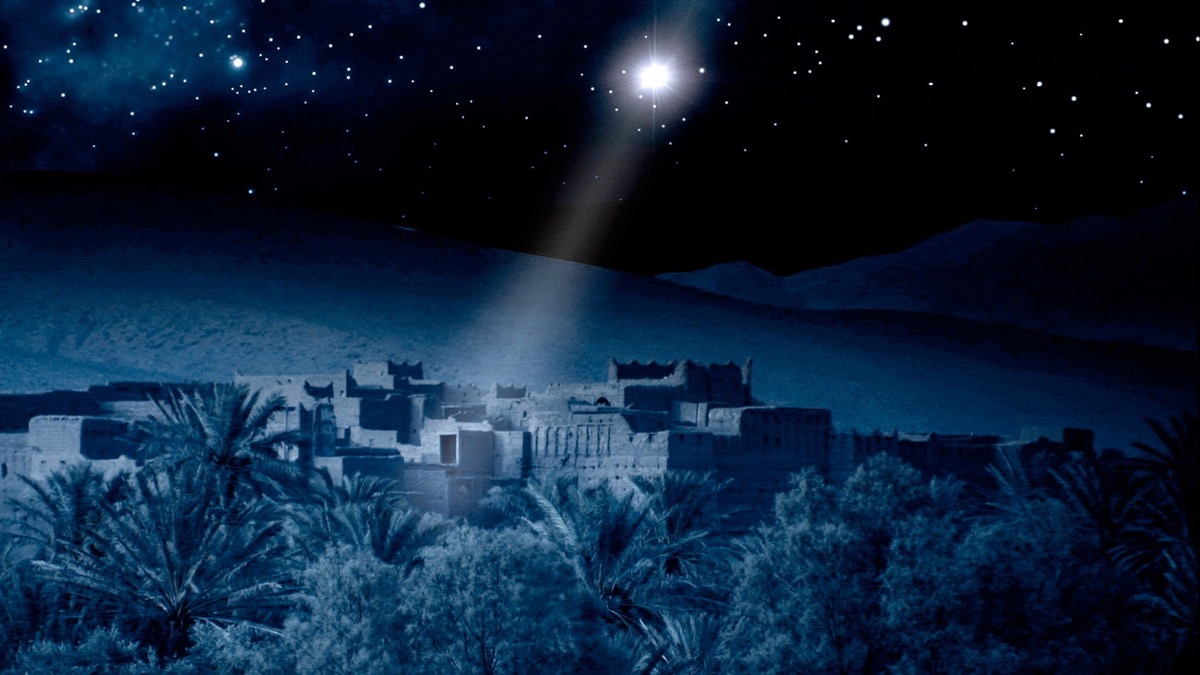 Those are some of the people who made up God's classroom of grace when Jesus entered our world as a baby. When we look more closely at them, we actually see a wide array of humanity — people like us:
Powerful and weak.
Old and young.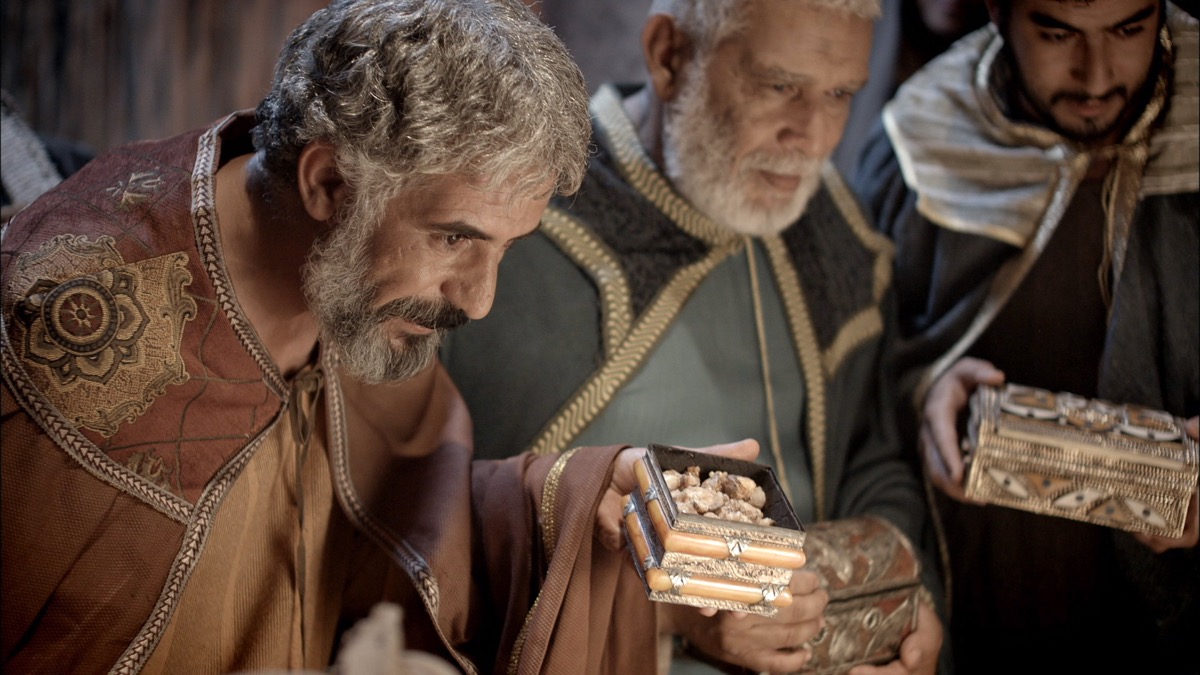 Rich and poor.
Do you remember the people who joined Jesus in his birth stories in those first two chapters of Matthew and Luke?
Men and women.
Accepted and unacceptable.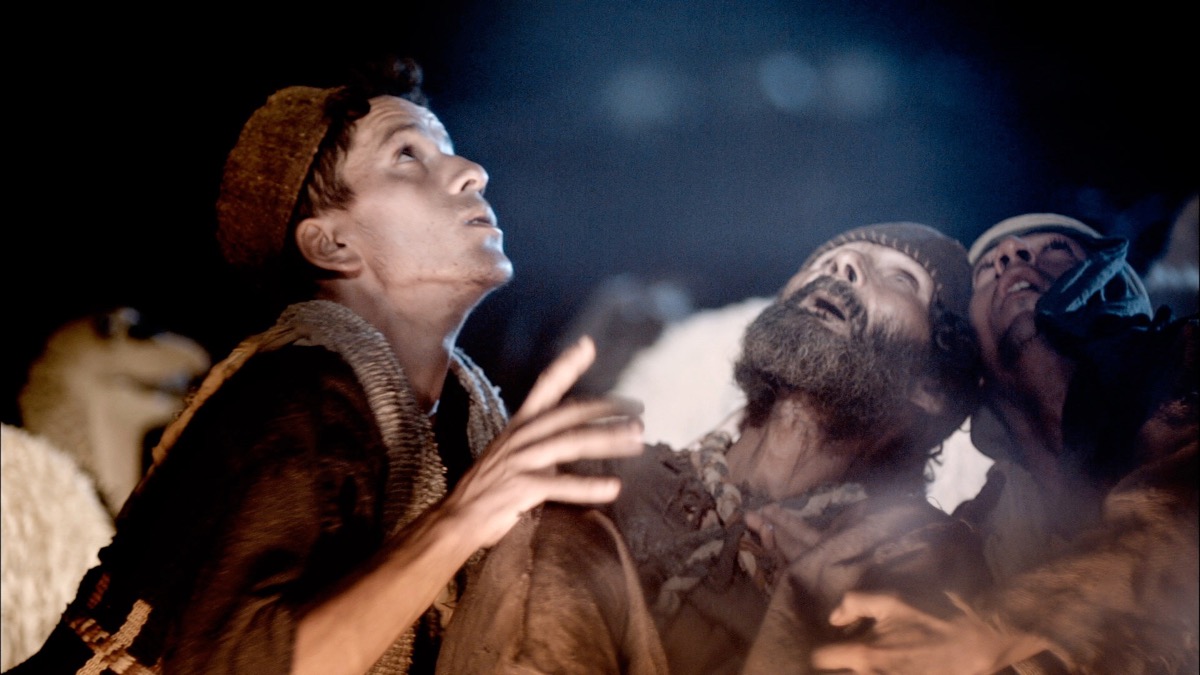 Insiders and outsiders.
People from different nations and races.
People who hinder and hate along with those who help and heal.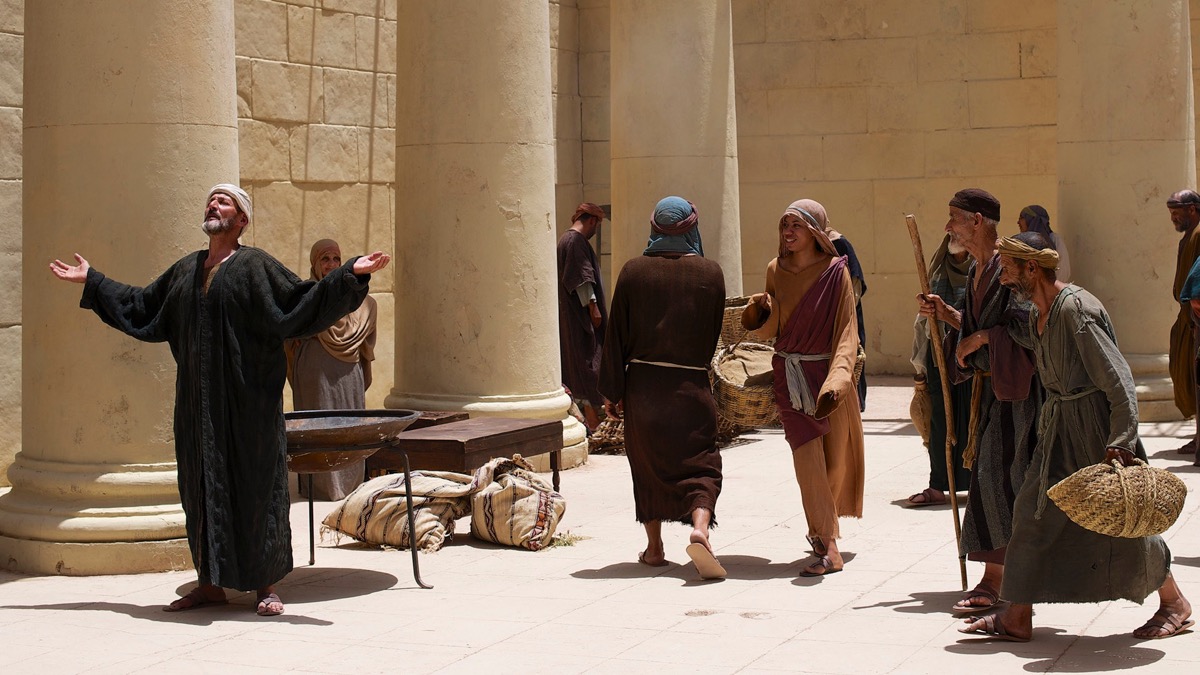 In Jesus, God sent his gift of grace so that there was something and Someone for everyone. Each one could have his or her sack of season "givings" full to overflowing.
So, let's enjoy the lights, the songs, the sights, the family, the food, the cookies, and the candy of Christmas. But, let's also remember that our real joy won't be because our stocking has the most goodies. It won't be because our mantle has the most cards. It won't be because our tree has the most or the coolest gifts under it. No, our lasting joy comes from welcoming the Christ child. Our authentic love will come from welcoming the people Jesus came to bless. Our lasting peace will come because we know that Jesus brought something of heaven's grace for every single one of us.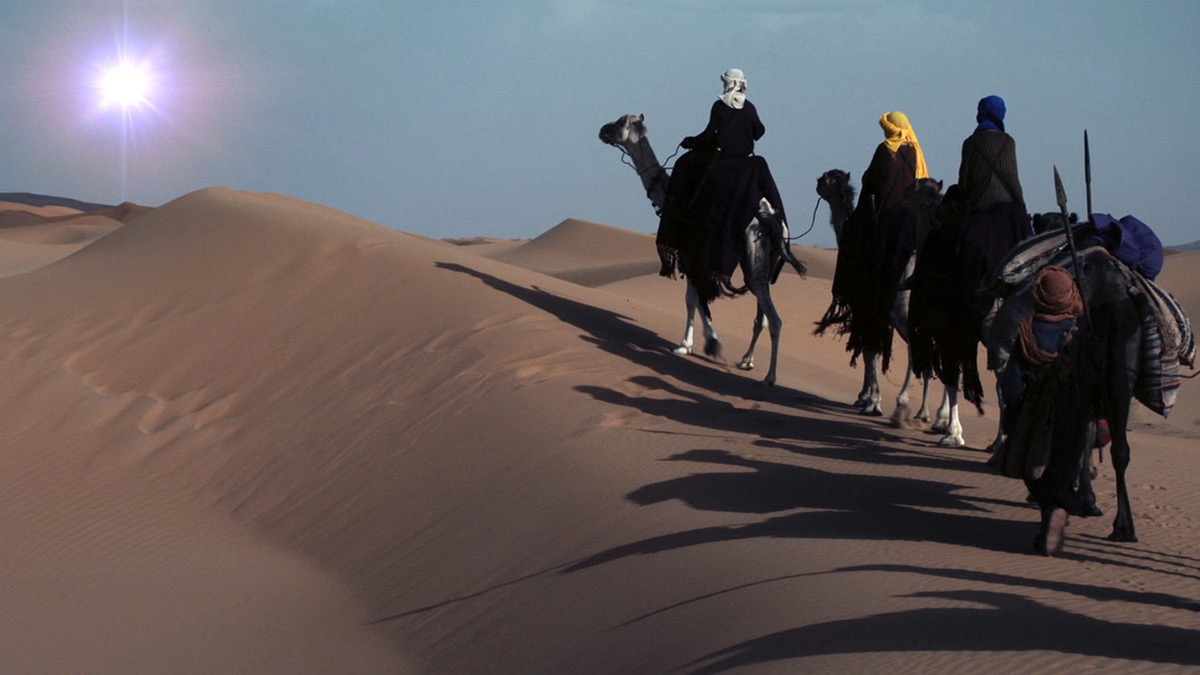 In Jesus, there are no "out-ies" or pariahs or unwanted!
For you are all children of God through faith in Christ Jesus. And all who have been united with Christ in baptism have put on Christ, like putting on new clothes. There is no longer Jew or Gentile, slave or free, male and female. For you are all one in Christ Jesus. And now that you belong to Christ, you are the true children of Abraham. You are his heirs, and God's promise to Abraham belongs to you (Galatians 3:26—29 NLT).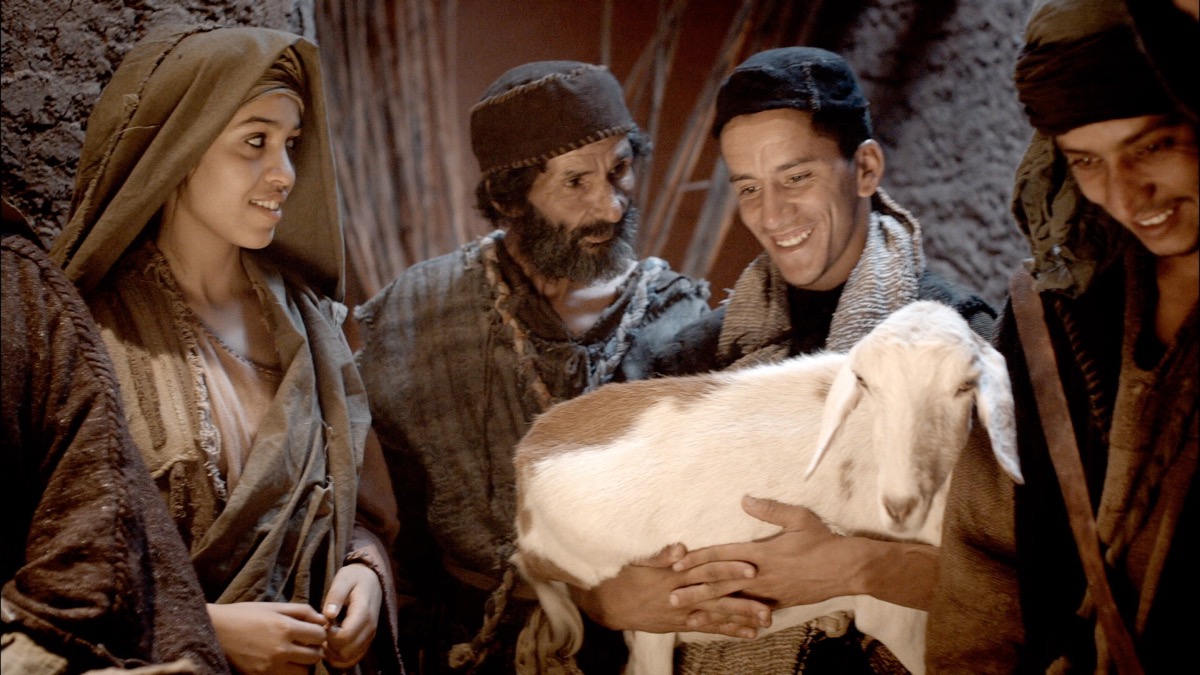 ---
---
Special thanks for the use of the Jesus images in Phil's blog, "The Jesus Window," to Free Bible Images and the The Lumo Project.