I no longer call you servants, because a servant does not know his master's business. Instead, I have called you friends, for everything that I learned from my Father I have made known to you (John 15:15).
Why am I so blessed?
Why are we so blessed?
Jesus calls us his friends!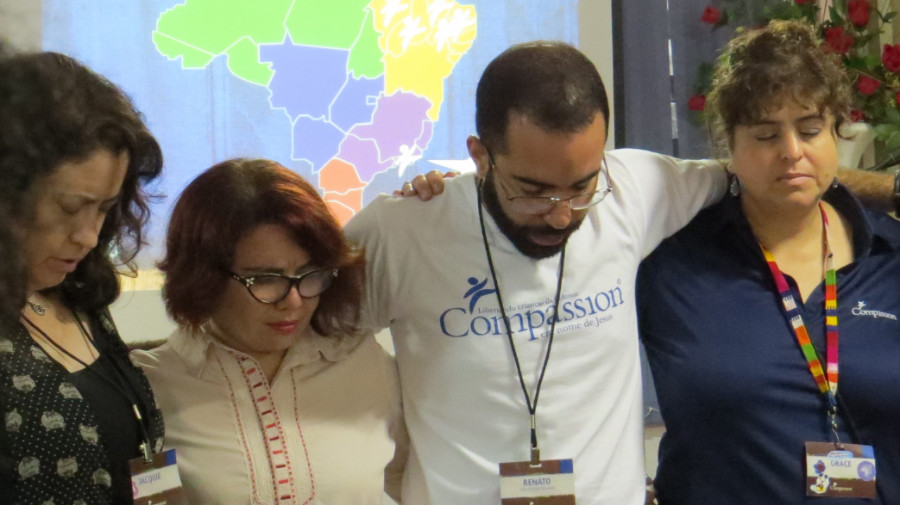 We can call each other friends because of the grace of Jesus. We are enduring friends because of the love of God. We are forever friends because of our fellowship in the fellowship of the Holy Spirit.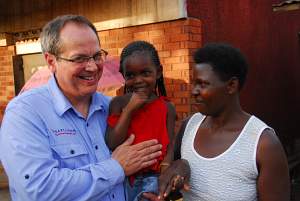 The old family saying may declare, "Blood is thicker than water!" In Jesus, however, being "blood" is trumped by being friends in Jesus. Our bond in the Spirit is thicker than blood. In fact, our bond in the Spirit is bought by the blood of Jesus. The love of God, the grace of our Lord Jesus, and the fellowship of the Holy Spirit make us family and friends, forever.
Having been blessed to travel all over the world. I've gotten to share fellowship and worship with people who look different than I do, speak different languages than I speak, and live in circumstances far different than my life circumstances. But what sweet joy it is to be friends in Jesus. We open the same scriptures. We share bread and wine from the same Table of grace. We share similar songs even if the languages we use to sing are different. In Jesus, however, we feel an instant resonance with each other when we meet. We know in the core of our souls that we are family despite our differences. We are Jesus' friends. We are each other's friends. We are forever friends!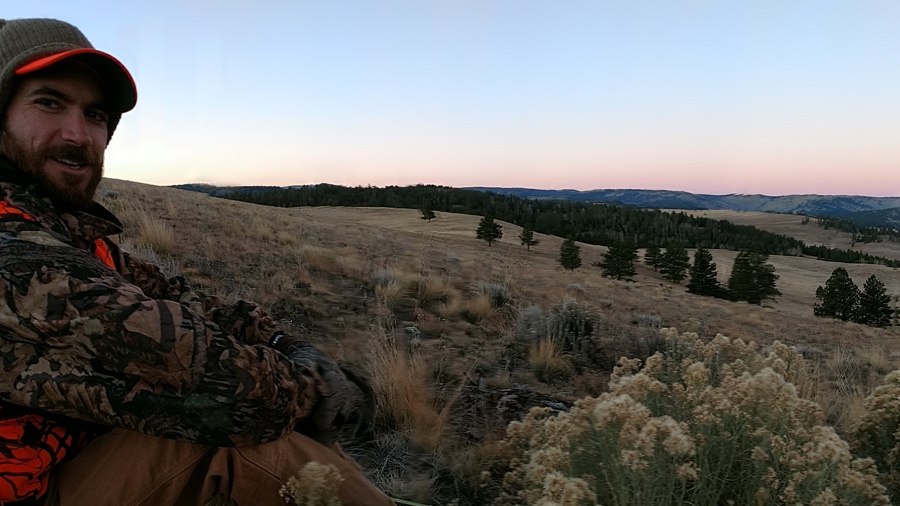 After a week of spending time in the mountains with friends "far from the things of man,"[NOTE 1] I am profoundly and deeply convicted of how richly I have been blessed with the friends God has given me:
Friends of both genders and those who are gender confused, each trying to live in holiness wanting to honor the Lord's call to be his disciple and his friend (John 15:12-17).
Friends who share similar passions and hobbies and friends who don't understand my passions and hobbies, yet with whom I share fellowship and a deep commitment to living for Jesus as Lord.
Friends of all different kinds of skin tones, languages, and cultures, yet who share a passion for the people in their lives come to know the love and grace of God in Jesus.
Friends who drive nice cars, low-end get-you-there models, hybrids, gas-guzzlers, junk heaps, and folks who will never have cars, yet who live for Jesus and who would go anywhere (by car, plane, bicycle, or foot) to share Jesus with someone who needs to know him.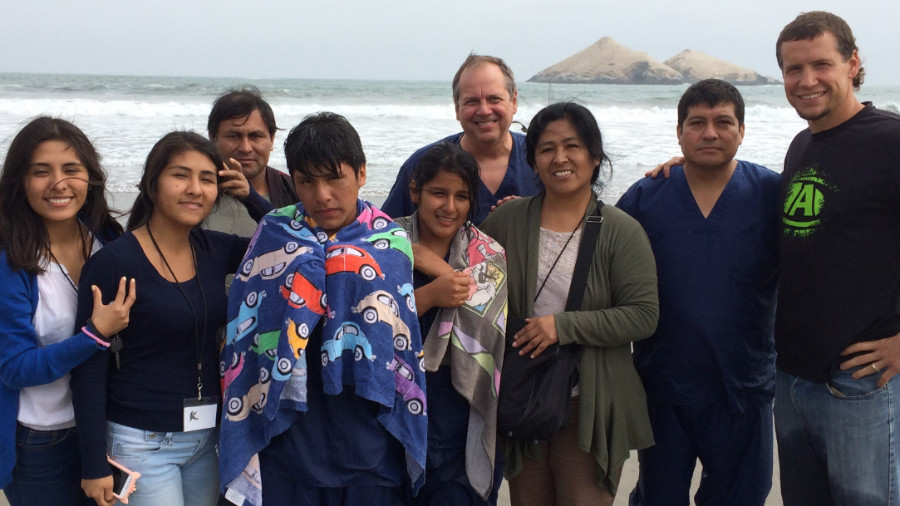 Why? Why am I so blessed with this kaleidoscope of friends?
Jesus!
Jesus calls me his friend. Jesus calls them his friends. He makes us friends, forever. Though culture, language, and distance separate us now, Jesus gave us his promise:
After this I looked, and there before me was a great multitude that no one could count, from every nation, tribe, people, and language, standing before the throne and before the Lamb. They were wearing white robes and were holding palm branches in their hands. And they cried out in a loud voice:

"Salvation belongs to our God,
who sits on the throne, and to the Lamb."

(Revelation 7:9-10).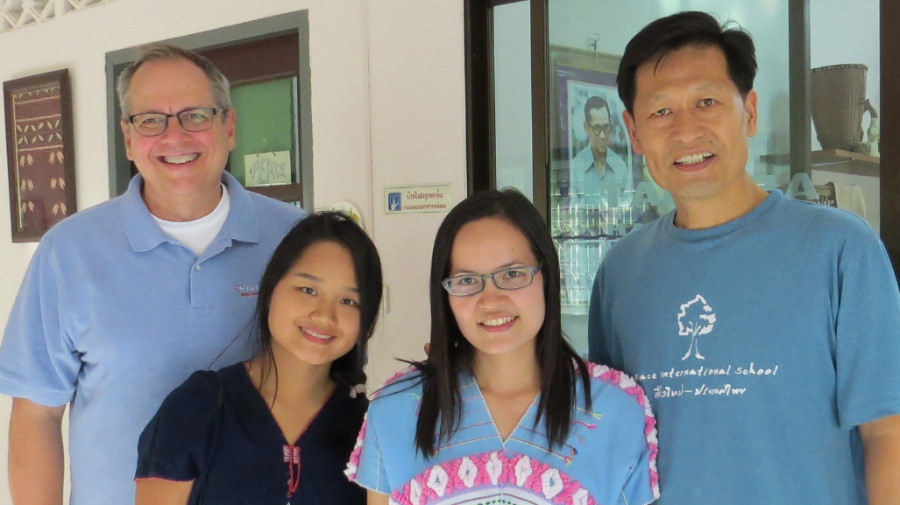 Jesus' friends are friends forever[NOTE 2] because of Jesus. How cool is that? What a blessing! What a shared future! What a reunion party still to come! We are eternally blessed to be friends in Jesus.
Yes, dear reader, we are friends! How blessed we are! O what joyous meeting and reunion that lies ahead for us — regardless of how hard it is to understand each other, how far apart we may live today, or how different our lives may appear to others. We share Jesus. Jesus calls us friends. We are friends in Christ.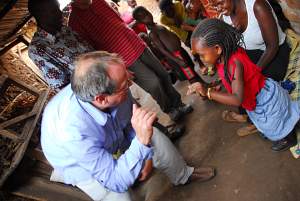 Thank you, Jesus, for the friends you've given us: forever friends connected through your love, the Father's grace, and fellowship of the Holy Spirit.
Yes, Lord Jesus, thank you for calling us, friends!
Yes, dear friends, may this blessing from the apostle Paul, be ours:
May the grace of the Lord Jesus Christ, and the love of God, and the fellowship of the Holy Spirit be with you all (2 Corinthians 13:14).
O LORD God, of all the many blessings you have given to me through your grace, as I approach Thanksgiving, I want you to know my heartfelt appreciation for family and friends who are forever!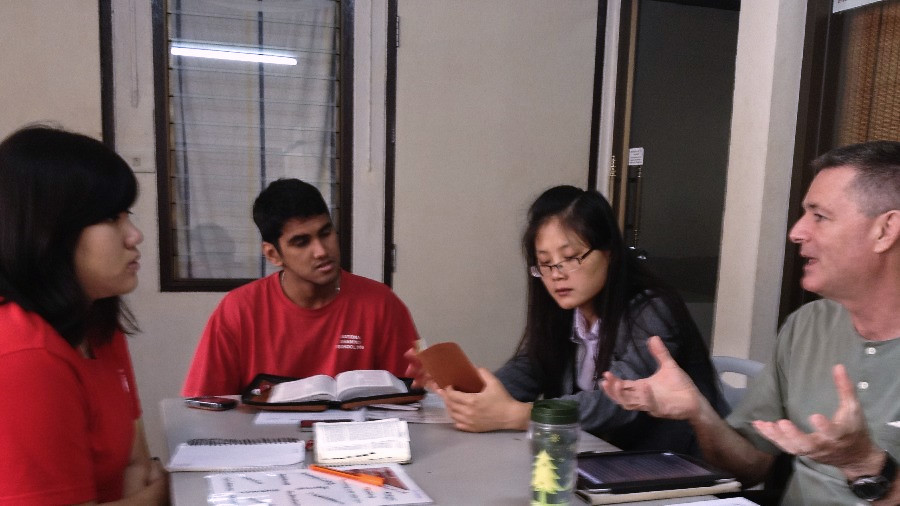 ---
NOTES:
[NOTE 1] This phrase comes from one of my favorite quirky old movies, Joe Versus the Volcano.
[NOTE 2]
Here's an old Michael W. Smith classic, that celebrates being friends forever and what it means when we temporarily part company but can look forward to reunion: