Then Ananias went to the house and entered it. Placing his hands on Saul, he said, "Brother Saul, the Lord — Jesus, who appeared to you on the road as you were coming here — has sent me so that you may see again and be filled with the Holy Spirit."

Immediately, something like scales fell from Saul's eyes, and he could see again. He got up and was baptized, and after taking some food, he regained his strength.

Saul spent several days with the disciples in Damascus.

At once he began to preach in the synagogues that Jesus is the Son of God.

All those who heard him were astonished and asked, "Isn't he the man who raised havoc in Jerusalem among those who call on this name? And hasn't he come here to take them as prisoners to the chief priests?"

Yet Saul grew more and more powerful and baffled the Jews living in Damascus by proving that Jesus is the Messiah (Acts 9:17-22).
Show a man his failures without Jesus, and the result will be found in the roadside gutter.
Give a man religion without reminding him of his filth, and the result will be arrogance in a three-piece suit.
But get the two in the same heart — get sin to meet Savior and Savior to meet sin — and the result just might be another Pharisee turned preacher who sets the world on fire.
Saul to Paul.

The apostle Paul never took a course in missions. He never read a book on church growth. He was just inspired by the Holy Spirit and punch-drunk on the love that makes the impossible possible: salvation.
Saul called on Jesus' name — and His name only.
He got a new name, Paul, and even more, he received a new life.
May the same happen again.
---
Hear the glory of this truth as Saul, now turned Paul, praises God:
I thank him who has given me strength, Christ Jesus our Lord, because he judged me faithful, appointing me to his service, though formerly I was a blasphemer, persecutor, and insolent opponent. But I received mercy because I had acted ignorantly in unbelief, and the grace of our Lord overflowed for me with the faith and love that are in Christ Jesus. The saying is trustworthy and deserving of full acceptance, that Christ Jesus came into the world to save sinners, of whom I am the foremost. But I received mercy for this reason, that in me, as the foremost, Jesus Christ might display his perfect patience as an example to those who were to believe in him for eternal life. To the King of the ages, immortal, invisible, the only God, be honor and glory forever and ever. Amen (1 Timothy 1:12-17 ESV).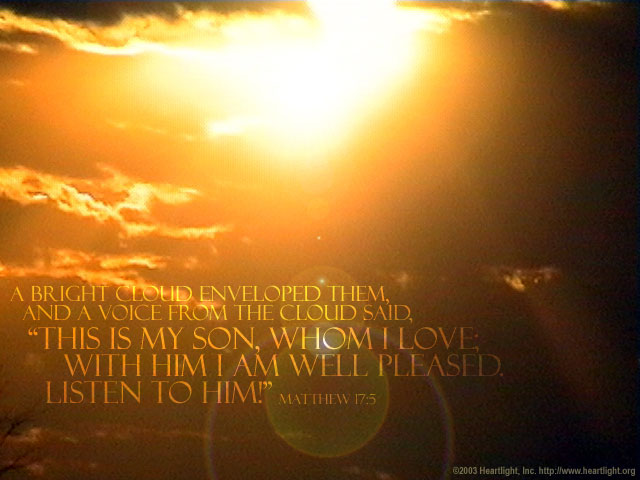 ---
---
He got a new name, Paul, and even more, he received a new life.