Articles Tagged 'In Charge'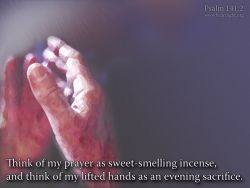 Max Lucado reminds us of the great power of praying in Jesus' name.
07/23/2016 by Max Lucado
Jackie Halstead reminds us of our need to slow down and let God lead us instead of thinking we can be in charge of our own lives.
10/04/2013 by Jackie Halstead, Ph.D.