Articles Tagged 'Granddaughter'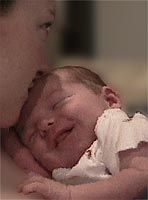 Tom Norvell talks about his first grandchild, a granddaughter, being born in New York.
11/22/2011 by Tom Norvell
Russ Lawson talks about talking with his kids and grandchildren on the phone and how precious it is to him and how God longs to hear from us in much the same way.
10/13/2009 by Russ Lawson
Kelly Breece talks about taking her daughter to see her grandmother and how she discovers a homemade book nearby that blesses them all.
05/11/2009 by Kelly Breece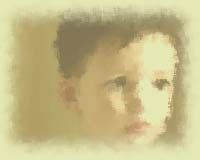 Rubel Shelly tells a story about a granddaughter named Avery who shared her grandpa with a little boy alone on grandparents' day at her school.
11/06/2008 by Rubel Shelly
Russ Lawson shares some things from his granddaughter that helps us understand that we are God's children.
06/15/2008 by Russ Lawson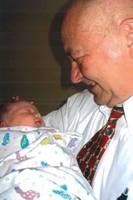 Our families are our greatest legacy. Our greatest prayer for them must be that they find the Lord.
09/12/2007 by Steve Ridgell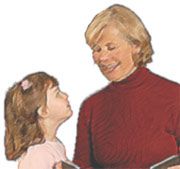 Joey's granddaughter Landrye has taught him a great deal about God's grace.
04/03/2007 by Joey Cope
A grandchild celebrates birthday one and a grandmother celebrates birthday fifty and both rejoice in the gift of now.
08/31/2006 by Teresa Bell Kindred
We often need children to help us see again with the eyes of innocence and call us back to godly mercy and kindness.
09/05/2004 by Joey Cope
God is always there to see us through.
01/01/2004 by Melva Cooper
Nothing blesses us than to see those we love being generous with others -- that's true thanksgiving!
11/28/2003 by Melva Cooper