Articles Tagged 'God With Us'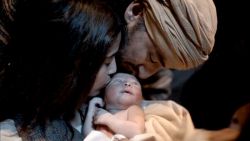 James Nored and Phil Ware remind us to push past the glittering lights of Christmas and see that God came to be one of us in the gritty and dangerous birth of Jesus of Nazareth to a virgin named Mary and her faithful to Torah husband to be, Joseph the car
06/05/2020 by James Nored & Phil Ware
James Nored and Phil Ware remind us to push past the glittering lights and see that God came to be one of us in the birth of Jesus of Nazareth.
05/19/2019 by James Nored & Phil Ware
Phil Ware challenges us to remember that Jesus was God made touchable and that Communion makes God touchable to us again.
07/08/2017 by Phil Ware
Max Lucado reminds that Jesus, the Son of God, the Christ and Messiah, came to us in a manger in Bethlehem.
12/03/2016 by Max Lucado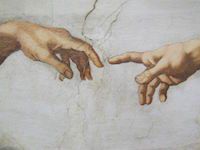 So a little boy was born, named Immanuel. He was a living sign from God, a reminder that God is with his people. Because Ahaz wouldn't listen and wouldn't put his trust in God, his nation would suffer defeat. But he had in this young boy the constant remi
12/17/2014 by Tim Archer