Articles Tagged 'Champion'
Phil Ware lead through worship in song, the Lord's Supper, a powerful message from God's word about the blessings in obedience to give us the freedom to become all that God intended us to be.
11/08/2020 by Demetrius Collins & Phil Ware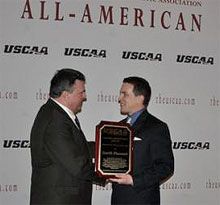 Rubel Shelly talks about friend and coach Garth Pleasant of Rochester College and his great coaching career and his training and raising up of young men.
05/23/2011 by Rubel Shelly
Rubel Shelly reminds us that we've got to look past our own failures and low view of our own importance and learn to rejoice because we are each a child of the King.
07/15/2008 by Rubel Shelly