Articles Tagged 'Ascension'
Phil Ware begins an eight-part series on eight truths that turned the world upside down, a look at the early verses of the book of Acts.
01/09/2019 by Phil Ware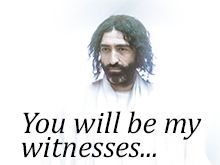 Mark Frost continues his series on Acts scene 1, with a great article on being witnesses built around Acts 1:8 and about reaching the world -- here, near, and far.
11/02/2014 by Mark Frost
Phil Ware continues his series on the mission trip to Sagrada Familia, The Community in Lima, Peru, and ties it in this article or post to Jesus' ascension.
07/25/2011 by Phil Ware