Articles Tagged 'Animals'
James Nored and Phil Ware look at Genesis 1 and the Bible's story of Creation and remind us that we are fearfully and wonderfully made.
01/10/2020 by James Nored & Phil Ware
Phil Ware reminds us of the discontinuity, the absolute collision, of the grime of our world and the glory of God in the birth of Jesus.
05/16/2018 by Phil Ware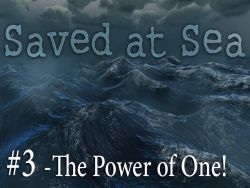 Phil Ware continues his Saved at Sea series and in this third message reminds us of Noah for Father's Day and also emphasizing the importance of godly and righteous men and dads and the power of their influence.
06/21/2015 by Phil Ware
Rick Brown reminds us of a messy Christmas long ago and the messy time in which Jesus was born.
12/20/2011 by Rick Brown