---
We know the mountaintop imagery. We long to have a mountaintop experience. So when Dr. Martin Luther King used that image in his famous speech to sanitation workers in Memphis, we "got" what he meant when he said he had been to the mountaintop:
Well, I don't know what will happen now. We've got some difficult days ahead. But it doesn't matter with me now. Because I've been to the mountaintop. And I don't mind. Like anybody, I would like to live a long life. Longevity has its place. But I'm not concerned about that now. I just want to do God's will. And He's allowed me to go up to the mountain. And I've looked over. And I've seen the promised land. I may not get there with you. But I want you to know tonight, that we, as a people, will get to the promised land. And I'm happy, tonight. I'm not worried about anything. I'm not fearing any man. Mine eyes have seen the glory of the coming of the Lord.
ONE
Dr. King spoke these words on April 3, 1968, a day before he was assassinated. He talked to them as a preacher and believer in Jesus. I don't know about you, but these words feel as appropriate today as they were over fifty years ago. Coming out of 2020 and a year full of so many challenging problems, we know there are more difficult days ahead. The real question is whether we will face them with faith and believe that we can make it to the mountaintop?
Deep in our hearts, we mortal humans long to know if there is a mountaintop experience with God that we can have? Should we expect to meet God and find life, joy, meaning, and purpose because we have experienced his presence and know that he is real?
Being stuck in our routines magnifies our longings for a God-based mountaintop experience. Many feel caught in an auto-repeating Groundhog Day experience with COVID-19. Day after day, we go through the same repeated patterns of life interrupted. We are separated from other people — extended family, friends, church brothers and sisters, co-workers — while not experiencing what we would normally do. We have put off trips. We have delayed visits to our families and missed holidays with loved ones. We have cut short our emotional engagement with others. We don't go out and mingle with other people or share in social events.
Where can we find fresh motivation during this time of muted living?
How do we stay on the treadmill of daily sameness with low expectations of change?
Can we wait on the vaccine level to reach that safe point to circulate socially, again safely?
Do we have reasons to live with hope when our dominant motivation is not to catch a virus?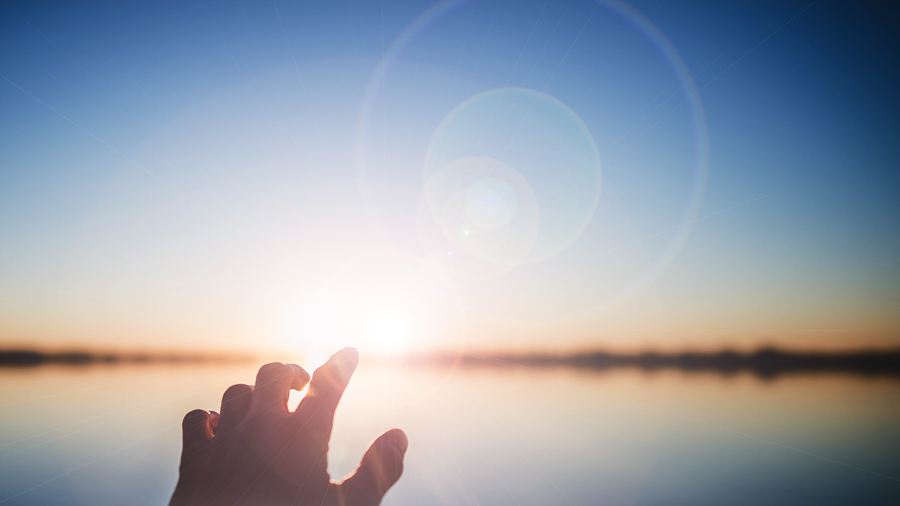 We desperately need to know that we can have a mountaintop experience with God, now! Maybe more than ever in our lifetimes, we need to know that God wants to be real to us. The Lord Jesus wants to be present with us. The Holy Spirit yearns to bring back joy, hope, and peace to us. And, we want the promise of Paul's blessing to be real for us:
May the God of hope fill you with all joy and peace as you trust in him, so that you may overflow with hope by the power of the Holy Spirit (Romans 15:13).
---
---
James challenges us in today's video to know that we can find our way to the mountaintop again, with Jesus. This week in our series on "From Creation to New Creation," James speaks about meeting God on the mountains and moving from "Sad to Joyful" as we face the challenges of life:
---
---
The Gospel of Matthew uses mountains and mountaintops as the scenes for some of Jesus' greatest moments of teaching and ministry:
His defeat of Satan during his temptations — Matthew 4:7-11.
The Sermon on the Mount — Matthew 5:1, 8:1.
Time alone with God to pray — Matthew 14:22-27.
Healing and teaching ministry — Matthew 15:29-31.
The Transfiguration and affirmation of the Father — Matthew 17:1-13.
The Great Commission — Matthew 28:16-20.
Matthew also emphasizes that we can experience God as Immanuel — God is present and real, with us — in four ways. He wants us to know that we can have a mountaintop experience with God in our life as a disciple in four ways:
Being stuck in our routines magnifies our longings for a God-based mountaintop experience.
Encountering Jesus in his story — Matthew 1:23.
Encountering Jesus in genuine fellowship and spiritual community — Matthew 18:20.
Encountering Jesus when compassionately caring for those in need — Matthew 25:40.
Encountering Jesus when we seek to make disciples by going outside our comfort zone to baptize others and teach them what Jesus commanded — Matthew 28:18-20.
(For more on these four ways to experience Immanuel, God with us, through Jesus, see Phil's recent article, "Experiencing Immanuel," and also read the context of each of these key verses above.)
---
---
God wants to meet us in Jesus to encounter him and know that he is real. He wants to call us to the mountaintop so that we can have the escape the monotony of our world caught in the grips of a pandemic. He wants us to move from sad to joyful because we know our lives here are not in vain (1 Corinthians 15:50-58)!
In the times we now face, we need to claim the promise rooted in an old Psalm of faith and praise:
For who is God besides the LORD?
And who is the Rock except our God?
It is God who arms me with strength
and keeps my way secure.
He makes my feet like the feet of a deer;
he causes me to stand on the heights (Psalm 18:31-33).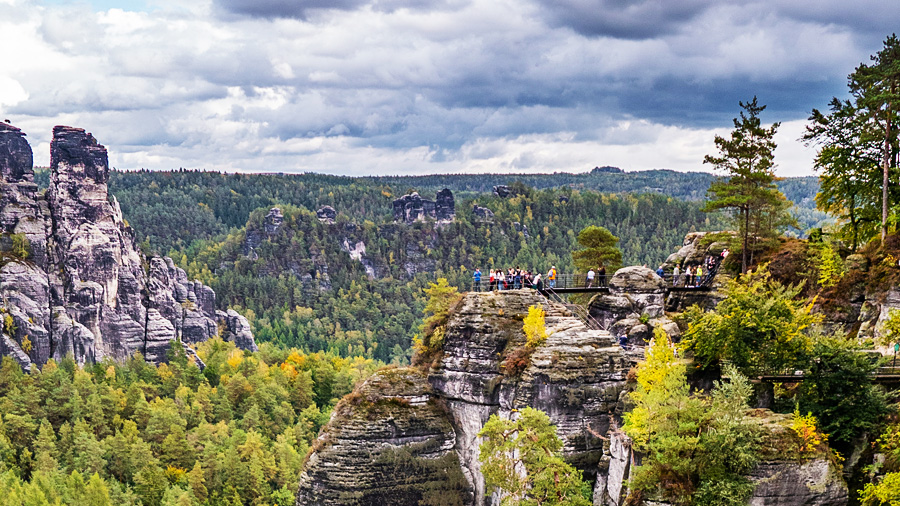 ---
---