Articles Tagged 'Groundhog'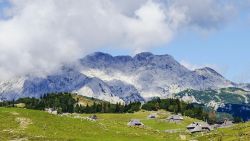 Phil Ware and James Nored speak to the isolation pandemic accompanying COVID-19 and share ways and invite us to share ways to find joy and hope on the mountain with Immanuel.
02/02/2021 by James Nored & Phil Ware
Like the movie Groundhog Day, life can seem like an endless cycle of meaningless days, an unending quest for happiness. The author of Ecclesiastes tells us the secret to escaping the cycle.
02/02/2011 by Tim Archer