If you have listened to children play, sooner or later, you have heard them say — sometimes rather loudly — "That's not fair!" They often have a sense of fairness that revolves around what they want and when they want it. Children want the world tilted in their favor. Anything other than what they wish — if they don't win a game, if they don't get to play with their favorite toy, if they don't get to do what they want when they want it — is unfair. (If we are honest, those of us who are supposed to be adults feel much the same!)
God's chosen people, the Hebrews — also called Israelites — knew oppressive unfairness in Egypt. Joseph had brought his family to Egypt, where they were treated royally, at first. Joseph, who had been brought to Egypt unjustly, became God's agent of God's blessing to Egypt and all the rest of the nearby world. He had predicted the great famine and was put in charge first to conserve Egypt's blessed harvests. Then, during the famine, his wise preservation of grain-fed Egypt and the world.
Over time, however, the Pharaohs forgot their promises to the Hebrews. They refused to see the Israelites as a blessing. The Egyptians resented these foreigners among them and began to oppress them in cruel slavery. The Egyptians wanted the world tilted in their favor, and they had the power to tilt their world to favor only them. For hundreds of years, God's people were oppressed and abused in slave labor. James talks about this in today's video:
None of us likes to be treated unfairly whether we are children or adults. No human has the right to enslave another human being. We understand this kind of unfairness. But there are all sorts of bondage and slavery. Sin, addiction, poverty, lack of education, crushing debt, chronic illness, bias, racism, and famine all are forms of oppression that people can face in our world. God's people today can also face persecution because of the hostility of some governments toward Christians. What are we supposed to do in these situations? How are we to handle them?
God's great story of redemption reminds us of three truths that we must take with us as we live in a world that always seems to tilt away from fairness.
God did not forget his people in the past during their times of suffering.
As we will see with the Hebrews and their oppression in Egypt, God heard, saw, and knew about the suffering of his people, so he came down to help them through Moses (Exodus 3:6-10). Throughout the story of the Bible, our great God came down to help his people using human deliverers to do his will. If God brought deliverance for them, then, we can trust that he sees, hears, and knows our struggles today. We can trust that our help is on its way and that every nation, every ruler, and all people one day will bow to honor God's Messiah, our Christ, and Savior, Jesus (Philippians 2:10-11). We can trust that God is faithful because we know his long story of faithfulness from stories like Moses and the Exodus from Egypt. We can hang on to the promise that God will never abandon us (Romans 8:32-39).

God has given us principles that we can live during troubled times.
When we face suffering, oppression, and unfairness; we can turn to the Scriptures to know how to live in difficult times. While the story of Moses and the Exodus is exciting and inspiring, we are told less about how we are to live during these tough times. However, in the New Testament, the letter of 1 Peter and the book of Revelation are written to help us know how to endure, to live as God's holy people, to hang on to hope, and to live in ways that bring God's blessing in the middle of our unfairness. Our role isn't just to be faithful, but it is also to bring God's blessing to those around us. Notice what Peter told Christians facing persecution and unfairness:

But in your hearts revere Christ as Lord. Always be prepared to give an answer to everyone who asks you to give the reason for the hope that you have. But do this with gentleness and respect, keeping a clear conscience, so that those who speak maliciously against your good behavior in Christ may be ashamed of their slander. For it is better, if it is God's will, to suffer for doing good than for doing evil. For Christ also suffered once for sins, the righteous for the unrighteous, to bring you to God (1 Peter 3:15-18).

God wants us to bring his deliverance and his kingdom values to life on earth today.
As we will see in the coming weeks; God did deliver his people from the brutal oppression of Pharaoh and the Egyptians and other oppressors who came later. Once God's people were delivered, the LORD gave them his Law, and he had principles they must obey about how they treated others. God's deliverance of his people from oppression was not so that they could oppress their enemies. God wanted his people to treat others differently. He made clear that those who were vulnerable, those who were facing other kinds of oppression — like widows, the fatherless, foreigners, and the poor in the land — were treated kindly and fairly (Deuteronomy 10:18; 24:17-21). Jesus reiterated what God had told his people through Moses: "Love your neighbor as yourself" (Leviticus 19:18; Matthew 19:19; 22:39). To God's people, we pledge to value others and treat others as he would, bringing the principles of heaven down to earth as we seek to live out God's kingdom and its righteous character and gracious compassion in our world, now (Matthew 6:10, 33).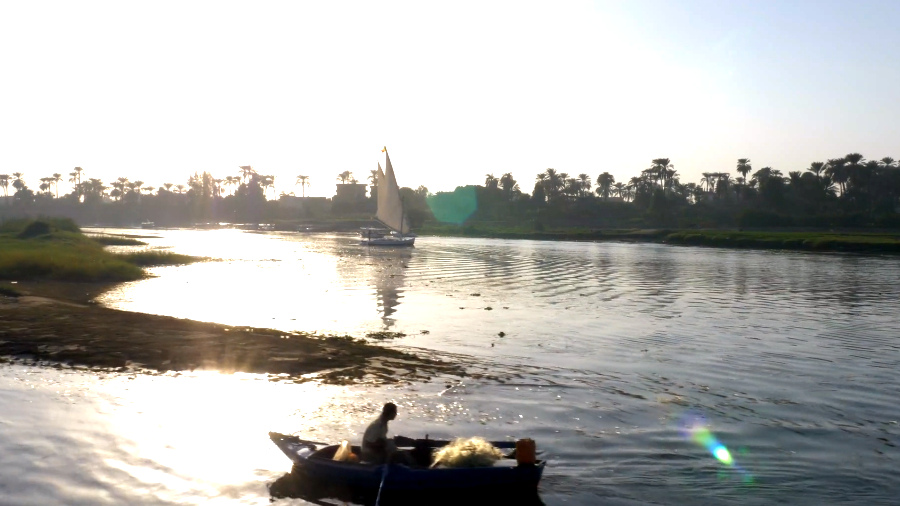 Our children are right about our world in declaring, "That's not fair!" Our world isn't fair. Our role in this unfair world is to join God in living differently. We are here to be the LORD's agents of a higher principle than fairness. We are here in this world to be God's agents of redemption.
We hope you will continue to join us as we continue on our journey of redemption and answer God's call to live to a higher standard, a kingdom standard as we both pray and live for God's will to be true on earth as it is in heaven!
Our world isn't fair. Our role in this unfair world is to join God in living differently.
As we finish our thoughts this week, we can't help but remember our brothers and sisters from all over the world who are facing suffering and persecution right now because of their faith in Jesus. For more information, we steer you to Voice of the Martyrs.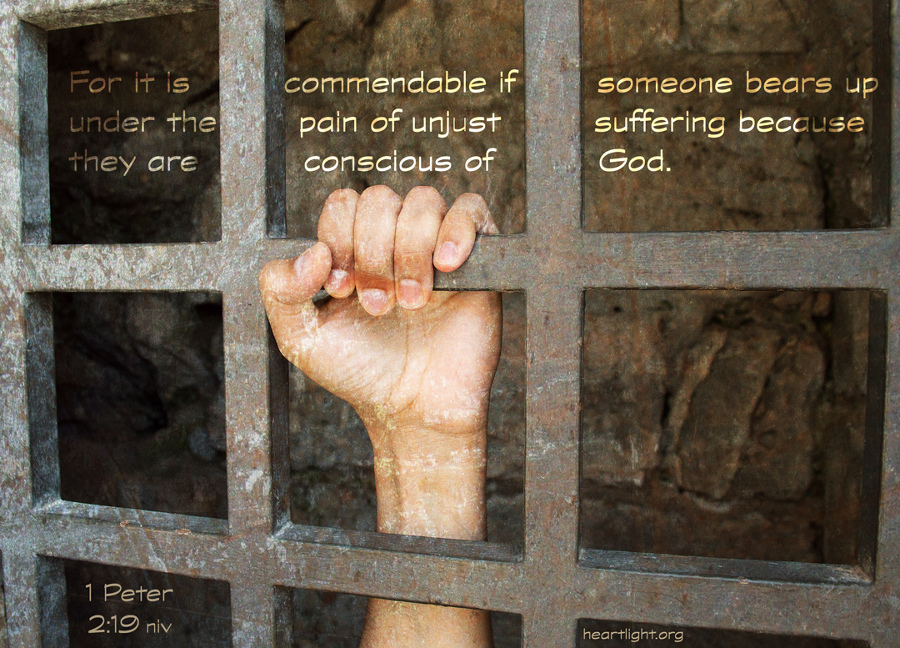 ---
---