While many around us are still recovering from "Black Friday," most of us hunger for a spiritual preparation for Christmas. At
Heartlight.org
, we wanted to share a set of daily Bible readings that we have found helpful to prepare us to welcome Jesus into our hearts during the Christmas season. Most folks know that Jesus probably was not born this time of year, however, talking about Him around Christmas can be easier than at any other time of year. So, let's do more than squeeze Jesus into our few spare moments between our shopping, travel, party, and holiday plans. Let's remind ourselves of the truth of Jesus' identity so we can respectfully share our faith with others when they ask (1 Peter 3:15-16).
Daily Bible Reading Suggestions for December:
For each day of December, you find a suggested reading that can bring you closer to the Lord and what His birth means for all of us. Invite the Holy Spirit to speak to you through these inspired words about God's eternal Word, Jesus of Nazareth (John 1:1-18).
Galatians 4:4-5; Luke 1:1-5
1 Peter 1:3-12
1 Peter 3:15-17
Ephesians 1:3-11
Colossians 1:15-23
John 1:1-5
Genesis 1:1-5; John 1:5-9
Genesis 1:26-31; John 1:10-11
John 1:14-18
John 8:31-58
Hebrews 1:1-3
Hebrews 2:14-18
Hebrews 4:16-18
Philippians 2:5-11
Isaiah 53; 57:15
Luke 1:5-17
Luke 1:18-25
Matthew 1:1-17
Luke 1:26-37
Luke 1:38-45
Luke 1:46-56
Luke 1:57-66
Luke 1:67-80
Matthew 1:18-25
Luke 2:1-20
Luke 2:21-24
Luke 2:25-35
Luke 2:36-38
Matthew 2:1-18
Matthew 2:19-23
Luke 2:39-52

Let's purposely seek Jesus during December.
Daily Application:
As we read the Bible each day, we want to ask the Holy Spirit to help us answer four basic questions as we read:
What does Jesus want me to know about Him?
What does Jesus want me to feel about what I've learned?
What does Jesus want me to do based on what I've learned from Him and about Him?
Who does Jesus want me to share what I've learned from Him this week?
In Depth with Jesus:
We also invite you to join us in our more in-depth journey each day with Jesus in our daily devotional called, A Year with Jesus. In December, this daily devotional will also focus on Advent and the first coming of Jesus. As the year progresses, we will let Jesus guide us through the New Testament as we seek to be His disciples today!
Final Thoughts:
God came to earth as Jesus of Nazareth. God chose to come to us as one of us. He did so at great cost and with great purpose. Let's prepare our hearts for Jesus to come to us anew. Let's lean in to receive God's message of love and grace for us in the birth of His Son and our Savior, Jesus of Nazareth!
In the past God spoke to our ancestors through the prophets at many times and in various ways, but in these last days he has spoken to us by his Son, whom he appointed heir of all things, and through whom also he made the universe. The Son is the radiance of God's glory and the exact representation of his being, sustaining all things by his powerful word. After he had provided purification for sins, he sat down at the right hand of the Majesty in heaven (Hebrews 1:1-3).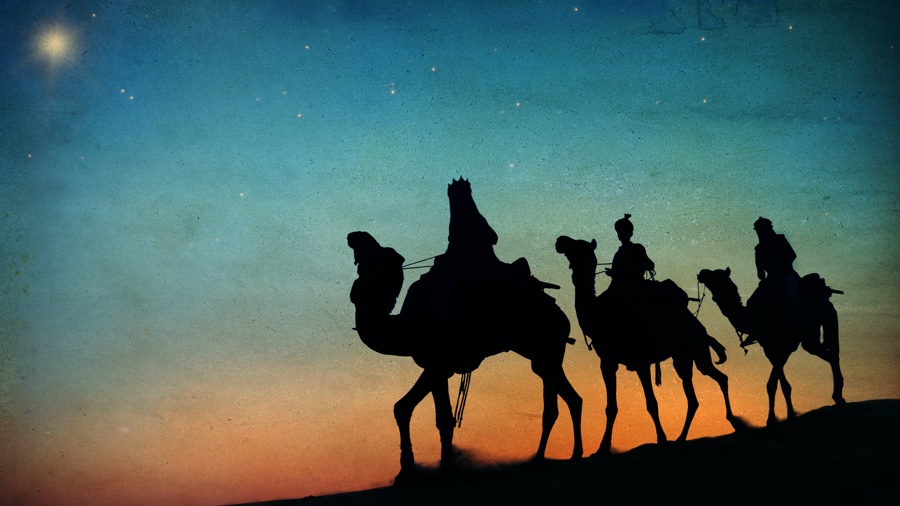 ---
---