You know what I don't remember about my childhood Christmases?
I don't remember anything being especially decorated.
I don't remember Pottery Barn centerpieces or adorable buntings hung from the mantle or expensive holiday pillows or monogrammed stockings.
I don't remember time-consuming DIY projects or a Pinterest-worthy tree or anything that would make one declare, "That is so precious. I must Instagram it immediately." Or tack it to the church bulletin board or whatever you did in 1994.
That all might have been there. But if it was, I don't remember.
But here's what I do remember.
I remember the Christmas tree nestled into the corner of my grandparents' living room with colorful lights and mismatched ornaments.
I remember my mom, Nana, and aunts sitting on the couch holding hands, catching up on all the scuttlebutt while the men displayed just how many brain cells had been dedicated to sports' facts.
I remember Poppi stooping down to sweep up the dirt we'd tracked in while unloading our suitcases.
I remember laughter, rambunctious screams, and the hum of the dust buster (he couldn't quite get all of the specks with the broom alone).
I remember hearing Super Mario disappear into a green pipe (dudda-dudda-dudda) just before heading outside to enjoy a walk to 7-11 for Slurpees with my cousins in the 70-degree December weather.
I can still feel the excitement of being together, of arrival, the feeling of love so thick and sticky it's unavoidable. Hugs and kisses were given out like candy and received like healing balms.
I remember all of that so vividly.
My grandparents' house was not particularly beautiful. It was small and unassuming. Nothing you'd ever see on any Pinterest board.
But as a child, if asked the most beautiful place in the world, that little house would have been the uncontested winner. In my innocence, beauty was still dictated by joy, by love, and by goodness. I had not yet been jaded by airbrushed, staged, or filtered photos. The epitome of beauty to that 9-year-old girl was a 1,800 square foot ranch-style home with tan carpet and popcorn ceilings.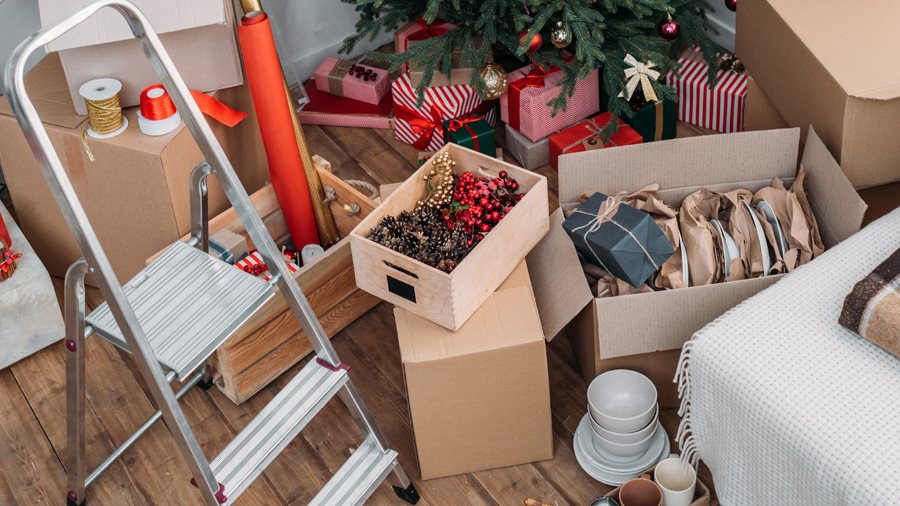 T'is the beauty of the Christmas story.
That night with the cows and the straw and the literal crap, the scene didn't look much like an Anthropologie catalog.
You see, God didn't even wrap the gift. He didn't adorn it with a big tulle bow. He didn't cover it with the most expensive of wrapping papers. God did not bother himself with trappings, tinsel, or sparkly glitter. The beauty of that moment was not to be found in the package, but the contents.
God stooped down from the Heavens to place his infant son in a dank, drafty stable as if to demand we recognize the beauty of humility.
He picked this, this beginning. Because he knew our idols would someday reek of perfectionism and opulence, of measuring up and looking the part, of vanity.
The beauty of that moment was not to be found in the package, but the contents.
So this Christmas, I want to stop feeling the need to wrap up and dress up and put up and pin up. I want to be a gatherer of imperfect people, not perfect pictures. I want to prioritize the preparing so that it's less about creating the most beautiful home for everyone else to envy and more about creating the most holy space for my family to sit at the tiny feet of a tiny Savior.
This story of a baby King is beautiful. Not because he came in splendor. Not because he came in glory. Not because he came in luxury. But because he gave up the splendor and the glory and the luxury to come at all.
Jesus is easily found in spaces untouched by my desire to put my own greatness on display. I must be careful not to hide him.
In twenty years, I can only hope that my children's memories will be similar to mine: full of laughter, love, and ugly houses.
Just kidding. I still want a cute house. So shoot me.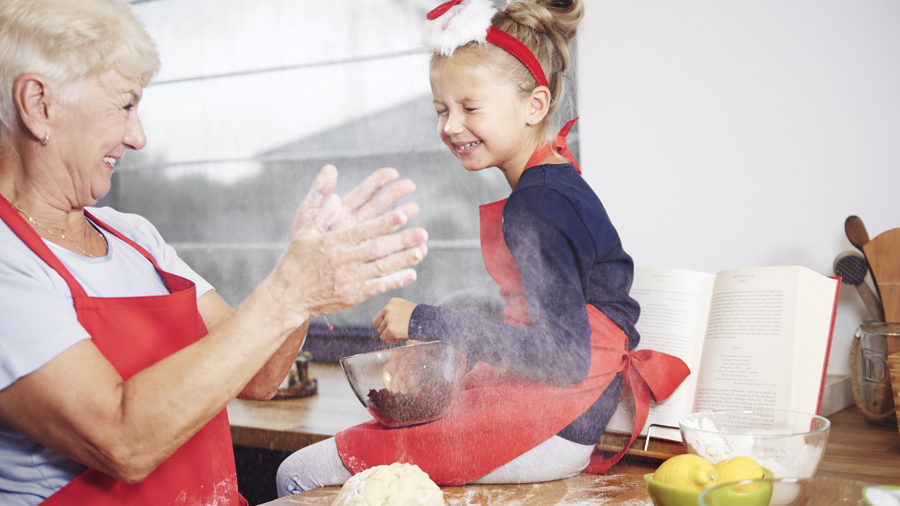 ---
---
We are thrilled that Jordan's article was shared earlier this December on "The Today Show" and we are thankful for Jordan's growing influence online as a real-to-life mom who is passionate about Jesus and honest about her own journey to follow him!
From all of us at Heartlight.org, Merry Christmas and may the grace of Jesus' first Advent fill your hearts in anticipation of his second and glorious Advent!