Heeding God's Word is more critical than fighting God's war. Indeed, heeding God's Word is fighting God's war. Conquest happens as the covenant is honored. Do you want the abundant life that Jesus promised (John 10:10)?
Obey God's commands!
What's that? You thought that the abundant life was birthed from ecstatic utterances or midnight messages from heaven? Sorry to disappoint you.
"Obedience," wrote C.S. Lewis, "is the key to all doors."
Don't think for a second that you can heed the wrong voice, make the wrong choice, and escape the consequences. At the same time, obedience leads to a waterfall of goodness not just for you but also for your children, your children's children, and great-grandchildren. God promises to show "love to a thousand generations of those who love me and keep my commandments" (Exodus 20:6 NIV).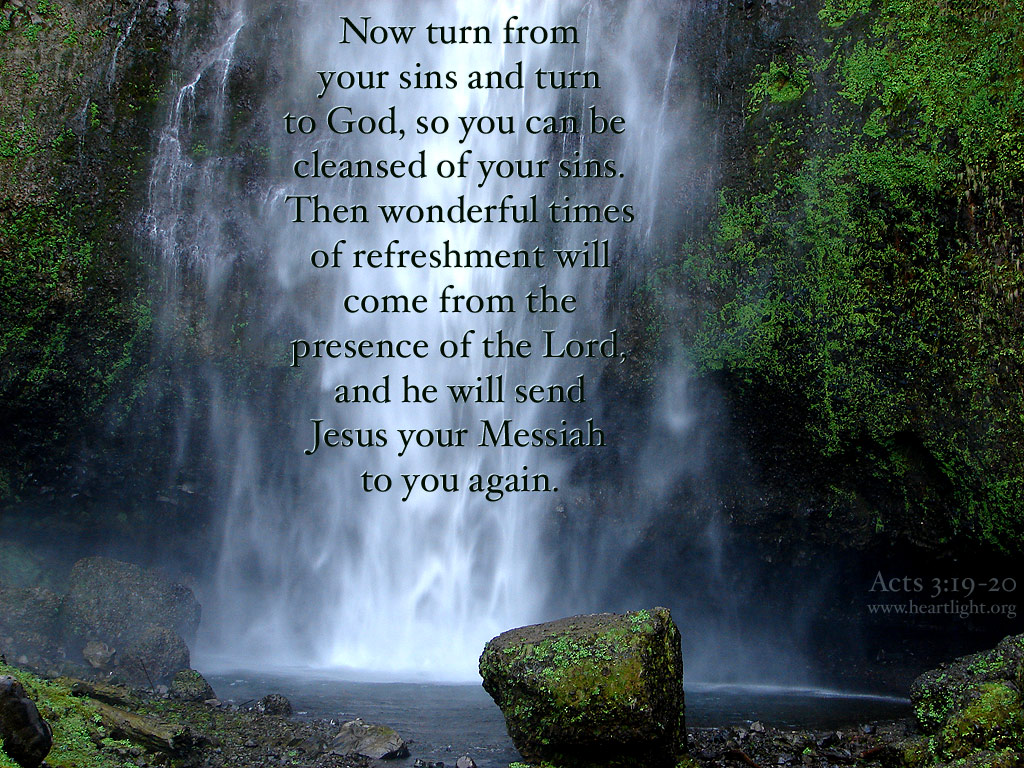 Obedience leads to a waterfall of goodness!
---
© Max Lucado, all rights reserved.
From Max's book, God is with You Every Day!