Articles Tagged 'Unfaithful'
Phil Ware reminds us of a powerful truth that lies behind Pentecost Sunday and the failure of the apostles that Jesus didn't consider ultimate failure.
05/23/2018 by Phil Ware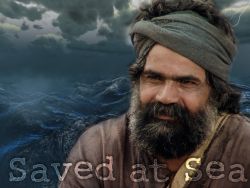 Phil Ware continues his Saved at Sea series focusing on Peter's denials, his promises, his arrogance, his failure, and his restoration.
08/17/2015 by Phil Ware
Rubel Shelly reminds us of the moral climate behind the messes that we often cause and the way out of the mess we are in.
11/25/2012 by Rubel Shelly