Articles Tagged 'Samaria'
Phil Ware continues his 'I doubt it!' series and looks at Jesus' promise that the fields are ready for harvest.
03/14/2017 by Phil Ware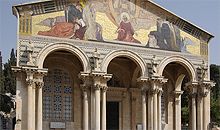 Tim Woodroof continues his series on the ways we need to freshen our approach to church if we are going to connect with people in today's world and how we react to our own church issues.
06/22/2014 by Tim Woodroof