Articles Tagged 'Predictable'
Ron Rose is at a new coffee place and is enjoying God reminding him of our delightful surprises can be.
05/17/2022 by Ron Rose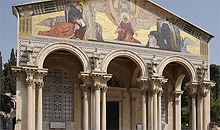 Tim Woodroof continues his six part series on life and growth and stages of churches, especially churches in decline.
07/20/2014 by Tim Woodroof
Love is unpredictable and that is the real meaning of love, that God would do the unexpected to love us and draw us to himself.
02/12/2007 by Phil Ware
We have taken the joy, glory, risk, holiness, excitment out of Christmas and made it predictable and boring.
12/15/2005 by Jeff Lee