Articles Tagged 'Little By Little'
Rubel Shelly uses John Wooden as an example and a great quote on the need to focus on doing today what we can do and make the little changes each day that get us closer to our goal.
11/14/2014 by Rubel Shelly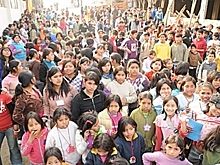 Phil Ware finishes the third in a series of posts that focus on the 2014 July mission trip to Lima, Peru and Sagrada Familia children's home and he focuses on the last day of saying good bye and welcoming new children into the family of God.
07/21/2014 by Phil Ware

Life is accomplished and made worthwhile by sticking to our goals and doing things one step, one brick, at a time.
09/06/2006 by Larry Zinck