Articles Tagged 'Isolated'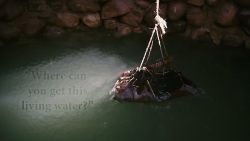 Phil Ware continues his series on Jesus and series of encounters where people say to him or heard him and thought, 'I doubt it!'
02/28/2017 by Phil Ware
Rubel Shelly talks about a Korean project to help folks not commit suicide by helping them understand what death might be like.
10/10/2011 by Rubel Shelly
Phil Ware begins his series on God's Riches for Us at the Table of the Lord and reminds us that we are called to share with those close to us what the Lord has done for us.
01/13/2011 by Phil Ware
With so many lonely people out there, how are we going to be like Jesus and God and minister to their loneliness and isolation?
07/31/2006 by Phil Ware