Articles Tagged 'Individual'
Phil Ware, with the help of Grady King, reminds us that prayer is a together experience in much of experience and God calls us to share this experience together, then Grady King gives us some added insight and an exercise to help us through the next week.
08/28/2019 by Phil Ware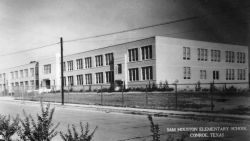 Phil Ware asks us to remember all the people who joined Jesus at his birth and challenges us to believe that these are exactly the kind of people Jesus came to redeem -- people just like us!
12/05/2018 by Phil Ware
With so many lonely people out there, how are we going to be like Jesus and God and minister to their loneliness and isolation?
07/31/2006 by Phil Ware