Articles Tagged 'Holocaust'
Phil Ware adds some beginning thoughts and Phillip Morrison writes beautifully about a messenger to mankind and The Messenger to humankind.
07/11/2016 by Phillip Morrison
Patrick Odum talks about gratitude and thankfulness for the grace we have received and all the blessings we have in Christ and in life.
09/22/2009 by Patrick D. Odum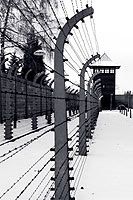 Rubel Shelly tells how a famous author fabricated her tale as a Holocaust survivor and then reminds us that this lie diminishes the truth of the Holocaust, and we diminish the truth of Jesus by living in ways which contradict what we say we believe.
03/20/2008 by Rubel Shelly