Articles Tagged 'Heart Attack'
Byron Ware reminds us that even after a very hard year in 2016, we have good news to carry with us in 2017!
01/01/2017 by Byron Ware
Lisa Mikitarian shares from current events and from her own experience about the grief and sorrow those we love face and how to help them -- support them, come alongside of them to support, care, and love them.
05/16/2014 by Lisa Mikitarian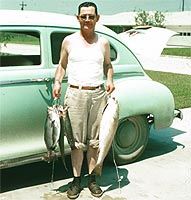 Phil Ware reflects on the death of his grandfather, Daddy Gordon, and remembers his father's passing away, and is reminded of the floods in life that can't sweep away our hope.
11/25/2010 by Phil Ware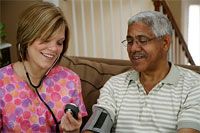 Russ Lawson shares about a pain that awakened him in the night and how it caused him to take a closer look at his life.
08/23/2008 by Russ Lawson
With an onslaught of bad things happening over the last several weeks, Russ is holding on to hope and faith in God and the steadfast love of the Father.
11/04/2006 by Russ Lawson

The plane crash in Lexington, Kentucky brought out all sorts of emotions in the hearts of people and reminds us how death touches us all and our need for the promises of Jesus.
09/13/2006 by Teresa Bell Kindred