Articles Tagged 'Grandsons'
Demetrius Collins and Phil Ware lead us in a virtual, DIY, worship through words and music using YouTube videos to remind us just how precious we are to the Lord and how greatly we matter to Him.
04/23/2022 by Demetrius Collins & Phil Ware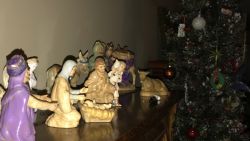 Phil Ware shares a quick thank you for all who have donated and then focuses on establishing a new tradition of teaching his grandchildren to share what they have with others.
11/28/2017 by Phil Ware

Ron Rose shares a very personal story about his daughter and her husband and their grandchildren and an adoption and reminds us of car games when he was a child.
09/06/2011 by Ron Rose